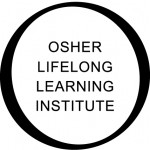 Older learners can stimulate their brains in a variety of courses this spring – including 20th century art and politics, revolutions in the Americas and the impact of aging demographics – through the Osher Lifelong Learning Institute at Vanderbilt.
The non-credit classes, which take place at The Commons Center on campus, St. George's Episcopal Church, Belle Meade United Methodist Church and The Heritage at Brentwood, begin on March 21 and run through May 13. Among the offerings:
The Americas in the Age of Revolution, 1776-1836, taught by Professor of History Marshall Eakin;
20th Century Art and Politics, taught by Professor of History of Art Leonard Folgarait;
The Figure of Jesus in Western History, taught by Professor of History Joel Harrington;
Living Long and Dying in America, taught by Gottlieb Friesinger, professor of medicine, emeritus;
Wonderful World of Wine, taught by Robert Covington, professor of law, emeritus.
Annual membership dues are $10 per person. The charge for spring term classes is $80 and enables the individual to sign up for one to three classes. Additional classes beyond three are $10 per course. Membership benefits include field trips and monthly "Lunch and Learn" sessions.
Norma Clippard, director of the program, noted that membership has grown to almost a thousand over the past 15 years. "[rquote]It's the perfect environment for older adults who enjoy learning in a relaxed, informal environment with others who have shared interests[/rquote],' Clippard said. "Participants gain new ideas as well as new friends."
The Bernard Osher Foundation, which endows the institute at Vanderbilt, seeks to improve quality of life through support for higher education and the arts. As a part of this effort, the foundation funds a national network of lifelong learning institutes that target older adults.
Space is limited for each class at Vanderbilt. Read a complete list of course offerings. Call 615-322-5569 for more information.