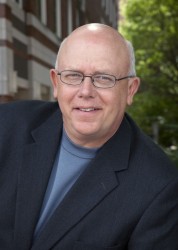 NASHVILLE, Tenn. – The top three priorities for Tennessee's elected officials should be the economy, education and health care, according to a new poll launched by Vanderbilt University. A majority of respondents rated the state's economic condition as "fairly bad" or "very bad."
The Center for the Study of Democratic Institutions undertook its first Vanderbilt Poll with support from Peabody College and with The Tennessean as a media partner.
"We plan to take periodic readings of the opinions of Tennessee citizens on key state and national issues, thereby informing the broader debates over public policy,"  John G. Geer, Distinguished Professor of Political Science, said. "In a democracy there is a critical need for elected officials to learn about the opinions of their constituents. We want to offer this information as a public service."
A variety of questions related to state and national politics were asked. Topics included the economy, job approval ratings for elected officials, campaign finances, immigration and health care reform. A subset of the questions focused on education.
The poll was conducted from Jan. 17 to Jan. 23 through statewide random telephone surveys. A total of 710 Tennessee adults responded with a margin of error at plus or minus 3.7 percent.
Geer and Joshua D. Clinton, an associate professor of political science, served as co-directors of the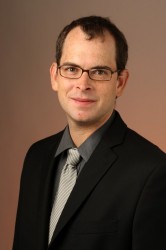 poll, supervising the collection and analysis of the data. They were assisted by Adam Levine, associate director of the poll. The survey was conducted by the Survey Research Shared Resource at Vanderbilt University.
Among the poll's scientifically measured findings:
Unlike the findings of recent national polls, President Barack Obama's job performance approval rating is below 50 percent in Tennessee.
There is substantial public approval of Gov. Bill Haslam as his term begins.
Tennesseans express high dissatisfaction with Congress, with nearly two thirds disapproving of its job performance. However, these negative feelings do not carry over to Tennessee's two U.S. senators. In fact, almost two thirds of the respondents said they approved of the job performances of Lamar Alexander and Bob Corker.
Tennesseans generally have a much more favorable opinion about their state legislature's job performance.
More than half of the respondents said state government should make the economy its top priority. Education placed second on the list.
A majority of respondents said Tennessee's schools need some change. However, few respondents said schools need a complete overhaul.
A majority of Tennesseans feel they are about the same financially this year as last. A similar number believe their financial status will be about the same next year as well.
A majority of Tennesseans favor creating a way for illegal immigrants to become citizens if they meet certain requirements. However, an overwhelming number of respondents support fining employers who hire illegal immigrants.
More than half of the respondents said that campaign fundraising by labor unions was not acceptable. Meanwhile, a majority approve of corporations making campaign contributions.
About one third of Tennesseans support the entire repeal of the Obama administration's health care reform legislation while another third favor repealing parts of the reform.
Clinton noted the response to the question on whether most elected officials care about what people think. One quarter of the respondents completely disagreed with the statement and nearly half mostly disagreed. "The answers demonstrate the importance of political polls, which strive to give voice to citizens' opinions in ways other than the 'up or down' choice offered by ballot box on election day," Clinton said.
Camilla P. Benbow, the Patricia and Rodes Hart Dean of Education and Human Development at Vanderbilt University's Peabody College, said of the results: "While Tennesseans clearly favor continued education reforms in the state, particularly in the area of teacher quality and effectiveness, these results also show strong support for Tennessee's teachers and for school funding."
Serving on the poll's bipartisan advisory board are Charles W. Bone, attorney and chairman of Bone McAllester Norton PLLC; Tom Ingram, political strategist with The Ingram Group; Roy M. Neel, senior adviser to former Vice President Al Gore and adjunct professor of political science at Vanderbilt; Bill Phillips, government relations consultant and former Nashville deputy major; Bill Purcell, former Nashville mayor and special adviser to the president of Harvard University on Allston; Anne Russell, special counsel at Adams and Reese LLP; Chip Saltsman, chief of staff for Rep. Chuck Fleischmann; and Brenda Wynn, director of community outreach for Rep. Jim Cooper.
The Center for the Study of Democratic Institutions, housed within Vanderbilt's College of Arts and Science under the leadership of Dean Carolyn Dever, supports research on questions central to the survival and flourishing of democratic institutions. Visit the center's website for more information.