wasp
Sep. 6, 2018—During World War II the Women Airforce Service Pilots—known as the WASP—flew and delivered aircraft across the U.S. to docks for shipment to the war zone. Sarah Byrn Evans Rickman is making sure these flyers' contributions aren't forgotten. She's written eight books about them, most recently BJ Erickson: WASP Pilot (2018, Filter Press), a young...
---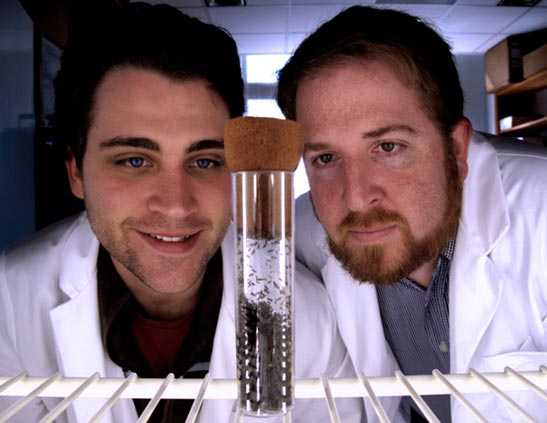 Jun. 5, 2014—Seth Bordenstein, associate professor of biological sciences, and graduate student Robert Brucker, discovered that the survival of a new hybrid of wasp depended not on their genes but on the microbes that naturally lived on and inside the insects.
---
May. 5, 2011—Vanderbilt researchers are exploring what role, if any, bacteria play in environmental diversity, with the aim of answering one of biology's most fundamental questions.
---