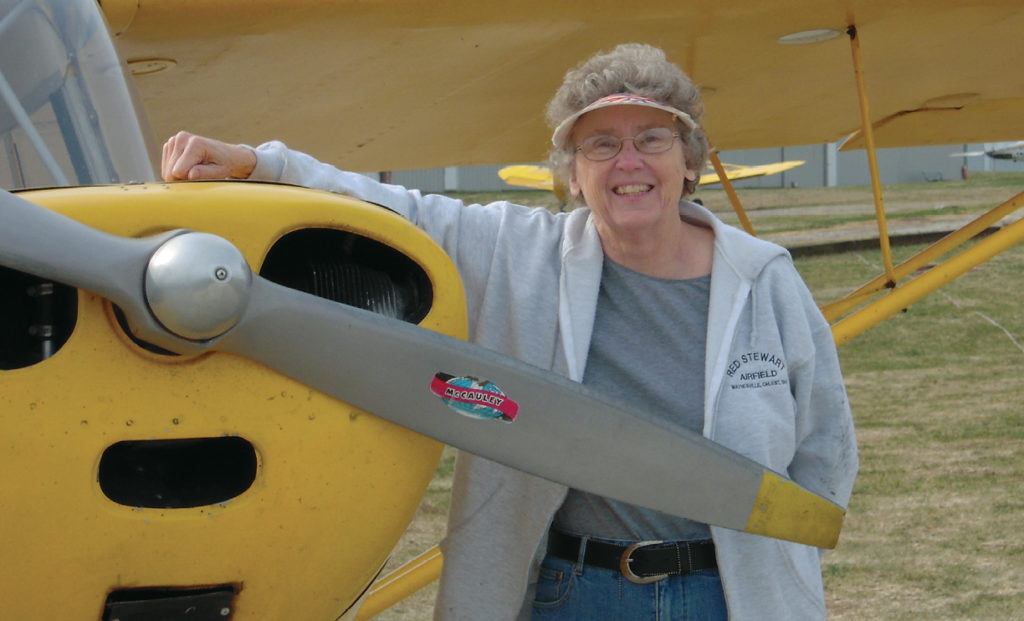 During World War II the Women Airforce Service Pilots—known as the WASP—flew and delivered aircraft across the U.S. to docks for shipment to the war zone.
Sarah Byrn Evans Rickman is making sure these flyers' contributions aren't forgotten. She's written eight books about them, most recently BJ Erickson: WASP Pilot (2018, Filter Press), a young adult biography and the first of a series. Erickson led a squadron of skilled WASP ferry pilots who, throughout 1944, delivered vital P-51 fighter aircraft from California to the East Coast.
Rickman's WASP of the Ferry Command (2017, University of North Texas Press) won the National League of American Pen Women Inc.'s 2018 Marjorie Davis Roller Nonfiction Award.
"It all goes back to reading about Amelia Earhart when I was 13," Rickman says of her interest. "The book was Biographies of Outstanding Americans, and Amelia was the only woman in it. Honestly, it changed my life."
An English major at Vanderbilt, Rickman credits her liberal arts education with giving her the tools to be a journalist and later an author. She was editor of the Centerville–Bellbrook Times in Centerville, Ohio, when she met her first WASP at the fledgling International Women's Air and Space Museum and fell in love with their story. She now edits the WASP News for the WASP Archives at Texas Woman's University.
"Every one of these women I talked to was struck with this absolute desire to fly," says Rickman, who now lives in Colorado Springs, Colorado. "Once they did it, they were hooked."
Inspired by the WASP, she made good on a lifelong dream and earned her pilot's license herself in 2011.
"When you're up there looking down at the earth, it's like a patchwork quilt below you, and you can see the contours of the land," she says. "It's absolutely beautiful."
—ANDREW FAUGHT