Vanderbilt Parents Leadership Committee
Apr. 22, 2021—Abby and Jon became involved in the Parents Leadership Committee, later serving as co-chairs for the 2011–2012 Vanderbilt Parents Campaign. Jon, now a Vanderbilt trustee who is co-CEO of TPG Capital and the former co-president of Goldman Sachs, joined the Board of Trust in 2012.
---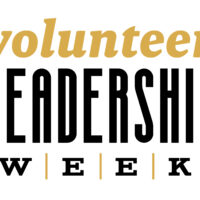 Mar. 5, 2021—Vanderbilt hosts a gathering of the university's most engaged volunteer leaders each spring for a special weekend of activities designed to foster collaboration in support of the university's mission and momentum. This year all events were held virtually during Volunteer Leadership Week, an extended slate of programming presented Feb. 22–26.
---

Aug. 12, 2016—A tenor who studied with Metropolitan Opera star John Alexander and currently studies with Robert White of Juilliard, Rich Miller is in his sixth year as president of the Metropolitan Opera Guild and is an advisory director of the Metropolitan Opera Association. As a Blair parent and member of the Vanderbilt Parents Leadership Committee and the Parents and Family Advisory Board, he and his wife, Carol, have made it possible for the Blair and Vanderbilt communities to access live streaming of the Met through a subscription service.
---