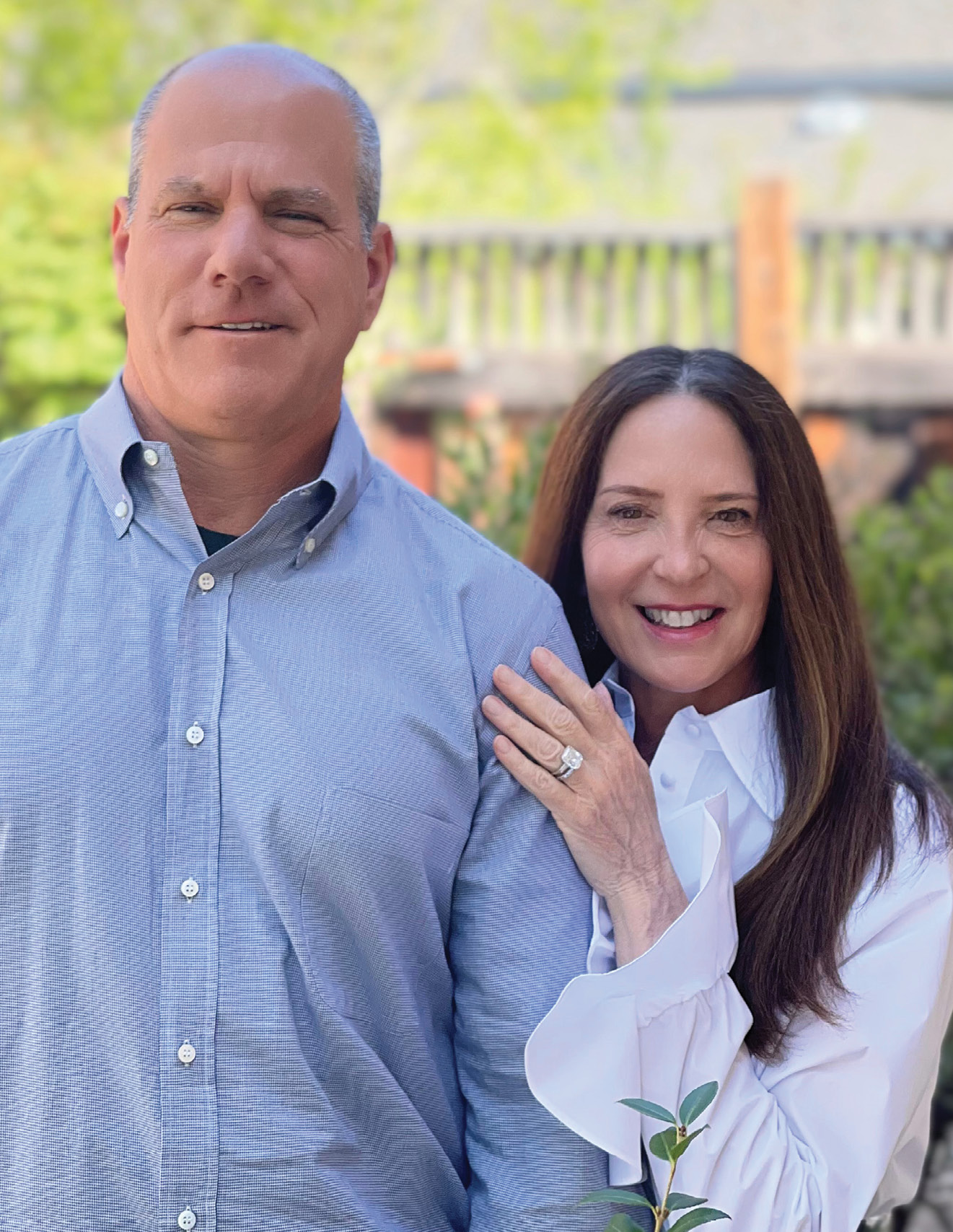 When Abby and Jon Winkelried's son Matthew, BA'12, began looking at colleges, he knew he wanted to experience life outside of the Northeast, where he'd grown up. It didn't help that on one trip to tour colleges he and Abby got stranded in a snowstorm.
By the time Jon traveled to Nashville with his son, Vanderbilt's famous spring flowers were in bloom with students hanging out on lush green lawns wearing shorts and T-shirts. "It just clicked for him," Jon says today, echoing the sentiments of so many parents and students who fall for the charm of Vanderbilt in the spring.
Abby and Jon were equally intrigued by the school and became involved in the Parents Leadership Committee, later serving as co-chairs for the 2011–2012 Vanderbilt Parents Campaign. Jon, now a Vanderbilt trustee who is co-CEO of TPG Capital and the former co-president of Goldman Sachs, joined the Board of Trust in 2012.
The Winkelrieds are now parents to three Vanderbilt alumni—their daughter Jennifer received her master of science in nursing in 2018, and their youngest child, J. Winkelried, attended the College of Arts and Science.
What compelled both of you to become so actively engaged as parents when your son first enrolled at Vanderbilt?
Jon: As parents, we've always been interested in and engaged with where our kids were going to school. It's also generally an area where we've focused our philanthropy and given our time. At Vanderbilt, specifically, there were a couple of people who welcomed us very early on. One was John Beasley [BA'52, JD'54, a longtime administrator], and also [Chancellor Emeritus] Nick Zeppos. They were very helpful in connecting us with the chemistry of the school.
Abby: From the time our kids were very young, being engaged with their schools offered us all a way to connect. They knew we cared about what they were learning, and we could talk about it. That was no different when Matthew decided to go to Vanderbilt. I also think parents add a lot of value—they're seeing the college experience from the consumer's point of view.
Did that interest in education stem from something in your own families?
Abby: My personal journey into education with my kids did spur me to become more involved as a parent so our children would feel more empowered and be able to advocate for themselves.
Jon: We came at this from opposite ends but ended up in the same place. Education was the focal point in our family. My father went to college on the GI Bill and saw the trajectory of people who focused on education. When I went to college, it was like having a vat of cold water thrown on me when I realized I was no longer the smartest person in class. That notched up my own expectations of what I needed to do to compete and be successful.
When your son started at Vanderbilt, Jon was a trustee at his alma mater, the University of Chicago. How did you end up joining Vanderbilt's Board of Trust?
Jon: Nick Zeppos made a pitch pretty early on to join Vanderbilt's board while the university was in this ascendent state. He wanted to develop what he called a "working board," made up of people from diverse geographic regions and professional disciplines. I had enjoyed my work with the University of Chicago but honestly thought this would be more interesting.
"You get amazing information and perspectives that you might not get from alumni who were primarily connected to the university 15 or 20 years ago."
Abby: And if you get the right parent, you get amazing information and perspectives that you might not get from alumni who were primarily connected to the university 15 or 20 years ago. I think that's crucial to any board like this.
What are some of the major things Vanderbilt has accomplished since you joined the Board of Trust?
Jon: One thing that has been a game changer is the endowment. When I first came, it was just under $3 billion. Now, it's more than $9 billion. You can't be a premier research university in the U.S. without an endowment of at least about $10 billion. So, Vanderbilt is really on the verge of being competitive in this respect. The way that the university separated from the medical center—and the way future revenue was capitalized to enhance the endowment—was brilliant. It's something other schools will be studying for years to come.
What do you see ahead?
Jon: Vanderbilt has a really nice set of winds at its back. It has emerged as an elite university, and it also has the good fortune of being in the heart of Nashville, one of a handful of U.S. cities where you have this enormous migration of people and businesses. Chancellor Diermeier will define his own leadership and his voice. But I think it's critical to double down on Vanderbilt's culture. Vanderbilt can't lose the core of who it is from one administration to the next.
Abby: People ask me what's so great about Vanderbilt. I tell them it's the community. And that has always started from the top down. I have great faith in this institution. Parents and students alike will continue to feel an enormous sense of support here. That characteristic is rooted in Vanderbilt's traditions, and it's important that not change.