Ken Wallston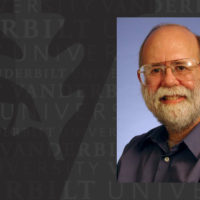 Nov. 11, 2020—Kenneth A. Wallston, professor of nursing, emeritus, regarded internationally as one of the founders of health psychology, died in Asheville, North Carolina, on Oct. 27. He was 78.
---

Jan. 30, 2014—Research conducted at Vanderbilt University Medical Center shows that routine administration of the Brief Health Literacy Screen (BHLS) by nurses provides a valid measure for large-scale studies of the influence of health literacy on clinical outcomes.
---

Nov. 1, 2011—In August, the New York Times Magazine reported on the rapid rise of pregnancy reduction – not the accepted reduction of multiple fetuses, but on the rising number of women electing to reduce a twin pregnancy to that of a single fetus. The travelling exhibition "Take Care: Biomedical Ethics in the 21st Century" at Vanderbilt's...
---