John Augenstein
Nov. 7, 2019—Vanderbilt golfer John Augenstein showed his match-play prowess at the 47th Walker Cup, clinching the victory for the United States at Royal Liverpool on Sept. 8.
---
Jun. 7, 2018—Encouraged by the vision of then-new Men's Golf Head Coach Scott Limbaugh, Theo Humphrey chose to attend Vanderbilt, helping lead the team to its first SEC championship in 2017.
---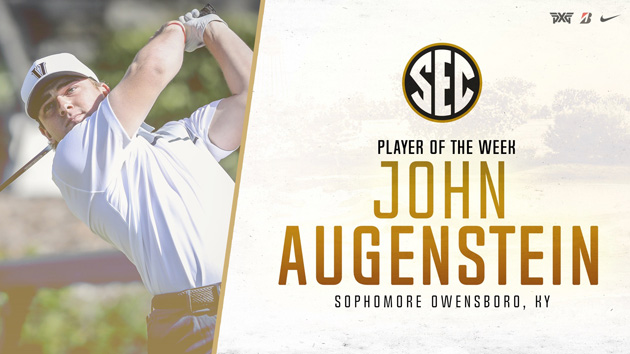 Apr. 19, 2018—Vanderbilt sophomore John Augenstein was named the SEC Co-Golfer of the Week after capturing his first collegiate title last weekend in the Mason Rudolph Championship at the Vanderbilt Legends Club in Franklin, Tennessee.
---