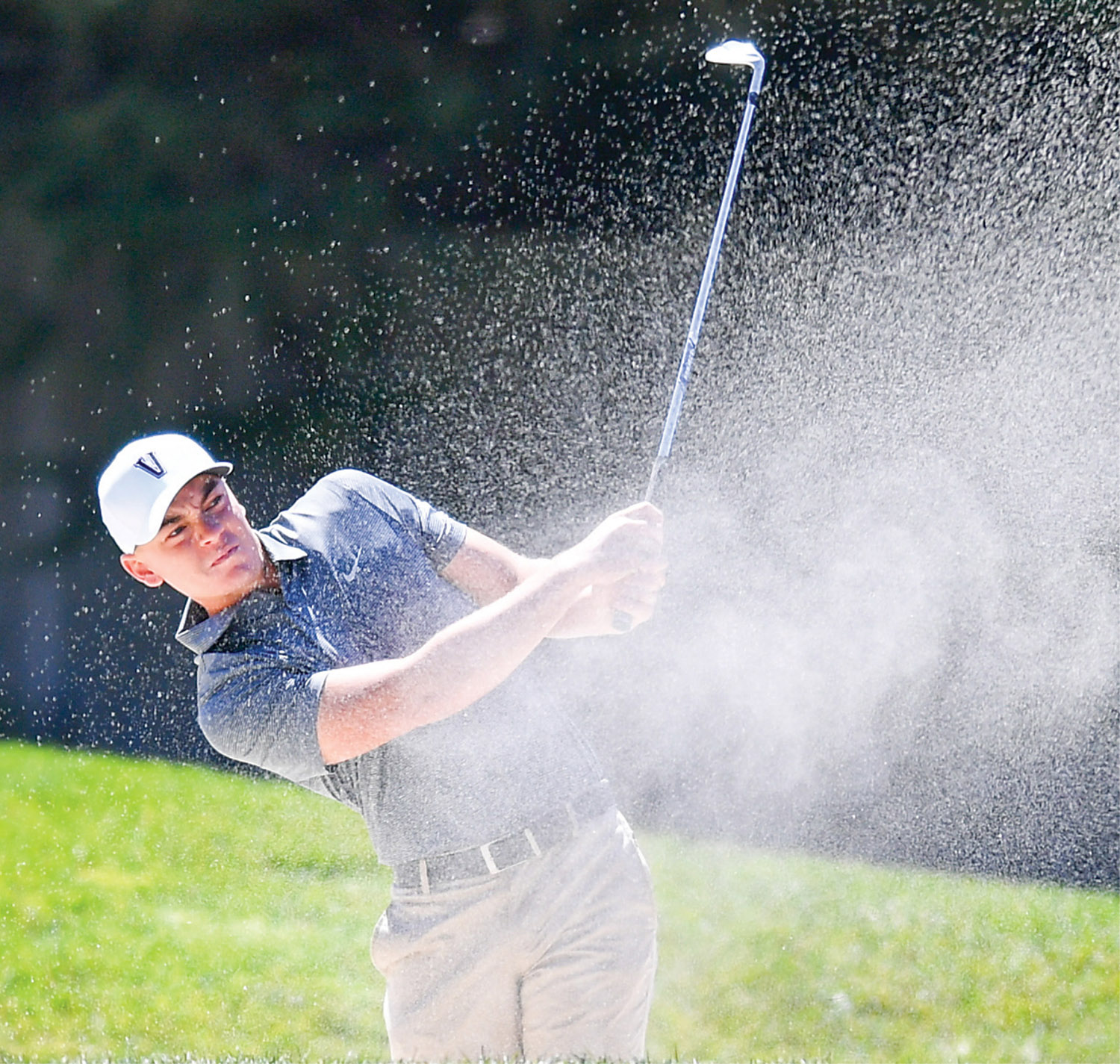 As a high schooler in Greenwich, Connecticut, Theo Humphrey liked everything he saw in Vanderbilt. Everything, that is, but the golf program. One of the nation's premier junior golfers, he was not sold on the idea of playing for the Commodores, at least not at first.
"It wasn't a place where I could see myself," says Humphrey, now a senior, about his recruitment. "I didn't think I could progress and become a really good golfer here just because the program hadn't been very good."
That changed in June 2012 when Vanderbilt introduced Scott Limbaugh, formerly an assistant at Alabama, as the head coach. Limbaugh, who had helped the Crimson Tide finish second at the NCAA Championship the month before, quickly reached out to the top recruit to sell him on his vision for the Commodores.
"Coach Limbaugh had a completely different vibe from anything I'd ever seen from Vanderbilt," recalls Humphrey. "He told me, 'There's absolutely no reason Vanderbilt shouldn't be the best, with the facilities we have, with Nashville being a great city and Vanderbilt being such a great school,' and I believed him."
Six years later that vision is now a reality. With Humphrey playing an integral role, the Commodores have emerged as one of the elite programs in the nation, reaching the NCAA Match Play Championships (basically the national quarterfinals) in each of the last three years. And last season Vanderbilt won the SEC Championship for the first time in program history.
"Luckily, I've been a part of some really good teams here," says Humphrey, recipient of the John W. and Ann Johnson Athletic Scholarship, who finished the regular season ranked No. 7 in the nation.
Humphrey no doubt has given the program a big boost. He was the first elite player to buy into Limbaugh's pitch: "His decision to come here reaffirmed the reason I took the job," the coach says. And it had a ripple effect, encouraging fellow top recruits—like juniors Will Gordon, a Loomis Family Golf Scholar, and Patrick Martin, a Bronson Ingram Men's Golf Scholar—to follow him to Vanderbilt. The 'Dores may have boasted individual stars in the past, like Brandt Snedeker, BA'03, but never a roster so deep.
And yet, as much as the program has benefited from Humphrey's presence, he too has received much in return from Vanderbilt.
"I feel like a completely different player than when I got here, in terms of my decision-making and how I manage my game," says Humphrey, who was named the SEC Scholar Athlete of the Year in April and SEC Player of the Year in May.
Humphrey earned third-team All-America honors as a junior in 2017 and continued his outstanding play during the summer by reaching the semifinals of the prestigious U.S. Amateur Championships at the Riviera Country Club in Los Angeles—an accomplishment that won him much praise in a Golfweek feature story last August.
"That kid is a special, special talent," Limbaugh says. "He can hit golf shots that I have never seen anyone hit."
Humphrey returned to campus this past fall with an extra burden—being a senior on a team with legitimate national title aspirations.
"I've been preparing him for this role, for the day when he'd be the best player on a really good team," Limbaugh says. "The second your name is in that No. 1 spot and everyone is watching you, there is a whole new level of responsibility. There are new pressures that you didn't have to deal with before."
Pressure indeed was high when the Commodores traveled to Oklahoma for the NCAA Championship in May. Going into the tournament, the talented team boasted four of the nation's top-75 players—Humphrey, Gordon, Martin and sophomore John Augenstein, a Steve and Nicholas Zeppos Scholar—but ultimately fell one shot short of the eight-team match play cut after the final round of stroke-play May 28, ending the season. Augenstein led the tournament team with a two-under par, 286.
"This was a tough day for our guys and certainly not the way we wanted this season to end," Limbaugh said after the loss. "I am so proud of how the guys fought until the very end … but we have to own it. Theo gave his heart and soul to this program for four years, and he made me a better coach and a better man. I cannot say enough to all our fans and supporters who continue to help and support us."
—MITCH LIGHT, BA'93
---