Gordon and Betty Moore Foundation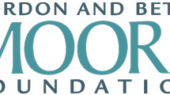 Aug. 8, 2019—Vanderbilt (VU and VUMC combined) anticipates the opportunity to nominate up to two candidates for the Moore Inventor Fellows competition. The Moore Foundation aims to support inventions at an early stage that could lead to proof-of-concept work or advance an existing prototype that tackles an importation problem in the areas of scientific research, environmental conservation, or patient care. Each fellow will receive a total of $825,000 over three years.
---

Oct. 10, 2013—Vanderbilt University's Center for Interdisciplinary Health Workforce Studies has been awarded $2.2 million from the Gordon and Betty Moore Foundation to address nursing workforce issues that may impede future health care.
---

Dec. 6, 2011—Nursing shortage eased by 62 percent increase in young nurses over past decade.
---