Gabby Rivera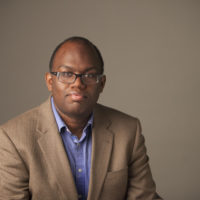 Oct. 15, 2018—Dan-el Padilla Peralta, author of the memoir "Undocumented: A Dominican Boy's Odyssey from a Homeless Shelter to the Ivy League," will deliver a Hispanic Heritage Month lecture at 7 p.m. Oct. 15 in Sarratt Cinema.
---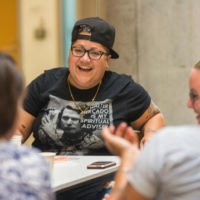 Oct. 4, 2018—Award-winning writer Gabby Rivera visited the Vanderbilt campus last week to speak with staff, students and faculty about the importance of empowering people with diverse voices to tell their stories.
---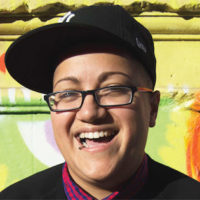 Sep. 4, 2018—Gabby Rivera, the award-winning writer of "Juliet Takes a Breath" and the Marvel Comics series "America," will visit the Vanderbilt community Sept. 24-25 for a keynote and Q&A, meet and greet and writer's workshop presented by the Office for Equity, Diversity and Inclusion.
---