Dorothy Phillips Archives
Feb. 27, 2017—Vanderbilt recently celebrated Equality Weekend, a two-day event that honored 21 of Nashville's civil rights leaders and marked the 50th anniversary of Vanderbilt breaking the SEC's color barrier with men's basketball players Perry Wallace and Godfrey Dillard. The 21 leaders were honored at the Commodores' men's basketball game on Feb. 18 and the women's game on Feb. 19—both Vanderbilt victories.
---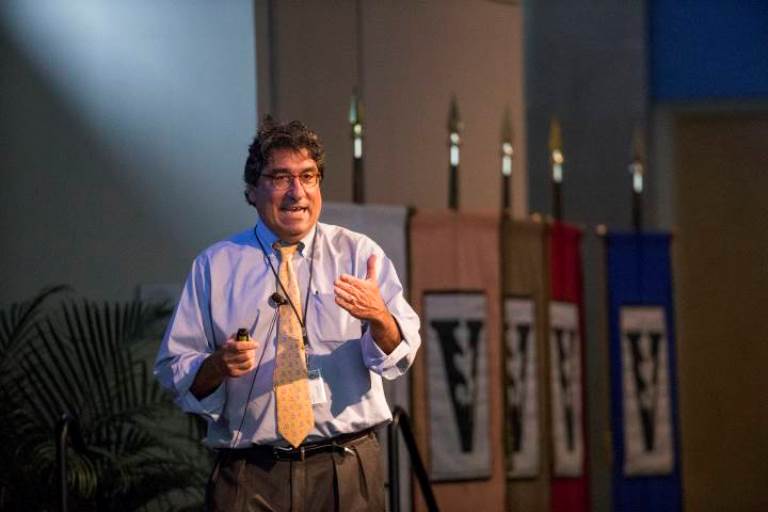 Aug. 27, 2015—Diversity and inclusion will be the most important issues for Vanderbilt in the coming years, Chancellor Nicholas S. Zeppos said during Fall Faculty Assembly.
---