dark matter Archives
Dec. 23, 2013—This year's most popular research stories plumbed mysteries of the brain, examined complex social phenomena, shed light on dark matter, uncovered a surprising link between our three greatest health threats and more.
---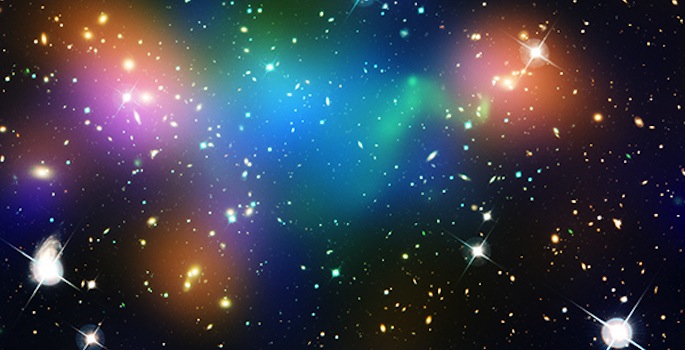 Jun. 10, 2013—The reason dark matter, which makes up 85 percent of all the matter in the universe, is invisible could be because it possesses a rare, donut-shaped type of electromagnetism instead of the more exotic forces that have been proposed, according to an analysis of a pair of Vanderbilt theoretical physicists.
---