Vanderbilt University is pleased to announce the inaugural cohort of student ambassadors for the Open Dialogue Visiting Fellows program.
Launched this fall, the Open Dialogue Visiting Fellows program is a series to equip students for engaged and informed citizenship in a fractured world.
Through the program, Vanderbilt will host a cohort of thought leaders with competing and sometimes conflicting views on policy issues and social problems. These visitors will engage with students, faculty, the public and each other to model reasoned, evidence-based civil debate. The fellows are part of Vanderbilt's new Dialogue Vanderbilt, an initiative that provides a range of programs to students, faculty and the public that promote civil discourse and help them better understand and address political polarization.
The student ambassadors are another facet of the Open Dialogue program. Ambassadors design programs for their peers, host visiting speakers and serve as representatives of the program to the Vanderbilt community.
Twelve students, selected through an application process this fall, will work closely with faculty and campus visitors across the next academic year, said Sarah Igo, one of the program's planners. Igo also is Andrew Jackson Professor of History and the dean of strategic initiatives for the College of Arts and Sciences.
"We are delighted to welcome our first group of Open Dialogue student ambassadors. We hope this program will help students develop new insight into complex issues," Igo said. "It is already abundantly clear how much we are learning from the students about how better to design discussions that can further genuine listening and learning." She noted that the group is experimenting with a variety of different kinds of talks and workshops intended to model "the disagreement, discord and compromise that are vital parts of civic life in a democracy."
The Open Dialogue Visiting Fellows program is directed by John Geer, a senior advisor to the chancellor on key strategic initiatives that promote democracy, free expression and open dialogue; Sarah Igo, holder of the Andrew Jackson Chair of American History, dean of strategic initiatives for the College of Arts and Sciences, and professor of history, political science and law; and Jonathan Metzl, holder of the Frederick B. Rentschler II Chair, professor of sociology, of history, of medicine, health and society, and of psychiatry and behavioral sciences, and director of the Department of Medicine, Health and Society.
The 2023-24 student ambassadors are:
Keyonte' Doughty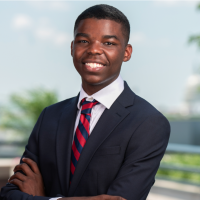 Keyonte' Doughty is a junior double majoring in human and organizational development and political science. He is from Tuscaloosa, Alabama. On campus, he is involved with the National Black Law Students Association, Tour Guides, VUcept and 'Dore for a Day. He joined the Open Dialogue Visiting Fellows program because he believes in its mission. More specifically, he believes there is a stronger need for environments that prize diverse perspectives and nurture respectful discourse—especially on college campuses.
Claire Downing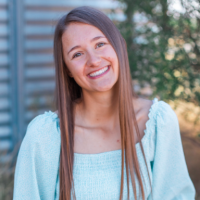 Claire Downing is a junior studying ecology, evolution and organismal biology as well as cognitive studies. On campus, she enjoys participating in Navy ROTC and is a resident adviser in Hank Ingram House. Outside of school, she enjoys the outdoors, including skiing, hiking and running. Growing up in a rural and relatively homogenous community, she initially had trouble finding her voice at Vanderbilt. As part of the Open Dialogue initiative, she hopes to empower and learn alongside fellow students to engage in meaningful discussion and exercise free speech to build an inclusive community.
Jade Li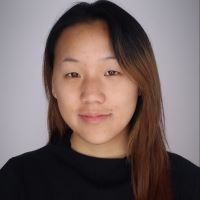 Jade Li is a junior from Dublin, California, majoring in mathematics and computer science. She is grateful for the opportunity to be a member of the very first cohort of student ambassadors and thrilled at the prospect of working with students and faculty across many disciplines to promote the open exchange of diverse perspectives on campus. Her passion for being a part of the visiting fellows program stems from the belief that the free exchange of ideas is central to the mission of a university and the academic pursuit of truth.
Gerard Monteiro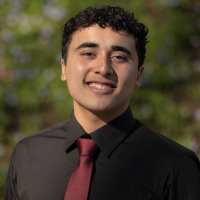 Gerard Monteiro is a first-year student in the College of Arts and Science; he is planning to major in economics and political science with a minor in business. He is from North Brunswick, New Jersey. After experiences with free speech initiatives in high school, he wanted to be part of Dialogue Vanderbilt to help foster a culture of open expression and free speech on campus.
Max Perry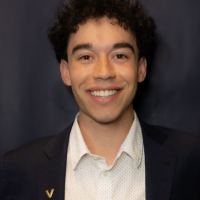 Max Perry is a sophomore in the College of Arts and Science majoring political science and law, history and society, with a minor in business. He is originally from Union, Kentucky, a suburb of Cincinnati. He is excited to be supporting free speech and open discourse as a student ambassador.
Grace Quinn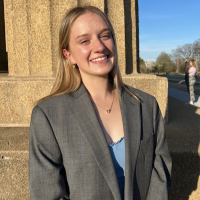 Grace Quinn is a junior from Scituate, Massachusetts, studying cognitive studies, public policy studies and French. She recently worked as a Civic Changemaker Intern in Washington, D.C., helping DCPS middle school students develop service projects. This role involved consistent, open dialogue about social issues and the needs of the community.
Brina Ratangee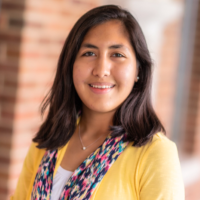 Brina Ratangee is a junior from Orlando, majoring in medicine, health and society and neuroscience. During spring 2023, she was a Lefkowitz Fellow on the Tennessee Justice Center's health policy/advocacy team, and she is news editor for The Vanderbilt Hustler. Brina was drawn to the Open Dialogue Visiting Fellows program because of her roles in journalism and public health advocacy, and she hopes to contribute insight from her own experiences and learn from her peers about open dialogue and free speech on college campuses.
Vittoria Riedling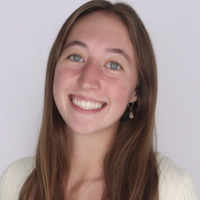 Vittoria Riedling is a first-year student at Vanderbilt University studying electrical and computer engineering. In high school, she facilitated a school-wide discussion upon the firing of a teacher, helping establish a forum where students could voice their concerns to administrators without the fear of repercussion. Vittoria is excited to participate in the Open Dialogue program to continue participating in respectful conversations about challenging topics with people from different backgrounds.
Outside of this program, Vittoria is an advocate for youth and women in technology. She is the co-founder of 502 Hacks, a social coding event for middle and high school students in her hometown of Louisville, Kentucky. As an intern at RockIt Women, she created the virtual streaming platform for Louisville's Women in Technology conference. Through 502 Hacks and RockIt Women, Vittoria encourages youth and women to explore their interest in technology.
Ryan Rose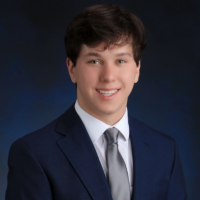 Ryan Rose is a first-year student at Vanderbilt majoring in human and organizational development with a minor in business. Hailing from Chicago, he is passionate about the intersectionality of dialogue, identity and inclusion.  Dedicated to investigating project management and service learning, and he is excited to engage with visiting fellows to advance open dialogue at Vanderbilt.
Ari Sasson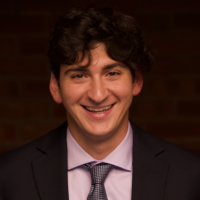 A senior at Vanderbilt, Sasson was born and raised in the suburbs of Philadelphia; he is pursuing a double major in law, history and society and economics. He enjoys playing squash, taking walks in Centennial Park and watching baseball (Vandy and the MLB) in his free time. Much of his Vanderbilt experience has been spent in student government, where he worked with countless students, faculty and staff to advocate for and develop initiatives for the betterment of the student body. He came to love the process of working toward compromises, which sometimes took intense discussions in public and private settings.
Additionally, he's made some of his best friends at Vanderbilt over compelling discussions about political and economic affairs. This strengthened his appreciation for the bridges that can be made through dialogue. He hopes to facilitate conversations across the Vanderbilt community and help spread a love for dialogue.
Katie Tully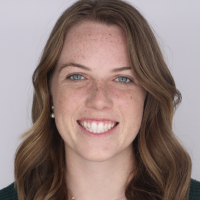 Katie Tully is a first-year student from Huntington Beach, California, majoring in political science with a minor in business. She is a member of the Vanderbilt debate team, serves as the social media coordinator for Vanderbilt's chapter of Young America's Foundation, and is a member of Sigma Phi Lambda. Recently, she has interned on a congressional campaign and has conducted research on the impacts of political self-censorship on individuals and, more broadly, the conditions necessary for productive discussion. Her interest in open dialogue started in high school, when she noticed that her classes struggled to hold respectful discussions that acknowledged more than one viewpoint. When choosing Vanderbilt, the university's emphasis on discussion played a large role in her decision to attend, and she knew that she would want to be actively involved in this mission. Katie is excited to be an Open Dialogue student ambassador, and she hopes that she will be able to help make campus a place where disagreement is seen as a means of growth and understanding, allowing for diversity of thought and meaningful discussions.
Jason Vadnos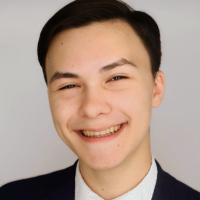 Jason Vadnos is a freshman in the College of Arts and Science interested in political science, human and organizational development, and business. Originally from South Florida, he grew up in a highly diverse social and political community, which struggled with institutional and self-censorship. Witnessing the effects of these structural and cultural constraints on individual expression and the dissemination of evidence-based ideas and knowledge, especially in the educational system, he became passionate about promoting diverse yet respectful discourse in schools. Through his involvement in the Dialogue Vanderbilt initiative, he hopes to encourage undergraduate students to recognize the importance of free speech and consider global issues from a variety of perspectives that challenge their preconceived notions.
Learn more about Vanderbilt's commitment to free expression.