Vanderbilt University and the Freedom Forum will expand their long-standing relationship, and the John Seigenthaler Center on the university's campus will serve as the physical home of the Dialogue Vanderbilt initiative—including The Vanderbilt Project on Unity & American Democracy; the Future of Free Speech Project, a collaboration between the global judicial think tank Justitia and Vanderbilt; and the Open Dialogue Visiting Fellows Program.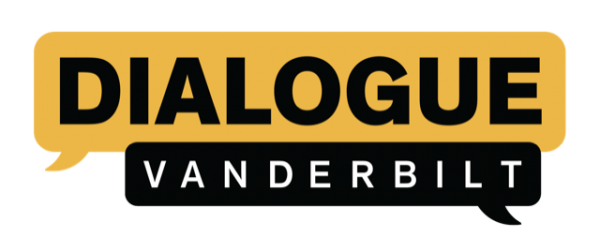 This collaboration will strengthen both institutions' work around free speech, open dialogue and civil discourse, and it will enhance research and programming opportunities for the Vanderbilt community and the public. As part of the expanded relationship, the Freedom Forum will transfer operation of the Seigenthaler Center to Vanderbilt effective Nov. 1 while continuing to occupy office space and host events and programs at the facility.
"At a time when free speech on university campuses and in American life is imperiled, Vanderbilt is proud to affirm its commitment to this core value," Chancellor Daniel Diermeier said. "Our enduring commitment to free speech uniquely intersects with the Freedom Forum's essential work as the nation's foremost advocate for First Amendment freedoms. We enthusiastically support this opportunity to locate our free speech programming at the John Seigenthaler Center and to reinvigorate our long-standing collaboration with the Freedom Forum."

Founded in 1991, the Freedom Forum is a nonprofit, nonpartisan foundation dedicated to fostering First Amendment freedoms for all. The organization trains, teaches and surveys students, educators, journalists and community leaders to promote free expression, First Amendment awareness and storytelling, and inclusive newsroom culture.
Among the Freedom Forum's key initiatives are Today's Front Pages, a web and mobile platform hosting hundreds of daily newspaper front pages from around the world; the Free Expression Awards, which honor those who have championed free expression and taken personal and professional risks to safeguard the rights of others; The First Amendment: Where America Stands, an annual survey measuring the relevance of First Amendment freedoms in Americans' lives; and free press programs including the Al Neuharth Free Spirit and Journalism Conference for high school juniors, the Chips Quinn Scholars Program for Diversity in Journalism for early career journalists, and the Power Shift Project for Workplace Integrity for media organizations and journalism institutions.
"John Seigenthaler's vision to promote appreciation for and understanding of the values that are vital to a democratic society is the guiding light of our work at the John Seigenthaler Center, and we are dedicated to honoring his profound commitment to journalism and the First Amendment," said Jan Neuharth, chair and CEO of the Freedom Forum. "Together with Vanderbilt, we are excited to build on his legacy with a set of powerful new initiatives that aim to foster First Amendment freedoms for all, and to advance free and open dialogue through diverse programming, thoughtful research and engaging events."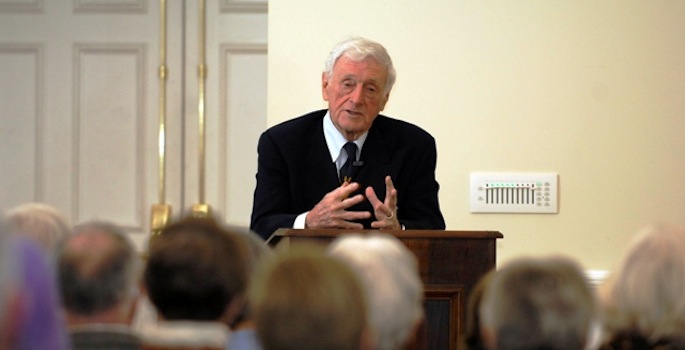 Seigenthaler, a longtime editor, publisher and chairman of The Tennessean newspaper and the founding editorial director of USA Today, founded the First Amendment Center in 1991. The Freedom Forum's Board of Trustees voted to establish a facility in his honor on the Vanderbilt campus for the foundation's work, and in 2002, the Vanderbilt Board of Trust bestowed the name John Seigenthaler Center on the building. Seigenthaler would continue to be a champion on behalf of the First Amendment while becoming an integral member of the Vanderbilt community until his death in 2014.
Earlier this year, Vanderbilt and the Freedom Forum celebrated Seigenthaler's legacy at an event at the Seigenthaler Center discussing A Word on Words: The Best of John Seigenthaler's Interviews, published in March by Vanderbilt University Press. "It's an essential function of universities in our society to provide open forums where all viewpoints can come together to freely and respectfully debate the issues that matter to us most," Diermeier said at the event. "In this way, John's partnership with Vanderbilt—started decades ago as home to the Freedom Forum—now seems nothing short of visionary."
In August, the university launched Dialogue Vanderbilt to reaffirm its commitment to free expression. The initiative provides a range of programs under the pillars of teaching, research and leadership to promote civil discourse and to better understand and address political polarization. Ongoing university initiatives include a robust civil discourse education for undergraduates, featuring classes, workshops and trainings that provide students with the skills and experience they need to discuss and debate with confidence and courage; the Vanderbilt Project on Unity & American Democracy, which seeks to elevate the role of research and evidence in the national conversation and help bridge America's deepest differences; the Future of Free Speech Project, designed to foster a thriving global culture of free speech, online and offline, led by free speech and human rights expert Jacob Mchangama; and the Open Dialogue Visiting Fellows Program, which aims to bring to campus a cohort of thought leaders with contrasting views on a particular social issue.
In addition, Vanderbilt will hold a series of high-profile events Oct. 10–17 in observance of the university's first-ever campus-wide Free Speech Week. Highlights include an Oct. 16 conversation between noted journalist, editor and New York Times columnist Bret Stephens and Vanderbilt Research Professor of Political Science and Law Samar Ali. Their discussion will focus on the values of free expression, open debate and civil discourse through the lens of some of the most pressing issues we face today.
On Oct. 12–13, the university will host the Symposium on AI, Free Speech and Human Rights in partnership with the Future of Free Speech Project. This event will explore the dynamic intersection of generative AI, free speech and human rights within the rapidly evolving landscape of artificial intelligence advancements. The symposium will bring together thought leaders, researchers, activists and industry professionals from around the world, including keynote speaker Max Tegmark, Massachusetts Institute of Technology professor of physics.
For more about free expression at Vanderbilt, visit vanderbilt.edu/free-expression.