London-based artist Glory Samjolly will be on campus Oct. 23–28 as part of the  Global Scholars in Residence  program hosted by the Office of the Vice Provost for Arts and Libraries. Samjolly will interact with students through art demonstrations at the Vanderbilt Fine Arts Gallery; through Associate Chair of African American and Diaspora Studies Claudine Taaffe's Black Girls Curate program in partnership with Martin Luther King Jr. Magnet High School; and through course visits in the College of Arts and Science.  
Samjolly will host two events open to the public:  
Wednesday, Oct. 25, noon

– "Race, Figurative Art and Representation: A Conversation with Glory Samjolly" 

 

Moderated by Claudine Taaffe, senior lecturer in African American and diaspora studies and associate chair of the department

Lunch will be provided.

 
Born and raised in London, 24-year-old Samjolly is an Afro-Caribbean and multidisciplinary artist with a bachelor's in fine art painting from University of the Arts London. Exploring colonial themes through her latest project, Samjolly created the platform Black Aristocratic Art. This enterprise seeks to re-present unique and lesser-documented historical narratives in the art world. The New York Times interviewed her in 2022 regarding this platform and her portraiture series.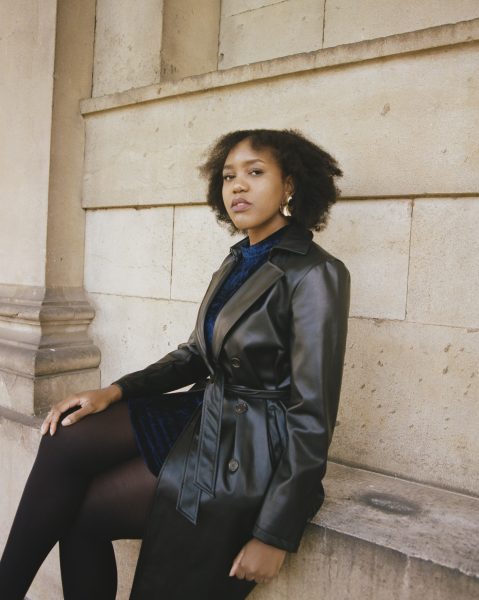 Samjolly also has been featured in the Painting Our Past: The African Diaspora in England video series by English Heritage in 2021, the Tate galleries' How to Tate series in 2022, and The National Gallery of Art's Degazine publication in March 2020. In 2023, her artwork Dear Archives was exhibited as part of the traveling project, The World Reimagined, which involved artists creating over 103 unique globes exploring the history, legacy, and future of the Transatlantic Trade in enslaved Africans.
Samjolly joins an impressive list of scholars being brought to Vanderbilt by the Global Scholars in Residence program, which was introduced in November 2022 by the Office of the Chancellor. Visiting scholars are selected through an application process that prioritizes new scholarship, collaboration across departments and schools, and investment in ongoing relationships. The goal is to establish new relationships around the world that produce ongoing scholarship and open new avenues for grants and fundraising.