TuneHatch, an online platform that uses predictive analytics to help independent music venues and artists book shows—and fans find shows they'll love—is racking up tech industry accolades as it grows.

Developed in the Launch incubator at the Wond'ry, Vanderbilt's Innovation Center, TuneHatch has been accepted to the highly competitive fall 2023 class of Techstars Chicago. It recently won the Nashville Blacks in Technology pitch competition, and it is a finalist in the Nashville Entrepreneur Center's NEXT Awards.
The company was founded by Vanderbilt alums Christal Hector, BA'19, MBA'23, and Nathan Youssef, MBA'23, and by Reece Franklin. As members of Techstars Chicago, the trio receive expert guidance as they develop on their techniques to master customer discovery, refine sales skills and secure future funding.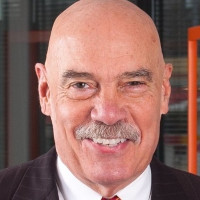 "As a Founder program stalwart, TuneHatch exemplifies the role customer discovery, persistence and a resultant intuitive technology can play in disrupting the status quo," said Stryker Warren, associate director of venture development at the Wond'ry. "Christal, Nathan and Reece have developed an elegant solution to benefit the artist, the venue and the fan. And this has not been lost on the prestigious Techstars Chicago Accelerator leadership."
In 2018, inspired by her own songwriting and encounters with musicians seeking a more transparent route to making a living through music, Hector's idea for TuneHatch began to take shape. She participated in the Wond'ry's inaugural Ideator cohort as an undergraduate and in 2019 added Franklin as chief technology officer. The two formally launched the startup through microgrants from the Wond'ry's Ideator and Builder programs.
"Christal embodies the entrepreneurial spirit that keeps us innovative and competitive as a country," said Deanna Meador, deputy director of the Wond'ry, founder and CEO of Couture Technologies and longtime TuneHatch mentor. "I have thoroughly enjoyed watching her journey and the evolution of TuneHatch from its beginning during her undergraduate studies to where she is now—serving customers and preparing to scale."
Hector met Youssef at the Owen Graduate School of Management and brought him on as TuneHatch's chief operating officer in 2021. At Owen, Hector and Youssef refined their business concept through courses like Michael Burcham's Launching the Venture and secured $55,000 from grants and collegiate pitch competitions during their time as Vanderbilt students.
"The Techstars Chicago chapter marks our ambition to serve more of Nashville and branch into other vibrant music cities such as Austin, Chicago and Providence," Hector said. The Nashville Blacks in Technology pitch competition earned the team $10,000, which will go toward product development, enabling them to support more customers. The NEXT Awards ceremony will be at Nashville's Schermerhorn Symphony Center on Oct. 23.
To fuel their growth, and upon their Techstars acceptance, TuneHatch kicked off their seed funding round. They have raised $120,000 with the goal to reach $550,000 by December 2023.
"TuneHatch wasn't crafted in isolation. Its growth owes much to the unwavering support of the Wond'ry and the Center for Entrepreneurship at Owen," Hector said. "Becoming members of the Founder Launch program gave us invaluable resources, including office space, mentorship and access to paid student interns through the Wond'ry Internship Network."
In addition to their recent momentum and fundraising, the TuneHatch founders have collected numerous accolades, including the 2023 Sohr Grant, the Chad B. White Scholarship for Entrepreneurship, a third-place finish at the CEO Global Pitch Competition and a finalist spot in the Rice Business Plan Competition.