Knowledge, discovery and collaboration are key elements in finding solutions to the world's most pressing issues and challenges. Vanderbilt fosters an atmosphere where faculty and students can freely examine and discuss complex topics.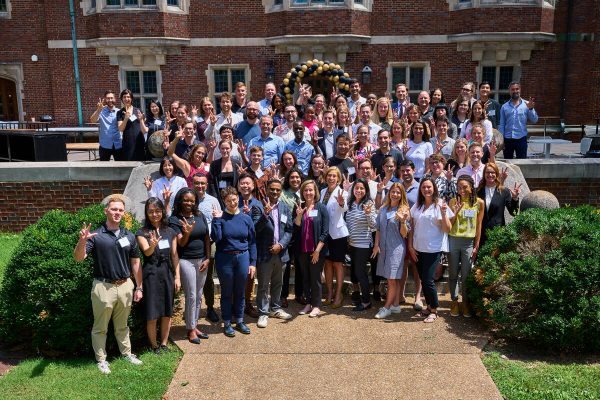 The university is welcoming 80 new faculty to its 10 schools and colleges for the 2023–24 academic year, nearly 40 of whom are tenure-track. Meet some new faculty members who are exploring current and pressing societal issues.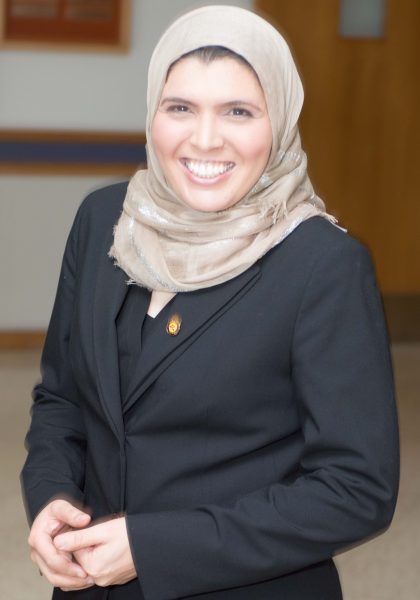 Mona Ebrish, assistant professor of electrical and computer engineering
School of Engineering
Academic focus: Nanotechnology sensors and circuits for the Internet of Things
Ebrish's research focuses on designing and fabricating ultra-compact biological and chemical sensors on chiplets, small integrated circuits with specialized functionality that make up larger integrated circuits. Chiplets are designed for devices with processing ability, software and other technologies that connect and exchange data with other devices and systems over the internet or other communications networks, also known as the Internet of Things.
"Armed with this knowledge, my future research group will design and fabricate an ultra-compact system on a chip for IoT applications utilizing these different technologies. My research group will innovate and develop new building blocks for standalone IoT technology from different types of emerging materials and capitalize on their unique and overlooked properties," Ebrish said.
Ebrish's work has resulted in more than a dozen patents so far. Her research also complements projects that are underway at the Vanderbilt Institute of Nanoscale Science and Engineering and the Institute for Space and Defense Electronics.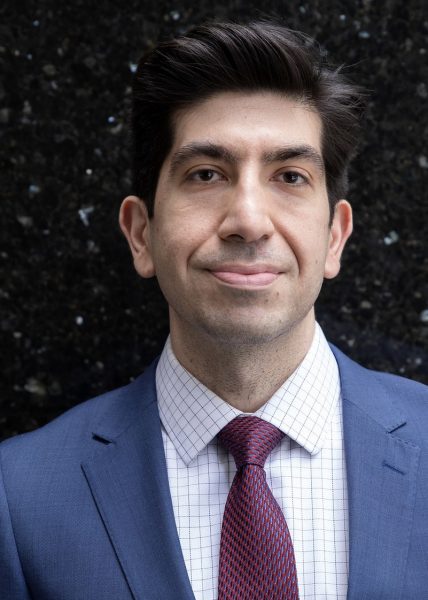 Farhang Heydari, assistant professor of law
Vanderbilt Law School
Academic focus: Criminal law and policing; impact of artificial intelligence in the criminal system
Heydari examines society's reliance on police departments and policing in general and the impact of that reliance on criminal law. His research aims to reveal new perspectives on policy in an effort to make the system more just, effective and equitable.
Heydari also studies policing technologies and the impact of artificial intelligence on the criminal justice system. He is an appointed member of the federal government's National Artificial Intelligence Advisory Committee.
"My research interests arise directly from my work experience," he said. "After clerking, I spent years conducting complex civil rights litigation representing victims of police, prosecutor and other official misconduct." Earlier in his career, he spent time studying policing issues in Nashville.
Outside of work, Heydari admits that his young children have usurped his time, so he's had to put aside his passion for ultimate frisbee. He hopes to find a pickup game here soon.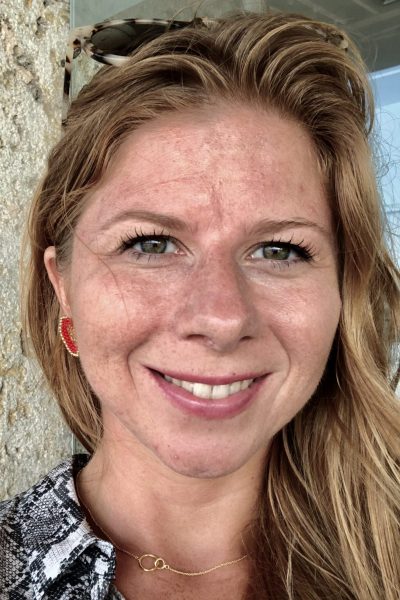 Brianna Castro, assistant professor of sociology
College of Arts and Science
Academic focus: Social consequences of climate change
Castro's research specializes in climate change adaptation, conservation and migration. She takes a global approach to her research as she contributes to the subfields of environmental sociology, global and transnational sociology and migration studies.
"I am constantly inspired by how individuals understand and creatively respond to climate change in their everyday lives," she said. "Vanderbilt's robust environmental sociology program combined with the opportunity to collaborate with the Program in Climate and Environmental Studies make Vanderbilt the perfect fit for me."
Castro has worked with The Roosevelt Project, the First Street Foundation Research Lab and the Harvard Mellon Urban Initiative.
Outside of work you can find her hiking, gardening, camping and traveling.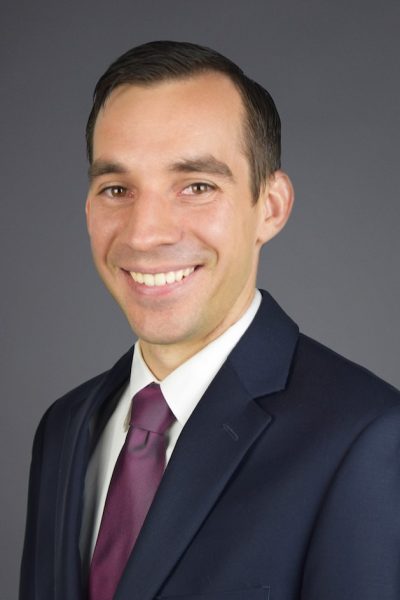 Eric VanEpps, associate professor of marketing
Owen Graduate School of Management
Academic focus: Consumer behavior and decision-making
VanEpps will teach consumer insights and health care marketing at the Vanderbilt Owen Graduate School of Management. His research focuses on understanding how and why consumers make decisions.
"I have studied how people make healthier eating decisions, how suggested donation amounts encourage people to make charitable contributions and how individuals might optimally discuss their own accomplishments to appear simultaneously friendly and competent," he said.
VanEpps said working at Vanderbilt is his dream job, especially because of the welcome he received from fellow professors in the Owen marketing department. Outside of work, he loves spending time with his family and exploring new restaurants.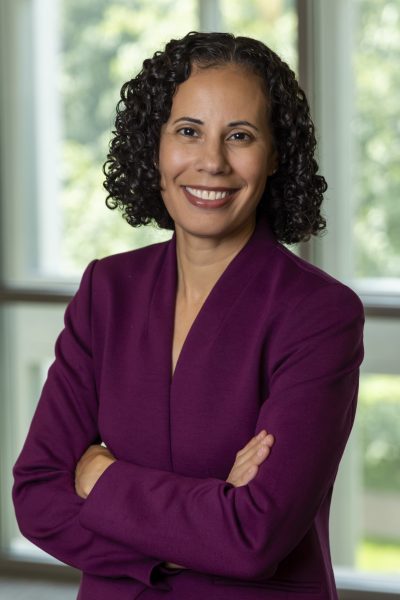 Lauren Sudeall, professor of law and director of the Vanderbilt Access to Justice Initiative
Vanderbilt Law School
Academic focus: Low-income individuals' access to civil and criminal courts
Sudeall will direct the new Vanderbilt Access to Justice Initiative as part of Vanderbilt Law School's George Barrett Social Justice Program. She also will teach classes on constitutional law and capital punishment and a seminar on access to justice. Her research—and the new initiative—will focus on how lower-income people navigate the civil and criminal legal systems, often without the assistance of a lawyer.
"My research often focuses on state courts and on self-represented litigants—two areas that don't get very much attention in law school, but which characterize the vast majority of the nation's legal system," Sudeall said. "Given that fact, it is amazing to me how little we know about what happens in those courts. … I hope to help court administrators, judges, legal service providers and litigants find better paths forward and contribute to closing, or at least narrowing, the justice gap."
Outside of work, Sudeall is an avid runner and ran the Nashville half marathon last April to help familiarize her with the city.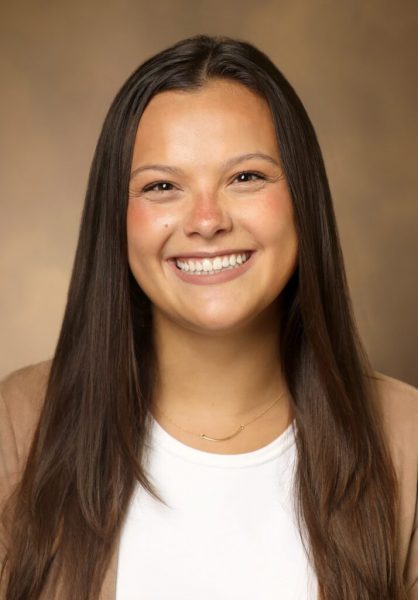 Emily Franciskato, course director of the Master of Genetic Counseling program
Vanderbilt University School of Medicine
Academic Focus: Genetics, high-risk pregnancies and fetal anomalies
Franciskato, MGC'22, teaches foundations of genetics and genomics within Vanderbilt University School of Medicine.
"I get to work in a field where there is still so much to discover and learn. No day is the same, and I am constantly learning and discovering new things," she said. "I specifically chose VUMC for the opportunity to teach in the MGC program that gave me so much, as well as to work at a state-of-the-art fetal center to care for high-risk pregnancies with fetal anomalies."
Outside of work, Franciskato loves exploring Nashville's food and live music scenes, swimming with the Nashville Aquatic Club's Masters Team, listening to Taylor Swift, drinking iced coffee and Facetiming with her dogs.
Jonathan Schaefer, assistant professor of psychology
College of Arts and Science
Academic focus: Psychological brain health and environmental exposures
Schaefer's research objectives include improving scientific understanding of the relationship between environmental exposures—such as socioeconomic disadvantage, environmental toxicants, victimization or substance use—and psychopathology to help generate reliable treatment information for doctors, policymakers and consumers.
Schaefer's work is unique because he often tries to work with genetic twins.
"One of the big challenges in this line of work is isolating the effects of particular environmental factors from the convoluted mess of everything else that comes along with it. For example, separating the effects of drug use on the brain from the effects of poverty, pollution or abuse," Schaefer said.
"I love my field of study because I love generating actionable information that has the potential to actually improve people's lives," he said.
Outside of work, Schaefer said instead of "turning his brain off," he likes to challenge himself and friends with complex board and card games.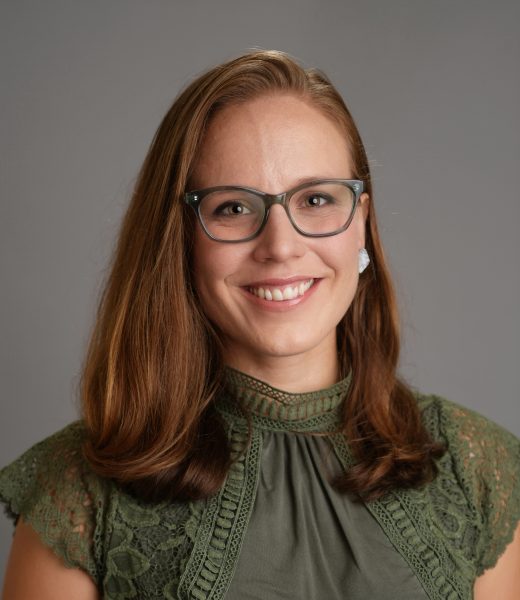 Samantha Gesel, assistant professor of the practice of special education
Peabody College of education and human development
Academic focus: Intervention for students with extreme reading challenges
Gesel's work focuses on how to help students with the most persistent reading difficulties. She uses research and data-based knowledge to provide teachers with innovative tools and practices for intensive intervention in reading.
She will use her expertise to revamp the Reading Clinic at Vanderbilt to build in coaching-supported early clinical experiences for education majors and to create yearlong reading intervention programming. She also will implement professional development training for local teachers.
"People inspire and excite me the most about my field of study," Gesel said. "There is magic in the sound of a room buzzing with pre-service teachers implementing evidence-based reading interventions with their elementary students. The relationships that those pre-service teachers build with their coaches and their students alike is truly inspiring."
Outside of work, Gesel said the mountains are her "happy place," and she also trains in Brazilian jiu-jitsu.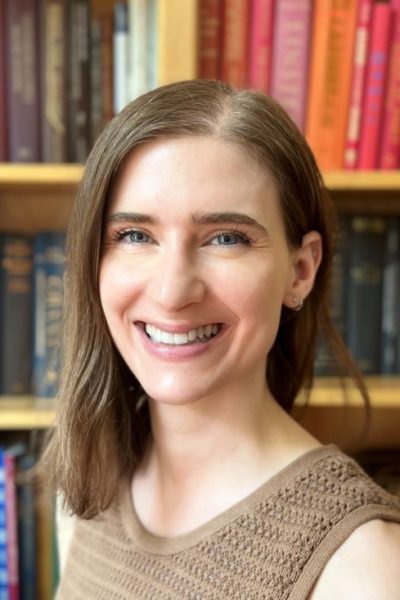 Nina McMurry, assistant professor of political science
College of Arts and Science
Academic focus: Political representation, identity and state-building in the global South
McMurry studies accountability, representation and state-society relations in Southeast Asia and sub-Saharan Africa. She focuses on the relationship between governments and their people and the representation of marginalized groups. Her current book project examines the effects of recognizing Indigenous self-determination rights on identity, voting behavior and state consolidation.
"Through my research, I have encountered many individuals and organizations who are advocating for change amidst difficult circumstances," she said. "I love to learn from these change-makers, including through direct collaborations with practitioner partners."
McMurry grew up in the Pacific Northwest, which imbued her with a love of nature, hiking, trail running and mountain climbing.