by Lena Anthony
Diverse skill sets, strong work ethic, teamwork abilities and a commitment to growth and development. No matter the role, these are the qualities hiring managers everywhere seek in job applicants. Coincidentally, these also are the characteristics that military service members transitioning out of active duty are typically known for.
Recognizing the vast and qualified talent pipeline that former service members represent, Vanderbilt University has become an official SkillBridge partner with the U.S. Department of Defense. A workforce training program funded by the DoD, SkillBridge helps bridge the gap between military and civilian careers by matching service members transitioning out of the military with 12-week fellowships during their final 180 days of active-duty service.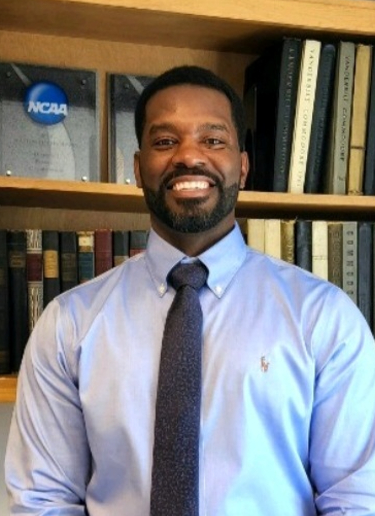 The program provides valuable on-the-job experience to service members, assisting them in their goals of securing employment after their military service has ended. An added benefit for the SkillBridge partners is early access to qualified job candidates.
"The military talent that Vanderbilt can tap into through the SkillBridge program is extraordinary," said Lydell Francis, Vanderbilt's SkillBridge program manager. "We aren't talking about just soldiers skilled in combat. Many of these individuals have advanced degrees and certifications, they're used to solving problems and working in fast-paced environments, and they're ready to put all of that to work in the civilian world."
Francis spent 20 years in the U.S. Army, retiring last year as a sergeant first class. He was one of approximately 200,000 service members who exited the military last year.
At Fort Campbell, which is an hour northwest of Nashville near Clarksville, Tennessee, about 400 service members exit each month. In July 2023, Troy Bahley was one of them. Now he is Vanderbilt's first SkillBridge fellow to start a full-time job at the university. He is bringing his Army hospital management experience, plus an MBA and project management certification that he earned during his 20-year military career, into an associate administrative officer role under Jennifer Gourley, director of finance.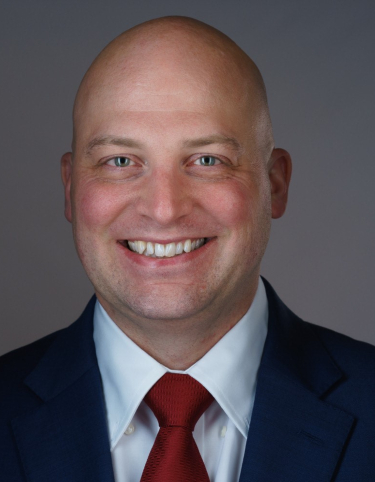 "The SkillBridge program really helped me to transition over from the Army to the civilian workforce," Bahley said. "Getting hands-on experience with a career field that interested me and talking with others in that field through the fellowship helped me get a firm understanding of what the job entailed." Bahley added that he is encouraging his fellow service members to reach out to Francis and SkillBridge program coordinators at other organizations.
"Troy is flourishing in his new role," Gourley said. "He has hit the ground running, and I have been extremely impressed with his aptitude and ability to learn quickly. He is a highly valued member of our team, and I'm so glad that we were able to find him through the SkillBridge program. Our service members have so much to offer, and we as an organization are better when they are a part of it."
This sentiment is one of the reasons the SkillBridge program is housed as an executive project in the Office of the Chancellor. Since becoming chancellor in 2020, Daniel Diermeier has helped strengthen Vanderbilt's ties to the military via research, education, innovation and now, employment.
"Our military trains its service members in leadership, problem-solving and adaptability, which are exactly the qualities our university needs in its people so that we can dare to grow," Diermeier said. "That motto doesn't apply just to our students and our faculty, but to our staff as well. SkillBridge is helping expand our pipeline of highly qualified candidates who are ready to bring their best and whole selves to Vanderbilt."
SkillBridge also aligns with Vanderbilt's commitment to being a "military ready" employer, which goes beyond being military friendly to being welcoming and supportive of service members and their families.
While Francis initially approached specific departments about SkillBridge, now that the program is up and running, it's available university-wide. In addition to finance, Francis has matched SkillBridge fellows to human resources, information technology, data analytics and project management, as well as placing fellows in the provost's and chancellor's offices.
In some cases, there is a job opening for which the SkillBridge fellow is a candidate. The job description, then, can serves as the internship's training agenda. Alternatively, if there is no open position, a SkillBridge fellow can work on a specific project or rotate through various roles in a department, gaining and giving valuable insights along the way.
HR was the first department to host a SkillBridge fellow, but they didn't have a job opening at the time.
"The fellow, a transitioning U.S. Army captain with eight years of military service, shadowed multiple people, sat in meetings and was able to get a firsthand view of how HR is done in the civilian world," Francis said. "She gained a lot of experience during her time, but really it flowed both ways. Using her military perspective, she identified a problem with a hiring process and created a tool to help them streamline the process. At the end of the day, it was a win-win."
Whether or not there is a job for which a SkillBridge fellow is applying, evaluations are conducted regularly so that fellows can get helpful feedback about their performance and hiring managers can assess whether the fellow would be a good job candidate.
"Our experience so far has been once we place a fellow in the right department, the rest is history," Francis said. "Throughout the evaluation process, they prove over and over again why former service members make great civilian employees."'
For departments interested in using the SkillBridge program, there are two ways to get the process started. The first is to reach out directly to Francis (lydell.francis@vanderbilt.edu). Or, if you have a job opening and would like to use SkillBridge as an avenue for finding a qualified candidate, contact your HR talent acquisition consultant.
"The important thing to remember is, placing a fellow does not mean you have to hire them for the position," said Jenn Knapp, lead talent acquisition consultant in Human Resources. "If it works out, that's great. If it doesn't, they still gained valuable experience. The main purpose of the program is to see for yourself what these workers have to offer. There can be such a stigma surrounding veterans—that they're rigid or don't have the skills to succeed in a civilian job. That has not been the experience so far with our fellows in HR, nor has it been the experience of our partners across campus. Instead, the experience has been great."
To learn about other military collaborations at Vanderbilt, visit vanderbilt.edu/military.