Chances are you've heard of ChatGPT. Perhaps you've even tested out the headline-worthy AI tool yourself. But do you know how to harness ChatGPT to be more productive in your personal and professional life?
Jules White, associate dean for strategic learning programs and associate professor of computer science at Vanderbilt University, is making ChatGPT more accessible and useful for the broader public with the launch of his free online Prompt Engineering for ChatGPT course on the Coursera platform.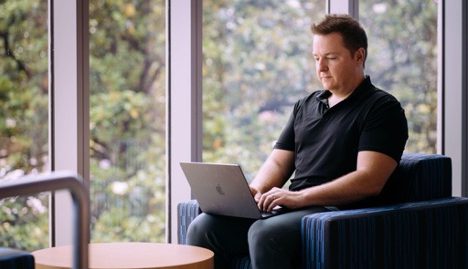 Prompt engineering, the process of crafting high-quality inputs to generate high-quality outputs, is an increasingly crucial skill as large language models like ChatGPT rise in popularity.
"ChatGPT is the biggest technological advancement we will see in our lifetime," White said. "I would even argue that ChatGPT will have a more profound impact on our lives than the invention of the internet."
With its human-like language skills and advanced processing, ChatGPT has the potential to be a more powerful tool than the cellphone—so long as users know how to use the tool effectively.
Vanderbilt's Prompt Engineering for ChatGPT course teaches the most effective patterns and approaches to writing inputs for the large language model. Students start by crafting basic prompts and build toward writing sophisticated prompts to solve problems across all domains. Learners solidify their prompt engineering skills through interactive, hands-on assignments.
By the end of the course, participants will possess strong prompt engineering skills and be capable of using large language models for a wide range of tasks in their personal, professional and academic endeavors, such as writing, summarization, gameplay, planning, simulation, programming and more.
"It's amazing what expert users of ChatGPT can accomplish," White said. "With well-crafted prompts, users can do anything from developing a successful business plan to planning a family vacation or coding a mobile app—and that's just the tip of the iceberg. The possibilities are endless."
White's self-paced online course can be completed in as little as 18 hours. Anyone can take the course; the only required knowledge is basic computer skills, such as using a browser and accessing ChatGPT.
Although the course is free to audit, learners can opt to pay $49 to earn a certificate that can be shared with professional networks or employers. Through Coursera for Vanderbilt, Vanderbilt faculty, staff and students can earn this certificate at no cost.
"Prompt engineering is a skill that Vanderbilt wants to share with the world," said Xenofon Koutsoukos, chair of the Department of Computer Science at Vanderbilt and inaugural holder of the Thomas R. Walters Chair, to be invested in spring 2024. "We want everyone to be empowered to enhance their lives through ChatGPT's limitless power. That is why we're so excited to bring this life-changing knowledge to a global online audience through this free course."
Visit Coursera's website to learn more and enroll in Vanderbilt's Prompt Engineering for ChatGPT course.
In addition to this ChatGPT course, Vanderbilt has partnered with Coursera to launch a range of academic offerings, many of which can be found on the Vanderbilt Online website.
Vanderbilt faculty who are interested in developing new online or hybrid programs, certificates or courses with Coursera can visit the Office of Digital Education website to express their interest in pursuing a partnership. The Office of Digital Education team offers holistic support services, including program ideation, planning, development and delivery.