Media Inquiries
Latest Stories
Vanderbilt Assistant Professor of History Meng Zhang has been awarded a stipend from the National Endowment for the Humanities to bolster her research into the edible bird's nest trade in maritime Asia, shedding light on its economic and environmental transformation, political economy and the role it played in the emergence of global capitalism.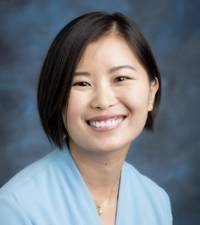 "This award recognizes the importance of Professor Zhang's contributions to understanding the history of trading a long sought-after commodity and its economic and environmental implications," Vice Provost for Research and Innovation Padma Raghavan said. "Our research and development team is proud to be able to support Professor Zhang and, indeed, all of our faculty in advancing knowledge, discovery and innovation." 
Zhang's innovative project dives into the social life of edible bird's nests, made from the hardened saliva of rare, cave-nesting swiftlets, that are treated as unique delicacies. This intriguing commodity underwent a fascinating transformation between the 16th and 19th centuries, evolving from Southeast Asian exotica into a luxury item and medicinal elixir revered by elite Chinese consumers—within China and in the diaspora. 
"Having grown up in China, I've always known about the historical popularity of edible bird's nests," she said. "I've been amazed by the recent surge in its popularity not only among China's emergent urban middle class, but also among an ever-expanding global consumer base. It's piqued my interest."  
"She cooked the bird's nest in a soup, using chicken broth and a dash of wine. We would eat it hot or cold. She said it was a tonic…" – from The Kitchen God's Wife, by Amy Tan
Backed by the NEH grant, Zhang will trace the journey of these edible bird's nests from their natural origins to the lavish dining tables of the Qing emperor and the upper elites. Her research aims to dissect the interconnectedness of private trade, tribute embassies and domestic procurement, as navigated by Chinese maritime merchants in the 18th century. This work challenges traditional categorizations and promises to illuminate the dynamic world of maritime commerce of the period. 
The research process isn't without its challenges. "The work I'm doing this summer mostly relies on published sources or materials accessible from digitalized collections," she said. "Moving further with the larger project will require extensive archival trips to China, the UK, the Netherlands, Singapore, Malaysia and Indonesia."  
Zhang's research, now recognized by the NEH $6,000 stipend, is set to debunk common misconceptions about edible bird's nests and Chinese dietetics. It also intends to illuminate the intersections of consumerism, capitalism and environmental sustainability. Zhang's work holds the potential to significantly enhance our understanding of historical and modern trade practices and their environmental implications. 
Zhang acknowledged the support she received from Research Development and Support during the award application process.  
"RDS's assistance played a crucial role in securing this grant," she said. "For a new parent like me, the summer funding can really help defray the necessary expenses of childcare so I can devote my time to research and writing. When working on my application materials, I received a lot of help from our wonderful colleagues at Research Development and Support, and I want to express my appreciation." 
Research Development and Support offers proposal development assistance for private (foundations) and federally funded opportunities. Services include searches for new sponsors, coordination and team building for proposals of any size, content development and draft review. They further support faculty by building relationships with external sponsors, hosting workshops and providing guides and language for common proposal requirements. Research Development and Support is in the Office of the Vice Provost for Research and Innovation. To learn more about their services, email rds@vanderbilt.edu.