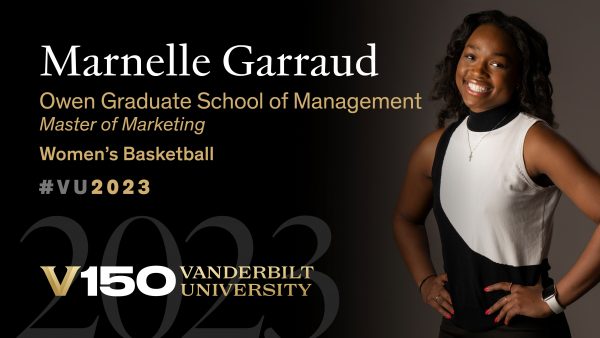 By Graham Hays
Having already earned all-conference defensive basketball accolades and a degree from Boston College, Marnelle Garraud wasn't looking for one more challenge in her final season of eligibility. She was looking for three. Fortunately, Vanderbilt is a versatile place.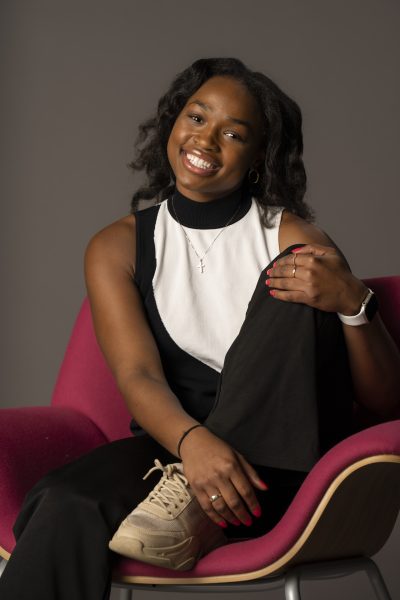 Like all NCAA student-athletes who had seasons affected by the COVID-19 pandemic, Garraud was granted an additional year of athletic eligibility. The Lynn, Massachusetts, native had stayed close to home at Boston College, and she hoped to use her fifth year to "try something new" and experience the South. From country music to cutting-edge innovation, Nashville fit the bill.
An All-ACC academic honoree who graduated early, she wanted a graduate program that could further her entrepreneurial and legal ambitions. At Vanderbilt, the acclaimed Owen Graduate School of Management and its one-year master of marketing stood ready, offering tools and connections to last a lifetime.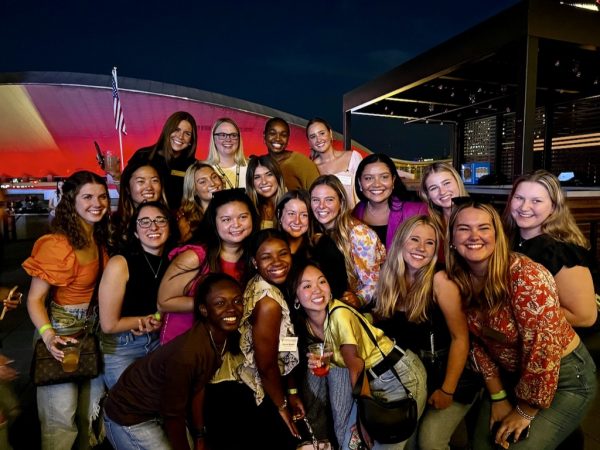 But as someone who didn't start playing organized basketball until fifth grade, and then rapidly accelerated through the sport to excel in a Power Five program, she didn't want to sacrifice an opportunity to compete at the highest level. Home to more national championships than any conference in women's basketball, the SEC was everything she wanted on the court.
Three challenges. Three opportunities. All available through one school that allows student-athletes to experience a world-class university, a vibrant 21st century city and the nation's most competitive athletic conference.
JOY IN THE CHALLENGES
"Being here challenges me to learn new things in the classroom. And then, every single day, playing in the SEC is a challenge because we're playing against some of the best teams in the country," Garraud said. "But I like that challenge. I like being pushed. I like challenging myself and demanding excellence for myself. I love that environment."
Though it was condensed to only one year, her Vanderbilt experience has been defined at least as much by what she contributed to the community as what it offered her.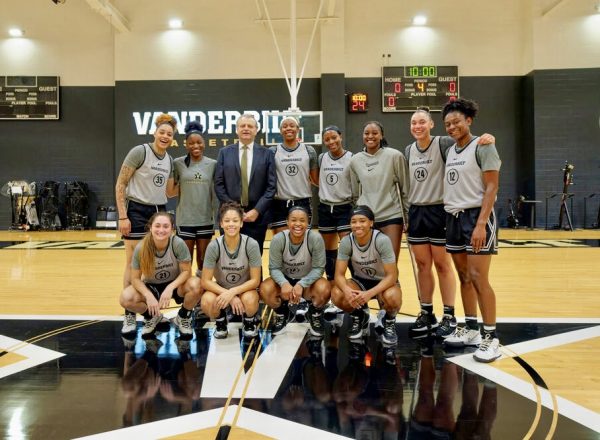 On the court, Garraud was a constant for the Commodores as the women's basketball team persevered through adversity. She led the team in minutes played, averaging nearly 36 minutes per 40-minute game. She also led the way in 3-pointers and finished second to fellow graduate transfer Ciaja Harbison in points, assists and steals. Beyond those tangible measures of success, she mentored the team's four freshmen and sophomores, all of whom played significant roles. The SEC can be an unforgiving classroom, but the Commodores grew into a group capable of upsetting postseason-bound Arkansas in Memorial Gymnasium in February.
"What the coaches expect from me on the court is to use my experience to be able to teach the younger players, especially our freshmen, what it's been like growing as a player on the court," Garraud said. "But then also as a person, it's using that life experience and those life skills just to be who I am and set an example for the people around me."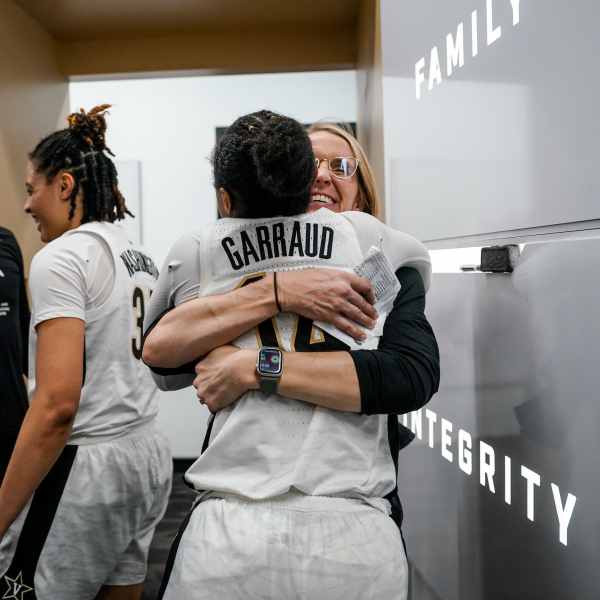 In one year, Garraud worked to help women's basketball head coach Shea Ralph fortify the team's foundation for the future. In one year, she became part of a community that stretches across decades. At an alumni night late in the season, as Garraud listened to former players talk about what Vanderbilt meant to them, she understood that what she'd found in Nashville wasn't a one-year sojourn—but the start of a lifelong relationship.
"To see those women talk about their passion for more than just the classroom or basketball, and then give their wisdom to us, it just shows that Vanderbilt in general is bigger than just your four years here," Garraud said. "I'm very excited to be a part of that family—even though I've only been here for one year—and come back and support them. I cannot wait."
THREE QUESTIONS…
WHAT ABOUT VANDERBILT OFFERED THE GREATEST OPPORTUNITY FOR GROWTH?
"This has been the farthest away I've been from home, so that was a big challenge for me. It's the longest I've been without seeing my parents; I went to college with my parents right down the street. And so moving here by myself and being here for so long, just learning how to live by yourself—you have to grow, be a little bit more self-dependent—has been a challenge for me. But it's also something that I wanted. I wanted to be able to do that for myself."
WHAT DOES COLLABORATION MEAN TO YOU?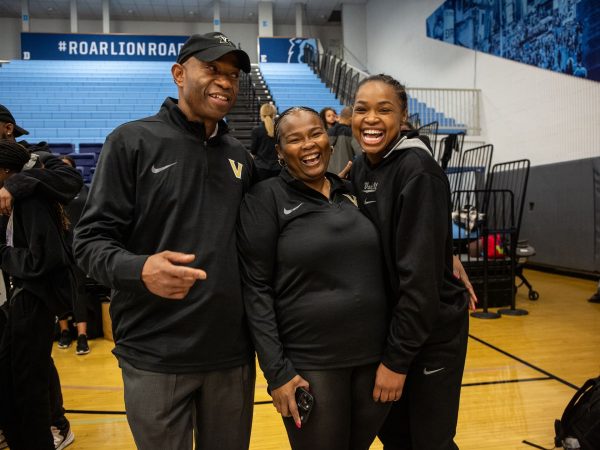 "We do a lot of collaboration on the basketball court, but I would say when I think of collaboration, I think of my classmates in the marketing program. With every class, we usually have a project that's very group-based and very collaborative in nature. And so it teaches us how to work together, work with different ideas, to come together and bring that to a final deliverable."
"We had this group project in summer orientation, where … it was meant to be a little bit challenging. It was a long case that you had to read and then turn around and it was due in 24 hours. So you had to basically spend the entire night with your group working on this. I think that was a really cool experience because it was with people you've never met before and you had to just lock in on something. I think that experience is really cool, and it kind of jump-started my Vanderbilt Owen experience."
IS THERE AN IDEA YOU'VE BEEN INSPIRED TO ACT ON WHILE AT VANDERBILT?

"Something that's really important for me is my experience as a transfer student-athlete. Especially with the new world of the transfer portal and college athletics, something that I'm passionate about is being able to speak to other transfers who may have had a shocking or a new experience, not knowing where they fit in and having to find their footing. It's something I'm driven to explore, whether that be talking to other transfers or talking to coaches who have transfers, to kind of help them navigate their own space when they join a new team."