by Amy Wolf

A mental health battle with internet addiction and the ruinous effects of unfiltered social media nearly ravaged a talented entrepreneur while she was a student at Vanderbilt. But Larissa May, BA'16, has turned her healing journey into an influential, youth-based digital advocacy and empowerment platform, #HalfTheStory.
May returned to Vanderbilt's campus March 4 as a guest speaker for the Clinton Global Initiative University annual meeting. She connected with college students from across the globe, showing them how to use social media in a healthy way to promote affirmative change.
"I experienced my own life-or-death experience with depression while in college, and social media was really one of the biggest parts of that journey," she said. "I don't want others to go through that."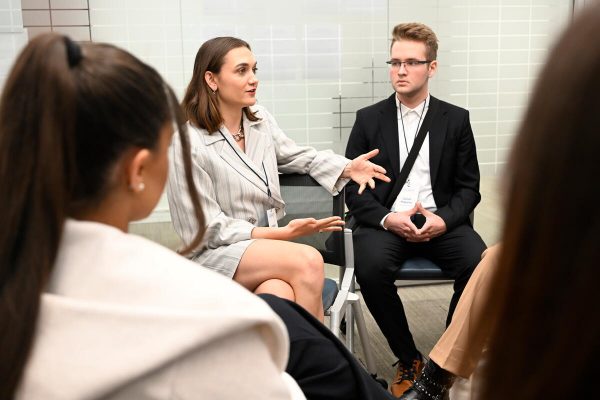 As a student, May received help from the University Counseling Center. Then, with a small Vanderbilt grant, she launched #HalfTheStory and found that thousands of other young people also felt the pressure and pain of living inauthentically online or had been endangered by social media interactions.
While making a difference can feel like an uphill battle at times, May said that the mission of #HalfTheStory motivates her to fight on. That mission statement reads:
"We believe that knowledge is power and a world that thrives with technology is possible.
A world where teens aren't consumed by unregulated algorithms.
Where no one falls for fake news over real facts.
Where we, not Big Data, have control over our lives.
A world where digital well-being is a fundamental human right.
Our mission is to rebuild the next generation's relationship with technology, and it starts with unpacking the toll it takes on our mental health."
MANAGING DIGITAL ADDICTION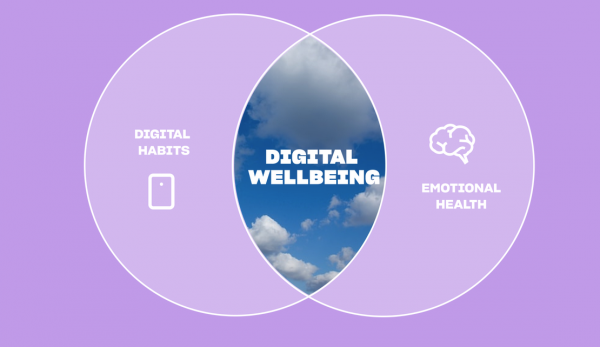 Before her breakdown, May said she was spending more than 12 hours a day on social media, which is not as uncommon as one might think. A study published last year by Common Sense Media revealed that the average American teen spends up to eight hours a day online.
"That adds up to 30 years of their lives," May said. "We must educate, especially tweens and teens, because we really believe that adolescence is the new 'zero to three' when it comes to educating these youth and giving them the tools to thrive in a digital world."
May and her group have launched a four-week education platform called Social Media U to "help young people navigate the bridge between emotional well-being and digital habits."
The program focuses on emotional health, self-esteem and screen time management.
"We all need to look at our digital well-being, which is the intersection of our emotional health and digital habits," she said. "It's a key part of mental wellness."
HOLDING TECH ACCOUNTABLE
May said the other key element to her organization is holding tech companies accountable. She spends a good part of her time educating and lobbying lawmakers to support legislation that would provide some protections for minors on the internet. Last year she was invited to Saudi Arabia to speak about social media safety.
"We're living in a digital rights revolution," May said. "We have restrictions for every single thing in the world when it comes to a child—seat belts, toys, food, TV shows—but we do not have anything in place when it comes to tech. And these platforms have basically spent 20 years completely in the Wild West without even understanding the implications of the damage they are doing," she said.
Last year in California, #HalfTheStory led the charge on the Social Media Platform Duty to Children's Act, which aimed to hold tech companies accountable for using addictive algorithms against kids that could lead to mental and physical dangers.
May testified before Congress about the act and her experience.
"I've talked with lawmakers and leaders in school systems, and the No. 1 thing that is neglected is the youth voices that are actually being impacted by these things," she said. "I sat at a table with a dozen parents who lost kids from a TikTok choking challenge. Kids aren't just wasting their time on social media, they're literally dying."
The bill died amid lobbying pressure from major social media firms.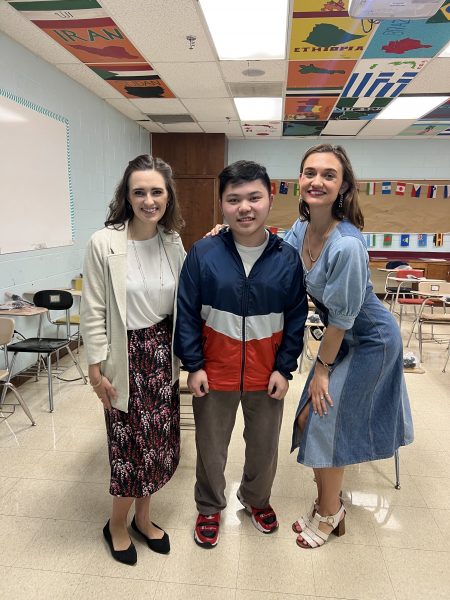 WORKING FOR DIGITAL FLOURISHING
May said that despite the challenges, she is inspired to be the bridge between teens and lawmakers and continue working toward "digital flourishing"—defined as the positive perceptions of an individual's experiences and behaviors in digital communication.
"It's my job to rise up, Gloria Steinem-style," she said, "and give all these next generations a voice and to connect them, educate them and empower them to learn how to own their emotional relationship to themselves and others, so they feel authentic and safe when they're online."