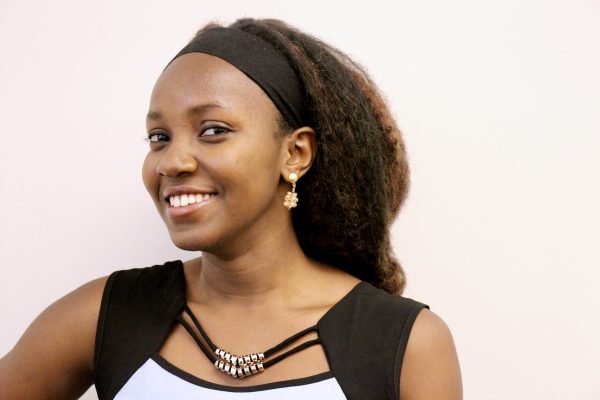 by Amy Wolf

When Somto Dimobi Okoye, BE'19, was growing up in Lagos, Nigeria, her mother would open their home to people who needed help—instilling a philosophy of building strength and community through a tightly woven support system.
"Even if we had one piece of chicken, she'd cut that chicken into 13 equal pieces," Okoye laughed fondly. "It's because everyone was treated equally and with care."
She continues to use that philosophy by creating ways to help colleagues and Vanderbilt students realize and exercise their full potential.
CREATING ALLYSHIP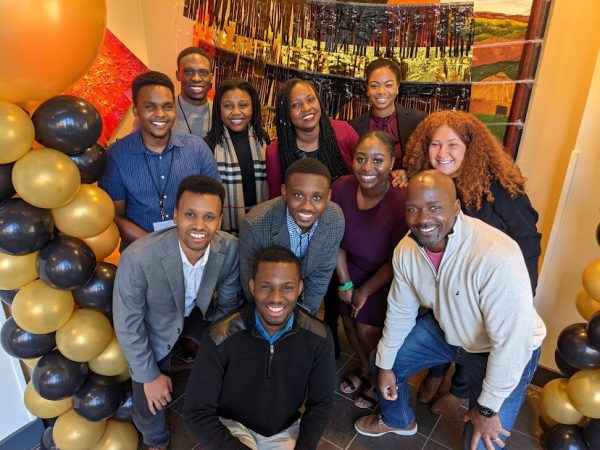 Okoye said she is passionate about creating allyships—ways for people of different cultures and talents to support, advocate for and celebrate each other while building an inclusive environment. That's why she returns to Vanderbilt regularly to serve on the Alumni Board of Directors and mentor international students and those in historically marginalized communities.
"There is so much potential in every single human being," Okoye said. "I mentor because sometimes people do not see what they can be because they have no role models or connections in a certain field or don't know what they don't know as far as potential careers."
She initiated and worked with a team of other inspiring alumni to launch a "real talk" series with the Career Center, Bishop Joseph Johnson Black Cultural Center, Vanderbilt Alumni Association and Office for Equity, Diversity and Inclusion, which brought current students and alumni together.
"Trust me, I am where I am today because I have a whole tribe of people at Vanderbilt and beyond who saw my potential and have supported me and poured into me along the way," she said.
Along with continued mentoring, Okoye's next volunteer role for the Vanderbilt community is as an incoming member of the Board of Trust.
"I believe it is our God-given mission to do what we can to make sure that we're all moving up together," she said.
CAMPUS CONNECTIONS
Okoye created strong connections with professors and students at the School of Engineering. She graduated with multiple honors in chemical engineering and co-authored two published research papers related to her drug delivery research in the advanced therapeutics lab of Craig Duvall, Cornelius Vanderbilt Professor of Biomedical Engineering, and through the SyBBURE Searle research program. After graduation, she moved into consulting with Bain & Company.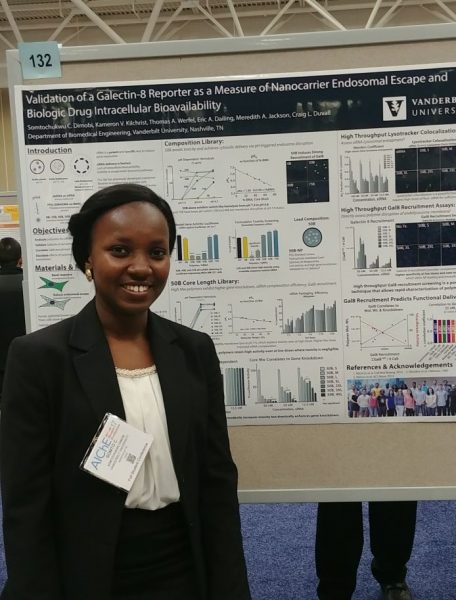 "I get to solve multiple different problems, helping both people and organizations maximize their potential while connecting with clients, which I really love doing," she said. 
Okoye is moving to London with her new husband and plans to reevaluate how she can combine her skills and passions to help others.
"I'm excited to see where I can have the most impact on people and myself," she said.
WHAT IS A FAVORITE MEMORY OF VANDERBILT?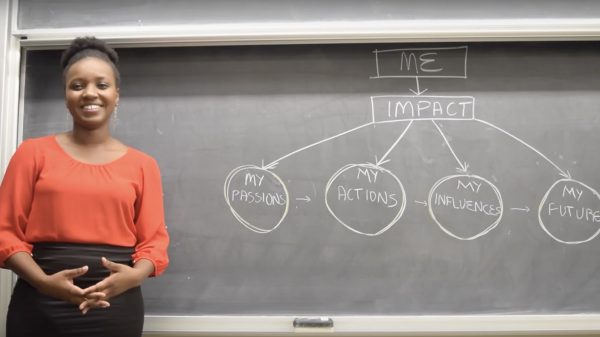 "When I think of my favorite memories, I think of the community in general. I smile the most when remembering the international and specifically international African community. I remember Harambee, Soca y Spice and other casual gatherings with friends put together to celebrate and share our culture. I also remember bonding sessions with my ChemE classmates over long problem sets! I think those were really special ways to come together and make lifelong friendships."
FAVORITE CLASS?
"I loved my engineering management classes with Dr. Ben Jordan. I also had a chemical thermodynamics class with Dr. Laibinis that was one of the hardest and most impactful classes because it really taught me how to solve problems and how to grind. Any ChemE student will surely relate."
WHAT ADVICE WOULD YOU GIVE YOUR TEENAGE SELF?
"The first advice I would give is just trust. Trust God. Trust the process. Trust that if you do your 'true' best and persevere, it will work out. You have to trust the process because there's a lot of things that could bring anxiety, like we've all been through. For instance, I actually didn't get into Vanderbilt the first time I applied. But I tried again and worked really hard on the things I could control. Then I trusted the process. I'm still a work in progress as I've had to learn this lesson a few times at Bain, too, but we keep growing."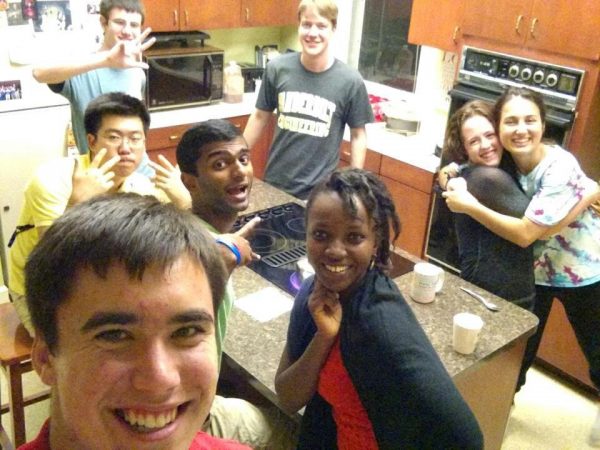 "My other advice is take care of yourself and pay attention to your health and your values. And have a support system. I actually had a panic attack during one of my exams in college and broke down from a health perspective because I was worrying too much, doing all-nighters, not exercising and not actually living out my values of God, my family and my health. After that episode, I visited the Center for Student Wellbeing regularly to help me with tools to handle stress and anxiety. This in turn helped me become more aware of the impact mental health can have on our ability to perform and has equipped me to better support my friends and mentees as we all strive to reach our full potential."