Findings from Vanderbilt University's fall 2022 staff census provide a more complete understanding of the range of diversity among university staff.
An impressive 75 percent of staff responded to the census, which has been a priority of the Future of Work initiative around staff recruitment and retention.
"We are grateful for the staff's strong participation, as their engagement helps the university more accurately represent our inclusive community," said Eric Kopstain, vice chancellor for administration. "It's critical for university plans and decisions to be based on the latest and most complete information. This data will elevate our efforts to help employees reach their full potential."
The census was divided into two parts, with staff first being asked to confirm and supplement existing demographic data in their employee record, and then to answer additional questions in a voluntary anonymous supplemental survey. Responses to the supplemental survey have been aggregated but are not connected to staff members' records in any way. A select number of results are below: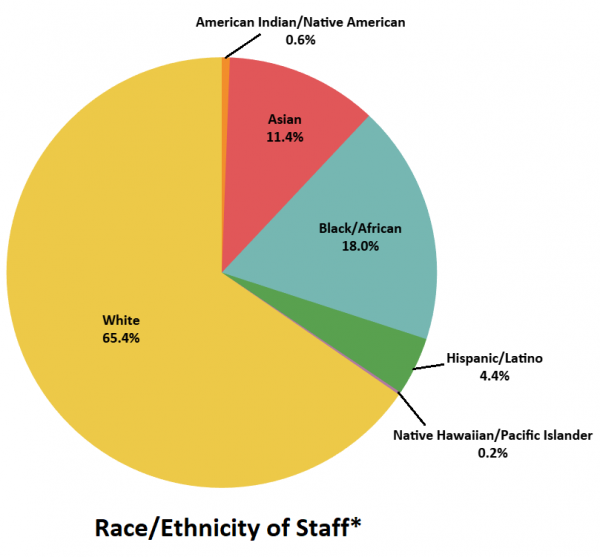 *Volunteered responses in Oracle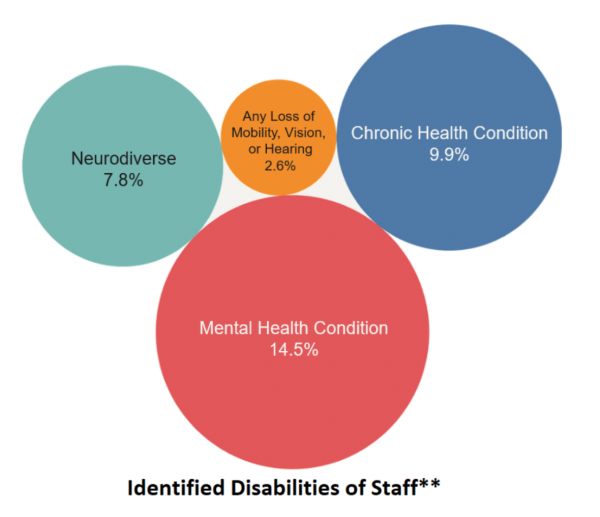 **Anonymous responses of participating staff
Responses also confirm an increase in the number of veterans and military family members among staff, compared with previous employee data. More accurate information will make it easier for the university to support veterans and their families and to track the impact of related initiatives.
"The staff census findings are key to recognizing and supporting the full diversity of our campus," said Dr. André L. Churchwell, vice chancellor for outreach, inclusion and belonging and chief diversity officer. "I am excited that more than 350 employees indicated their interest in being contacted by identify centers as a result of the census."
View a one-page PDF of the staff census information for more details.  
Kopstain emphasized that one aspect of the staff census that remains open is the opportunity for staff to make changes to how they are identified in Oracle at any time. The changes in identification could include preferred name, gender identity, citizenship and veteran status. Staff can also update their contact information, including address and phone numbers, which are used for AlertVU notifications.
He also congratulated the 50 staff members who completed the census early and were randomly selected to win $100 each.
The census was managed by the People, Data and Analytics Strategic Framework working group within the Future of Work initiative. This group is charged with improving Vanderbilt's strategic data and analytics about employees to increase the value of these data for decision-making purposes.