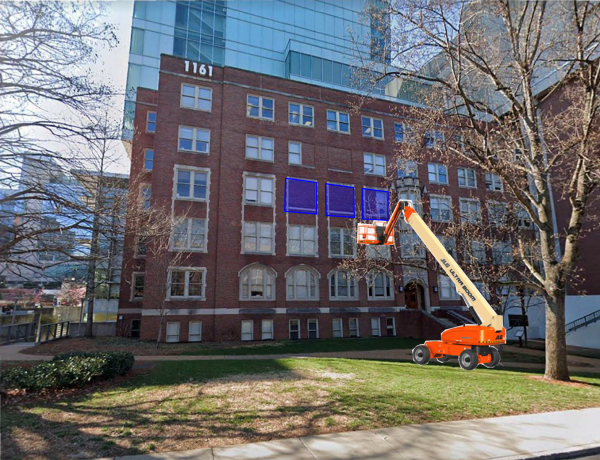 Construction equipment will impede access to the A wing entrance to Medical Center North on Saturday, Feb. 4, starting at 6:30 a.m. A boom lift for workers to reach third-floor windows will be parked on the sidewalk off of 21st Avenue toward the building. 
Flaggers will accompany the lift for the duration of the work and will help those requiring accessible assistance. Students, faculty and staff are encouraged to use a different entrance to Medical Center North.   
This work is in preparation for renovations planned for April. More information will be released closer to the date. 
Please email the Facilities Department at facilities@vanderbilt.edu with any questions or concerns.