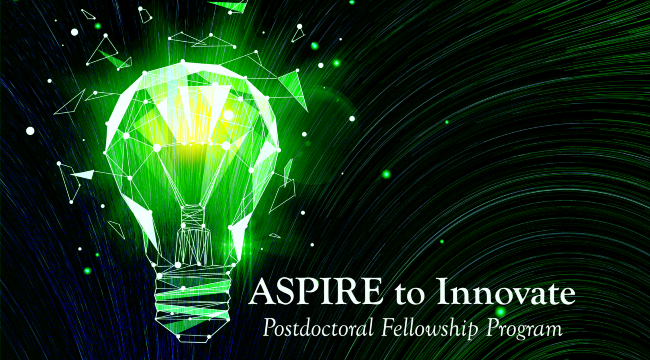 Current biomedical sciences Ph.D. students, postdocs affiliated with the School of Medicine Basic Sciences, and Vanderbilt University Medical Center postdocs interested in transitioning from research to entrepreneurship are invited to apply for the next ASPIRE to Innovate Postdoctoral Fellowship, which begins July 1, 2023, through the Office of Biomedical Research Education and Training (BRET).
The fellowship is designed to enable the commercialization of technologies discovered at Vanderbilt University while teaching biomedical Ph.D. scientists how to transform a technology into a company.
The person selected will be appointed as a postdoctoral fellow within BRET and work with a technology selected by the office. This year BRET has identified two potential technologies for the fellow to pursue:
Generation of dynamic profiles to model pharmacodynamics in cell culture
Development of small molecules that inhibit the evolution of antibiotic resistance
The one-year appointment, which includes salary and benefits, can be extended to a second year provided good progress is made toward the program's commercialization objectives.
The postdoctoral fellowship program began in 2021 with Karrie Dudek, Ph.D., selected as its first fellow following a competitive application and interview process. Dudek's fellowship focused on the development of a biomaterial for use in regenerative medicine, a technology developed by Ethan Lippmann, assistant professor of chemical and biomolecular engineering. Dudek went on to win a National Science Foundation I-Corps award for her work.
This year's fellow will work full time to develop the commercialization strategy for the chosen technology. They also will help organize and host a seminar series, called the Enabling Innovation Initiative, as a way to network with local innovators.
The program offers mentoring, supplemental training with the technology and networking opportunities. Other benefits include access to the principal investigator and lab that developed the selected technology, as well as office space.
The fellow may have the opportunity to become a co-founder in the new venture, but having a company launch is not guaranteed.
The ASPIRE to Innovate Postdoctoral Fellowship Program was created through a partnership among the Biomedical Research Education and Training office,  Vanderbilt School of Medicine Basic Sciences, Center for Technology Transfer and Commercialization and The Wond'ry.
Questions about the program or application process should be submitted to ashley.brady@vanderbilt.edu.