Renã Robinson, Dorothy Wingfield Phillips Chancellor's Faculty Fellow and professor of chemistry, received $2.04 million in funding from the National Institutes of Health to start a program that will help underrepresented minority faculty further their success in STEM. Collaborators on the grant include researchers from the University of Kentucky and the University of North Carolina.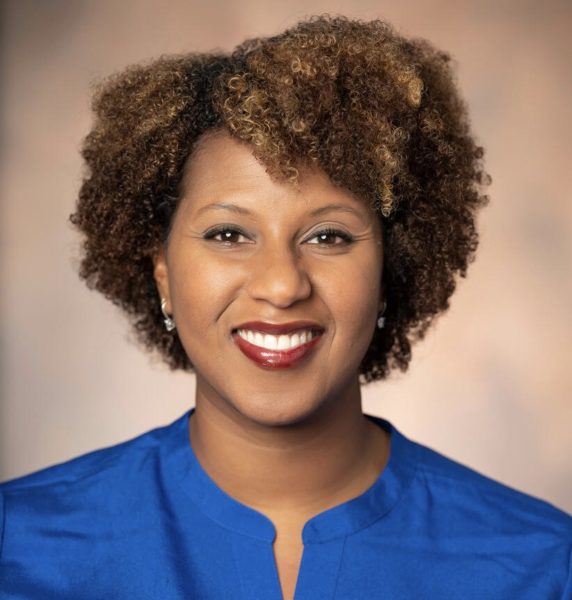 The Faculty Accomplished Community that Cultivates Equity and Success in Science effort aims to support underrepresented minority faculty members at predominantly white institutions and provide them with the tools and resources needed to be successful biomedical scientific leaders. Faculty ACCESS will provide programming to faculty that is centered on wellness. The programming will explore how to cope with race-related stress, avoid burnout, set boundaries and more. There will be significant opportunities for program mentees to receive mentorship and network with a community of successful senior faculty members with underrepresented minority backgrounds across the nation. The Faculty ACCESS program also will provide training in publications and grant writing to increase NIH grant submissions and awards to underrepresented minority faculty. 
"The Faculty ACCESS grant is the culmination of many years of effort as a faculty member where through my own experiences I have been able to identify the gaps that exist in other training programs," Robinson said. "I am excited to have an opportunity to share with other URM faculty members the power of community, collaboration, networks and meaningful training that will help ensure their success in academia. Prioritizing well-being and navigating the hidden rules of academia and biases generally experienced by URM faculty are at the heart of this grant, and I welcome the spaces we will create that will also allow me to continue to grow and develop at this stage of my career." 
Robinson is a co-principal investigator for the project with Danelle Stevens-Watkins from the University of Kentucky. Aileen Reid at the University of North Carolina at Greensboro is a co-investigator on the grant and will lead evaluation efforts for the program. 
"It is very special to me to co-lead this training program with my lifetime friend and colleague, Dr. Danelle Stevens-Watkins, who was a part of my impetus to pursue a graduate education and who has undoubtedly been a consistent part of my community and network in navigating academia at predominantly white institutions," Robinson said. "Giving back to others in this way has been in our conversations for years, and seeing the vision of ACCESS come to fruition through the funding provided by the NIH demonstrates the necessity of our entire leadership team and network of esteemed faculty mentors in the biomedical sciences."  
In addition to her work uplifting minority faculty members, Robinson is the current president of the National Organization for the Professional Advancement of Black Chemists and Chemical Engineers and is a faculty member at the Vanderbilt Memory and Alzheimer's Center. She leads RASR Laboratory, where she and her students conduct cutting-edge research examining health disparities in Alzheimer's disease and sepsis. 
Robinson holds a bachelor's degree in chemistry from the University of Louisville and a Ph.D. in analytical chemistry from Indiana University. Before coming to Vanderbilt in 2017, Robinson was an assistant professor of chemistry at the University of Pittsburgh. 
This grant proposal was supported by Research Development and Support, which offers proposal development assistance for private (foundations) and federally funded opportunities. Services include searches for new sponsors, coordination and team building for proposals of any size, content development and draft review. RDS further supports faculty by building relationships with external sponsors, hosting workshops and providing guides and language for common proposal requirements. RDS is in the Office of the Vice Provost for Research and Innovation. To learn more about RDS or request services, email rds@vanderbilt.edu.