Media Inquiries
Latest Stories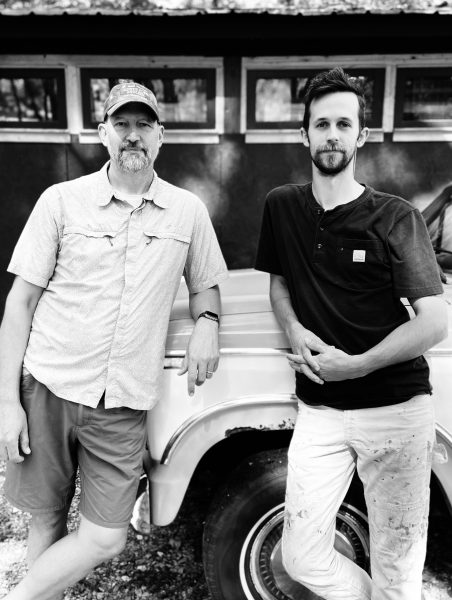 Like many woodworkers, W.G. "Tres" Scheibe (pronounced SHY-bee) learned the fundamentals from his grandfather. Later, after buying his first house, the 1991 Owen grad once more began to try his hand at carpentry projects—a little something different from his professional endeavors in finance and marketing at Nortel Networks and as a cofounder of ThriftSmart. "I enjoyed working with my hands and buying new tools," Scheibe says. 
Woodworking remained a hobby until his son, Nate, caught the bug. Now the two own Scheibe Design, a high-end furniture studio based in Franklin, Tennessee, where they make handcrafted pieces showcasing modernist design and gorgeous woods. 
Owning a family business was not the original plan—Scheibe initially built the shop to encourage his son, who studied furniture design in college. After Nate left Tennessee to manage a designer's furniture studio in New York City, Scheibe continued working with some of his son's designer clients. The COVID-19 pandemic forced a change in plans and location as Nate and his family returned to Tennessee. 
"It's been fantastic," the elder Scheibe says. "I've seen a lot of family businesses fail because of the dynamics of the father-son relationship, but we work well together. He's more the creative side, does all the hard work and heavy lifting. I manage the finances and the interaction with the designers and clients." He credits those skills to his mentor at Owen, the late Germain Böer, professor of accounting, emeritus, who was a champion of entrepreneurs. 
Scheibe also helps with the creative process. "Nate pushes the envelope on design," he says. "I add in practicality on design and use my operations experience to make the production process better." 
Their pieces celebrate the diversity of their materials, from white oak, walnut, ash and maple to leather, stone and metals. Their collaborations with interior designer Lauren Bradshaw were featured on the Magnolia Network's Point of View: A Designer Profile. In addition, the Scheibes are preparing to launch a line of furniture in January 2023 at Colony, a cooperative gallery in New York City.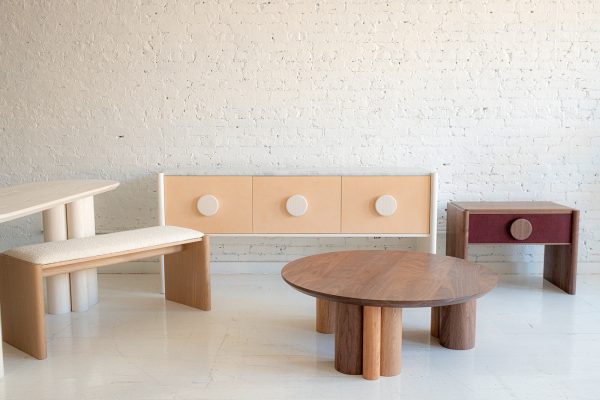 "Our aspiration has been to have a presence in New York," Scheibe says. "That's when you know you've made it in the furniture business."  
While they are making it on the New York furniture scene, the pieces themselves are made in Tennessee, and the Scheibe family wouldn't have it any other way. 
"I've worked all these years in business helping other people," Scheibe says, "and it's really fulfilling to be able to do it with my son and see him pursue his passion." 
—BONNIE ARANT ERTELT