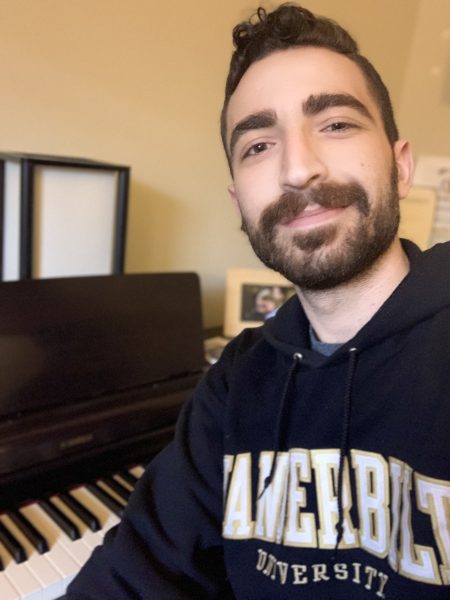 By Amy Wolf

When Syria native Musbah Shaheen, BA'17, traveled to the U.S. for the first time to attend Vanderbilt, he had no idea how the university's cornerstone philosophies of equity, diversity and belonging would stretch him personally or shape his professional future.
While double majoring in music and molecular and cellular biology, Shaheen sought out extracurricular activities through the Vanderbilt Interfaith Council and LGBTQI Life at the K.C. Potter Center, and he became a resident adviser. Those experiences outside the classroom cultivated a desire to learn more about how religious views and personal identities intersect with belonging on college campuses.
"Literally what I'm doing right now is everything I did in these groups at Vanderbilt, elevated to a whole other level," said Shaheen, who is currently working toward a Ph.D. in higher education and student affairs at Ohio State University.
In conducting research on Muslim students and the LGBTQI Muslim community, Shaheen collaborated on the INSPIRES Campus Climate Index, a survey tool helping campuses assess how welcoming they are for diverse religious, secular and spiritual world views. He also conducts research with IDEALS–Interfaith Diversity Experiences and Attitudes Longitudinal Survey.
"I want to understand more about how we as young people make sense of who we are, and particularly how college is a space where these realizations tied to religion, spirituality and sexuality may have a place, depending on the climate of the campus," he said.
Shaheen credits the Vanderbilt Interfaith Council and his interactions and training as a resident adviser with having a transformative impact on him socially and spiritually.
"At first it was just a group of us sitting together and talking about different perspectives," he said of his Interfaith Council experience. "It was interesting because I came from a community where I was the dominant perspective and everyone around me thought what I thought. Back at that time, I was, as I like to say, 'salty.' Suddenly I was in this place where I'm learning about Judaism, Hinduism, Christianity and really talking about what faith and spirituality mean."
Shaheen said well-facilitated talks and events helped him to remove layers of shame around his sexuality while also encouraging him to reevaluate the Muslim identity he thought he would have to deny.
"At Vanderbilt we don't shy away from rigorous discussion. And I thought, I want to learn more about this idea of identity integration, whether or not the aspects are compatible," he said. "To me, it was a reconciliation. It was about meaning-making."
Shaheen said the research is challenging because many people in the LGBTQI community have been harmed by religion, and it is not safe for some Muslims to be open. But he felt a calling to do research in this space.
"I feel compelled because there are so many stories to tell and healthy conversations that need to happen. I have the opportunity to capture these voices in a scientific way and release research that could impact how colleges and universities navigate this sensitive space," he said. "I want to give queer Muslims hope to read about themselves."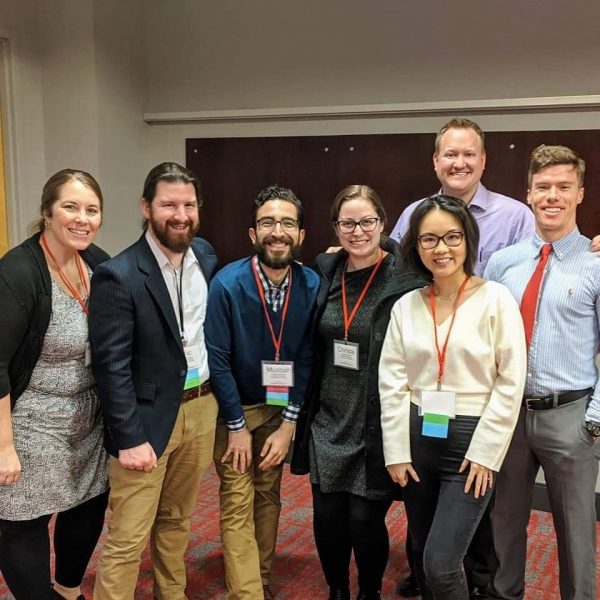 WHAT IS A FAVORITE CLASS YOU TOOK?
"I was put in a first-year writing class that I did not want to take, partially because it was a Jewish studies seminar about Muslims and Jews. Ironically, what do I do for a career now? I interface with different religions! At the time, it was my first foray into writing, and I was challenged with the topic. Today it is by far my favorite class."
WHAT ADVICE WOULD YOU GIVE YOUR TEENAGE SELF?
"Stop and ask for help. I was so resistant because I was strong, independent, and I thought I knew everything about myself and even about Vanderbilt. I was giving people directions when I first got there, and I had never even been on campus! I learned to reach out to teachers and others on all sorts of topics, and it made a huge difference."
WHAT DO YOU WISH YOU HAD DONE DIFFERENTLY AT VANDERBILT?
"Go to Rites of Spring. I didn't go to Rites of Spring even though I could hear it from my room, and it's the thing I regret the most. I thought I should always focus on studying or practicing or doing this and that with a club or job. I didn't let myself have moments to just have fun because I felt I should always be focused. Let yourself just experience college sometimes."