Two Vanderbilt faculty who conducted translational research have received the distinction of Best Invention of 2022 from TIME magazine.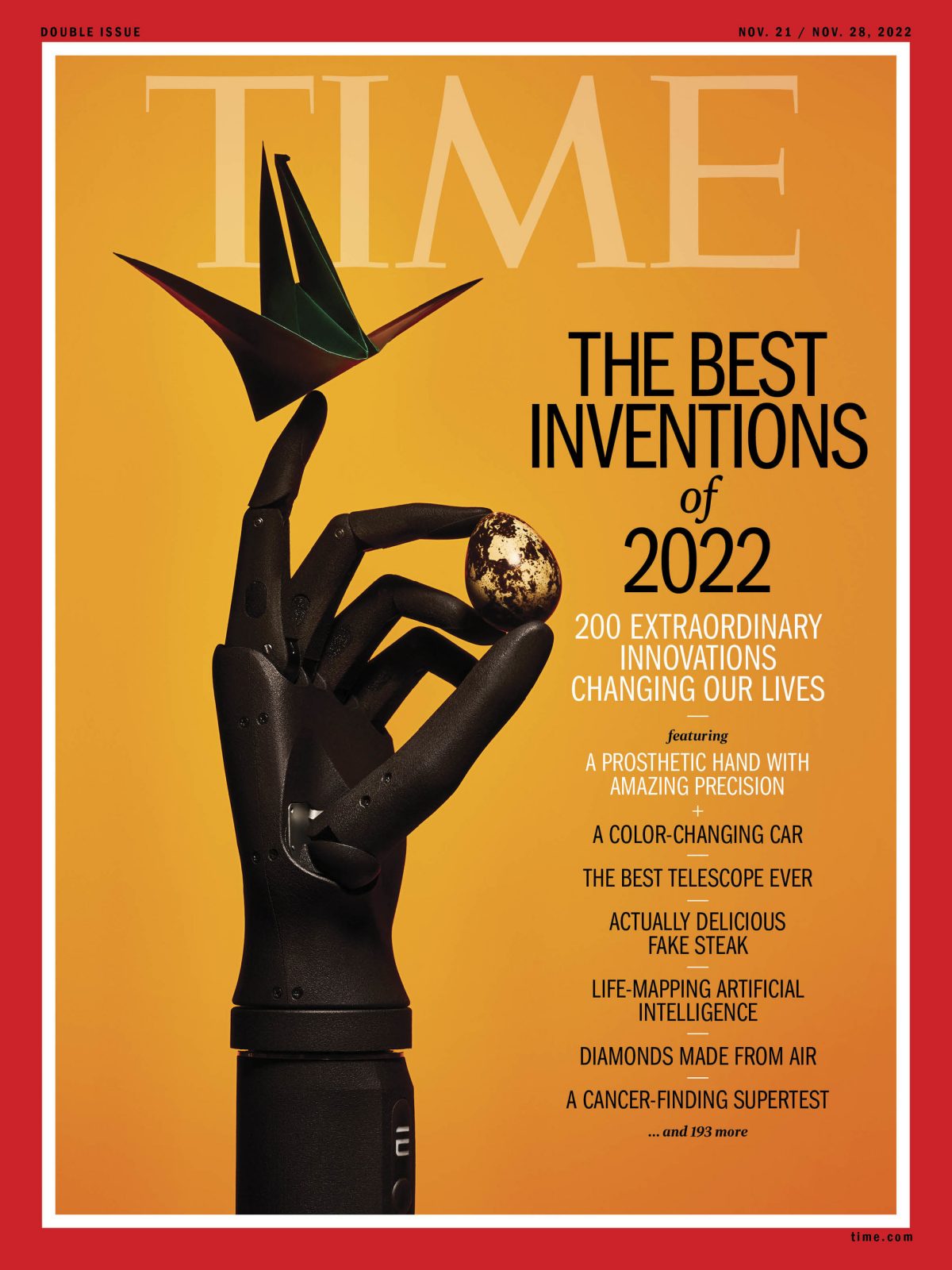 "These winning innovations exemplify the transformative potential of university research when it aims to solve society's most urgent problems, and when universities partner with the broader innovation ecosystem to bring new solutions to market faster," Vanderbilt Chancellor Daniel Diermeier said. "I congratulate Dr. Crowe and Professor Weimer and their teams on these life-saving, landmark accomplishments."  
Combating COVID-19 
Dr. James Crowe Jr., director of the Vanderbilt Vaccine Center at Vanderbilt University Medical Center, led the team that discovered a monoclonal antibody combination that protects against COVID-19. Optimized and developed by AstraZeneca, the monoclonal antibody combination called Evusheld is the first treatment to protect adults and children 12 years and older who have compromised immune systems before exposure to the virus. Evusheld received emergency authorization from the FDA in December 2021. Evusheld also won a gold medal in the 2022 R&D 100 awards and the 2022 Harrington Prize for Innovation in Medicine.   
The VVC is an international team of scientists and physicians focusing on research related to major human pathogens, especially microbial threats, that affect the most vulnerable subjects. The VVC is committed to improving global health through fundamental research that fosters development and testing of new vaccines for infectious diseases.  
"These inventions, resulting from the groundbreaking research of Drs. Crowe and Weimer, represent the unique, trans-institutional approach to discovery that is a hallmark of Vanderbilt," said Dr. Jeff Balser, President and Chief Executive Officer for Vanderbilt University Medical Center and Dean of Vanderbilt University School of Medicine. "As we celebrate these achievements, it is fitting to reflect on the many lives being impacted by this research."    
Detecting strokes early 
James Weimer, assistant professor of computer science and faculty affiliate of the Vanderbilt Institute for Surgery and Engineering, is the researcher behind Neuralert, a lightweight, noninvasive wristband device that automates stroke detection and alerting. One of the hallmark indicators of stroke is asymmetrical arm movement, which is displayed as weakness, neglect or less movement on one side. Neuralert's stroke detection device can identify the onset of asymmetric movement in as little as 15 minutes, even if the wearer is asleep. In 2021 the FDA named Neuralert a Breakthrough Device.   
Weimer's research focuses on the Internet of Medical Things and developing technology that collects the right data to provide actionable feedback to clinicians and, when available, close the loop itself in a safe and methodical fashion. Since joining Vanderbilt, the Weimer lab has focused on adapting the algorithm underpinning Neuralert for extended use in community care and personal use settings.
"Vanderbilt is proud to support the game-changing innovations that Jim Crowe and James Weimer have advanced," Vanderbilt Provost C. Cybele Raver said. "These important inventions are the kind of high-stakes, real-world solutions—big ideas tackling the problems that matter—that we are aiming to produce even more of at Vanderbilt through our Center for Technology Transfer and Commercialization, the Wond'ry, and more."
TIME editors selected the 2022 Best Inventions from around the world, "paying special attention to growing fields—such as the electric vehicle industry, green energy and the metaverse. We then evaluated each contender on a number of key factors, including originality, efficacy, ambition and impact," according to TIME.