Vanderbilt's residential dining halls are at the heart of campus life, supporting a spirit of community by providing spaces for students, faculty and staff to gather. This semester, Campus Dining has deepened that connection by hosting weekly "Language Tables in the Residential Colleges" in partnership with the College of Arts and Science, the Office for Undergraduate Education and the Center for Languages.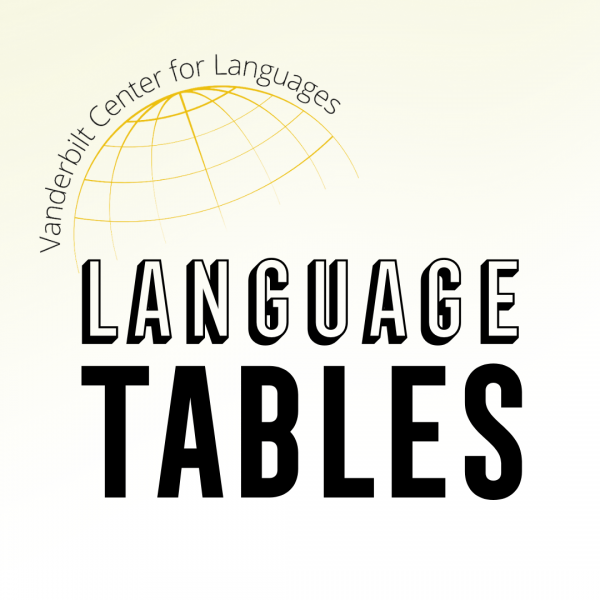 Language Tables are intended to help students and faculty stay engaged in immersive extracurricular language learning and build a bridge to a renewed intensive language immersion program in the residential colleges. Hourlong tables convene once a week in the dining halls of the residential colleges; start times are listed below.
Chalene Helmuth is director of the Vanderbilt Center for Languages and an associate professor of the practice in the Department of Spanish and Portuguese. Helmuth says: "The Vanderbilt Center for Language celebrates our richly multilingual campus community. We are committed to working with our campus partners to build on our best traditions while establishing creatively imagined points of entry to languages and cultural perspectives and traditions."
Eight Language Tables meet weekly at the following days and times; this schedule will remain the same in the spring semester. 
Spanish:

Mondays, 5–6 p.m., Rothschild

 

Hindi-Urdu and Sanskrit:

Tuesdays, 5:30–6:30 p.m., Kissam

Japanese:

Tuesdays, 6–7 p.m., Kissam

 

Chinese:

Tuesdays, 6–7 p.m., EBI

 

German:

Tuesdays, 6–7 p.m., Rothschild

 

Korean:

Wednesdays, 5–6 p.m., Zeppos

 

Russian:

Wednesdays, 6–7 p.m., Belleview House, located on West Side Row

 

Spanish:

Thursdays, 5–6 p.m., Zeppos
All learners and speakers of these languages are welcome to join Language Tables to chat and share a meal. Visit the Vanderbilt Center for Languages website for more information.