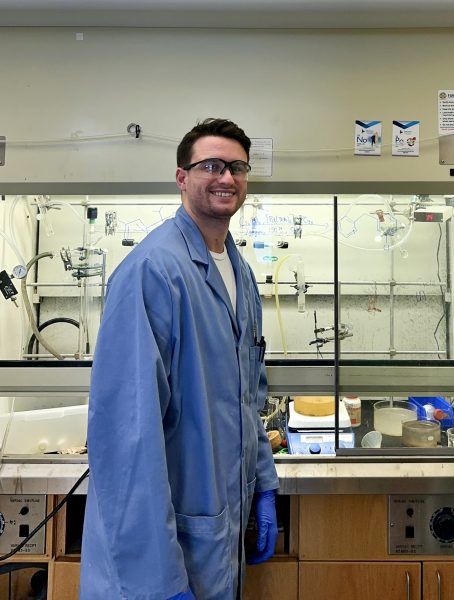 Kyle Jaunich started his Ph.D. work in Vanderbilt's Department of Chemistry with a goal of finding new biotherapeutic compounds to help treat health issues. What he didn't plan on was his personal computer crashing before starting graduate school.
Thanks to a partnership among the Office of the Provost and leaders in each of the Vanderbilt Graduate School programs to support and enhance the graduate school experience, Jaunich and all incoming doctoral students received a shot of financial support by way of a $2,000 Launching Student Success stipend. All future first-year doctoral students starting at Vanderbilt will receive this stipend.
"To me, it was a way of showing us that the Vanderbilt administration understands the realities facing graduate students," Jaunich said. "Having them provide a little extra support went a long way."
Vanderbilt is one of the first universities to offer a stipend of this kind to every incoming Ph.D. student. The model for placing entering students on more firm financial footing was collaboratively designed by Provost and Vice Chancellor for Academic Affairs C. Cybele Raver, Vice Provost for Graduate Education and Dean of the Graduate School C. André Christie-Mizell and individual school deans as a way to support and celebrate these students on their academic journey.
"The Launching Student Success stipend signals Vanderbilt's commitment to our Ph.D. students as they take this bold new step in their academic and professional trajectories," Raver said. "We are excited to find new ways to support these students, who fully represent the innovation, dedication and courage required to create knowledge and make discoveries across academic disciplines."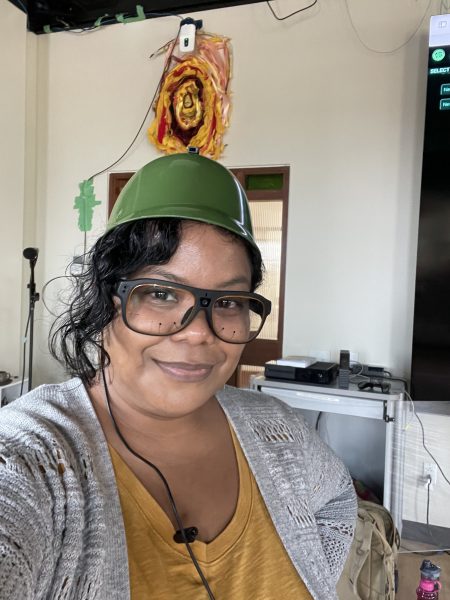 Alicia Lane, a graduate student in the Department of Teaching and Learning in Vanderbilt Peabody College of education and human development, said the grant solidified her confidence that she belonged at Vanderbilt.
"It showed me that my graduate school cares and understands the challenges of starting our new academic journey," she said. "It's a tangible sign that we will be supported and cheered on throughout our tenure here."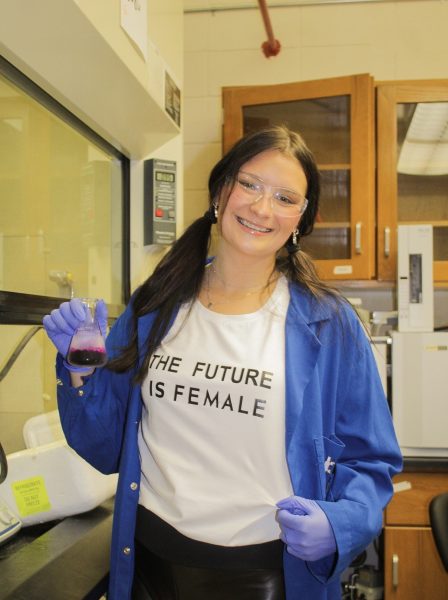 "My stipend really helped me not to worry at the beginning of moving here because I was able to create a heathy and happy home in Nashville," said chemistry Ph.D. student Baylee McIntyre. "It inspires me to continue doing well, because the school and faculty pursued and believed in me as someone who deserves this honor."
INITIATIVES SUPPORTING DOCTORAL STUDENTS
The stipend is one element in a series of initiatives to support doctoral students and their education, including the following:
An enhanced funding and support model for doctoral education as a result of a $5 million annual investment in doctoral education
To further support student grant-funding efforts, the Graduate School and vice provost for research partnered this fall to offer a series of workshops focused on effective grant writing.
In April 2022, the Office of the Provost and the Graduate School launched the Vanderbilt Awards for Doctoral Advancement to support doctoral student research and travel.
One-time $200 regalia reimbursements for Spring 2022 graduates who walked in the May 2022 Commencement ceremony
In 2022, the Graduate School celebrated the inaugural recipients of the new Excellence in Graduate Student Mentoring.
"These stipends are the result of direct feedback we received from students on challenges they face as they enter into doctoral programs,"  Christie-Mizell said. "We want to help our students come together and thrive in pursuit of their academic endeavors."
The Graduate School will continue to work with student groups like the Graduate Student Council to find more enhancements to support doctoral education and training.
By Amy Wolf