October is National Cybersecurity Awareness Month and a great time to make sure that your digital life is protected. To raise awareness, Vanderbilt Information Security is hosting an online event—Cyber Gamemaster.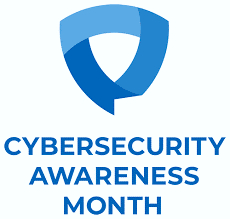 Vanderbilt community members are invited to play a series of four online games to reinforce their security knowledge and show off their cyber-savviness.
Complete the series by passing all four games and you will automatically test out of the upcoming annual Foundational Cybersecurity Training.*
This gaming event is open to all Vanderbilt faculty, staff and postdocs. The event runs through Nov. 4 and can be accessed from any device with an internet connection by clicking here and logging in with your VUnetID.
Cybersecurity affects daily life for all of us. When we take steps to be informed, we all benefit. Stay tuned throughout the month of October for more updates and activities from VUIT Information Security.
For questions, contact the VUIT Tech Hub by calling 615-343-9999 or via any of the contact methods found at it.vanderbilt.edu.
*Foundational training policy acknowledgement still required. Game test-out does not apply to training assigned for compliance purposes, such as CUI training.
Learn more: