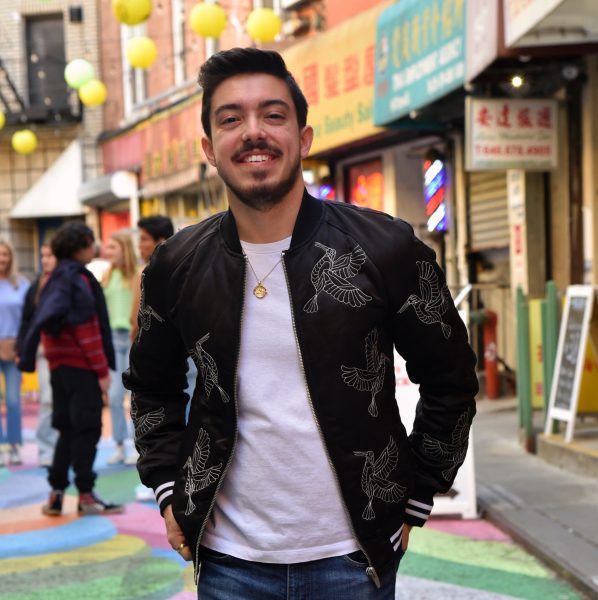 by Amy Wolf

Tommy Oswalt, BA'20, did not come to Vanderbilt with a mapped-out plan for his major. That initially made him nervous, but the first-generation college student jumped in with an open mind and a passion for building community—paving the way for a successful career.
"I came from a very small town in Alabama, so being able to meet people from different cultures, with different life experiences and opinions, exposed me to a lot more of the world," said Oswalt, who graduated with a double major in psychology and communication studies.
"It also energized me to believe that if we can create this sort of community at Vanderbilt, this is something that's possible anywhere else if we put in the effort," he said.
Oswalt was a resident adviser on The Martha Rivers Ingram Commons, vice president of VUcept and a volunteer at the Monroe Carell Jr. Children's Hospital at Vanderbilt, among other activities.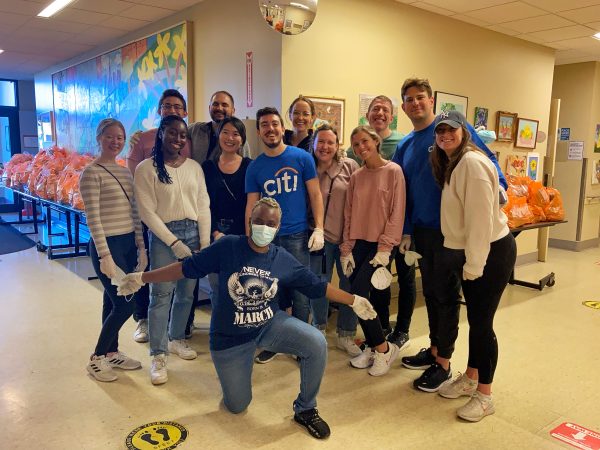 Today he lives in New York City and works for Citibank. He's been a part of teams focusing on diversity and inclusion; community building and problem-solving in a hybrid work environment; and supporting global cultural change throughout the more than 200,000 Citibank employees.
"Working for a huge corporation is not what I would've imagined when I came into Vanderbilt, yet being in this community building space is something that energizes and inspires me," he said. "I feel like I'm helping make a difference."
WHAT WERE SOME OF YOUR FAVORITE CLASSES AT VANDERBILT?
"A personal favorite was definitely songwriting with professor Deanna Walker. But as far as my career goes, my public speaking classes were essential. Even though they were terrifying, I learned skills that have been critical in the workplace. So often I am presenting to senior leaders or large groups, and being able to clearly communicate a proposal or a new idea or lead a discussion in a way that makes sense is invaluable.
"A second class I loved was called Rhetoric and Civic Life with professor Isaac West. It was basically looking at ways people rhetorically build communities. How do we make people feel included by the words we say? How do we help get people on board to see that we are all in this together? Taking that class was a pivotal moment for me in rethinking how I view community building."
WAS THERE AN ORGANIZATION OR A GROUP WHERE YOU REALLY FOUND COMMUNITY?
"I found a really strong sense of community within VUcept. There is such a strong common mission, and it was making sure that any new student felt included and that they had a space here and a role and value. And we supported that same mission with each other."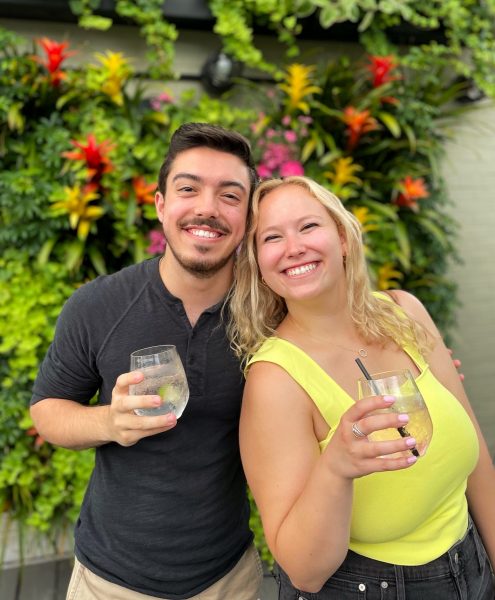 WHAT ADVICE WOULD YOU GIVE TO YOUR TEENAGE SELF ABOUT VANDERBILT OR ABOUT APPLYING TO COLLEGE?
"It is OK to not know what you want to do or what fully energizes you right now. Because I think back to myself scrolling through not only Vanderbilt's website, but so many other college websites trying to figure out which one of these majors applied to me and what I'm passionate about.
"I think if I could talk to myself as a 17-year-old, I would love to tell him, 'Just go in with a fully open mind and find things that energize you. Because if you follow that kind of thread, it will take you way farther than you'll ever imagine.'"