by Ann Marie Deer Owens
Vanderbilt University Theatre is opening its 2022–23 season with Antigone, an ancient Greek tragedy with timeless lessons about the importance of courage in the face of ruthless power and tyranny.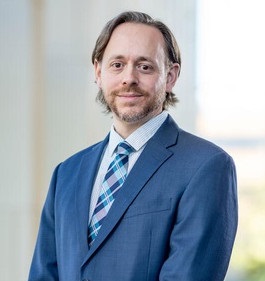 This production, which runs through Oct. 9 at Neely Auditorium, marks Seth Soloway's directing debut for VU Theatre. Soloway, associate dean of presenting and external relations for the Blair School of Music, also has teaching and directing responsibilities in the College of Arts and Science.
He is excited to share this production—which focuses on the toxic actions of a power-hungry king and the heroic actions of a woman who stands up to him—with the Vanderbilt and Nashville communities.
"We hope our approach to Antigone will inspire conversations among our students and audiences on the dangers—then and now—of leadership in the hands of tyrants and the impact that an incredibly brave woman can have," Soloway said. "In so many ways, the character King Creon is the original male dictator; Antigone, if presented the correct way, is one of the canon's great female heroines."
He noted that this production features a significant amount of action on stage, including choreographed fighting, which is atypical for classical Greek theatre. "We have approached the storytelling in ways that are not all that different from an episode of Game of Thrones or The Lord of the Rings films," Soloway said. "It is important to add the elements that keep these vital stories about history alive for our audience."
Nashville artists who have contributed to the 90-minute production are David Wilkerson, the fight choreographer, and Nivedhan Singh, the sound designer.
"We wanted the epic, opening battle scene to feel as bombastic and as cinematic as possible, while still rooting us in the time period," Singh said. The whole arc of the sound design is that of a commemorative piece inspired by and utilizing the bowed metal compositions of Peter Warren and Matt Somalis. You will hear a lot of dense, textured acoustic/synthesized droning as a result." The production also includes several original compositions by Singh.
Phillip Franck, professor of theatre and department chair, designed the multilevel set and lighting for Antigone. Others contributing to the production include Hannah Challman, costume designer; and Liz Haynes, assistant professor of the practice of theatre, as technical director.
Remaining performances are at the following times:
Saturday, Oct. 1, at 8 p.m.
Sunday, Oct. 2, at 2 p.m.
Thursday, Oct. 6, at 7 p.m.
Saturday, Oct. 8, at 8 p.m.
Sunday, Oct. 9, at 2 p.m.