The Vanderbilt Blair School of Music has secured $5 million in funding for the pilot phase of a comprehensive scholarship, the Blair Community Scholars Program, which will recruit highly talented students from underrepresented and vulnerable backgrounds. Believing that, like athletics, music can be a pathway to higher education and upward socioeconomic mobility, Cal Turner Jr., BA'62, and Michael Michelson, parent of a Blair alumna, have joined forces to fund the launch.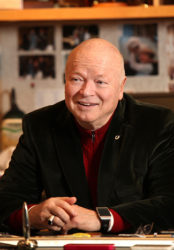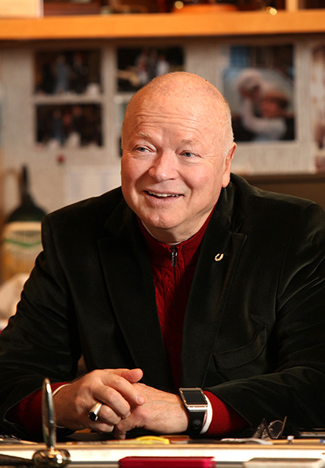 The comprehensive scholarship program will cover not only full tuition, room and board, but all expenses of earning a music degree—such as travel to auditions, competitions and performances; instrument purchase, repair and maintenance; opportunities for summer study and more.  
"The arts are a pathway to socioeconomic mobility," said Lorenzo F. Candelaria, Mark Wait Dean of the Vanderbilt Blair School. "I've walked that path, first as a fifth grader whose visit to the El Paso Symphony Orchestra spurred a decision to play the violin. I was the recipient of scholarships that allowed me to become a musicologist and dean of the Blair School. Reaching those milestones allowed me to break generational cycles of poverty in my family. This program will offer the same for generations of musicians and their families as it embraces the notion that ability is more widespread than opportunity.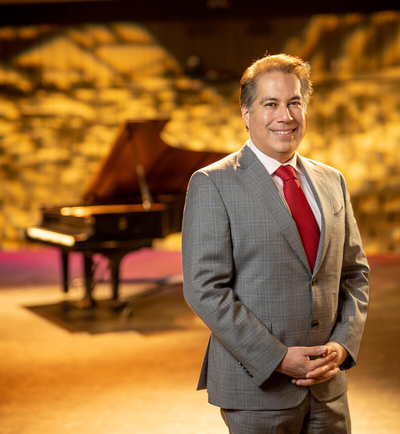 "The program will also build new audiences for classical music, helping to secure the future of this art form we all love," he added. "While many well-intentioned efforts to build new audiences have yielded brief but impermanent successes, the Blair Community Scholars program presents an enduring approach to diversifying and growing arts audiences."  
The inaugural cohort is now being recruited for fall 2023 admission. 
"The Blair Community Scholars pilot program enthuses me by its innovative outreach to talented students from underrepresented and vulnerable communities.  I believe the Blair experience will help these promising students, their families and communities to have a better quality of life. Good music can do just that," Turner said.
Candelaria said promising candidates for the inaugural cohort of 10 students are now being recruited from urban and rural areas. The scholars will take part in unique programming and activities in addition to their traditional music courses at Blair. Connecting with K-12 students in Nashville and working with entities such as the National Museum of African American Music are community engagement ideas under review for the first class of participants.  
Michelson is excited about the launch of the program.  
"I welcomed the chance to support a program that seeks to provide opportunity where it has traditionally been elusive. Because this cohort of students will be immersed in communities, both on campus and off, I am eager to follow both their development and the impact they will have on others," he said.