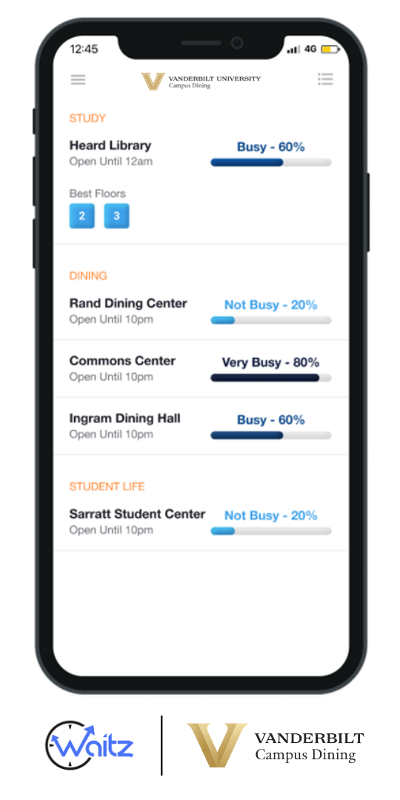 New capacity-monitoring technology is available at each Vanderbilt Campus Dining location, allowing students to see how busy the dining halls are during business hours.
The privacy-friendly technology from Occuspace is being used in dining halls across campus to provide real-time occupancy data to students on the Dining website or via the free Waitz app.
Students can now get live updates regarding the dining halls' capacity so they can better plan where they want to eat before leaving their dorm room or house. The technology also provides forecasts for when spaces will be busiest each week by day and hour. Occuspace sensor technology works by detecting WiFi and Bluetooth signals to estimate the number of people in a building and does not collect any personally identifiable information.
In addition to the dining halls, Occuspace technology also has been deployed in the Jean and Alexander Heard Libraries, providing real-time capacity data for study spaces across campus.
Vanderbilt joins other top universities like Columbia, Rice and Purdue that are using the technology to make the student experience on campus more convenient.
To view current occupancy data at Vanderbilt, visit vanderbi.lt/waitz.