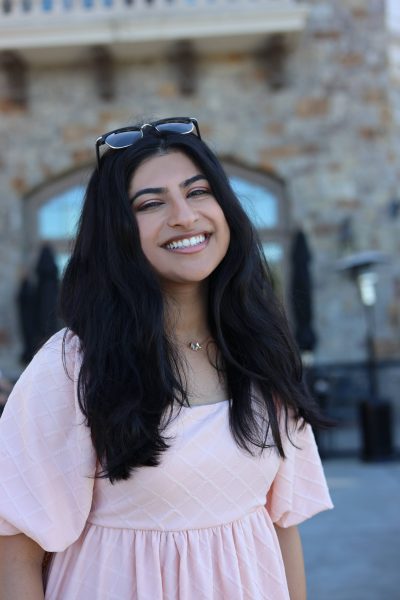 Miti Joshi, BS'19, has been taking what she calls "leaps of faith" ever since she left Mumbai, India, to attend Vanderbilt University. These bold and sometimes scary moves have led her to experience life-changing opportunities at the School of Engineering and have helped her find her passion as a successful woman in tech.
Joshi lives in the Pacific Northwest and works at Microsoft as a product manager helping businesses solve problems through software.
"One thing that I was super-passionate about at Vandy was making technology more accessible and inclusive," said Joshi, who launched the group Vanderbilt Women in Computing while she was an undergrad. "I love the work I'm doing right now because we're building tech that empowers everyone to solve problems, so it's very aligned with my values."
At first Joshi didn't know she'd love computer science so much. In fact, she said that walking into her first computer science class was quite intimidating because it was a subject she knew very little about.
"I thought I would be a mechanical engineer before that CS 101 class. But I fell in love with the idea of using tech to help serve real needs, and that's exactly what I'm doing now," she said.
Joshi is now part of the CS department's alumni advisory board.
WHAT VANDERBILT EXPERIENCES HAVE HELPED YOU IN THE 'REAL WORLD'?
"I think Vanderbilt is a very holistic experience, so it's not just focused on the in-classroom experience or just the extracurriculars. It's truly all of what you do. So try lots of things!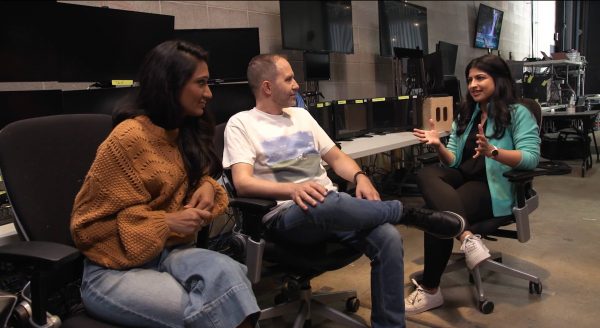 "I definitely learned time management at Vanderbilt. I had to juggle schoolwork, Women in Computing, practices for the dance showcases and hanging out with friends—all of which I absolutely loved and wanted to make time for. Time management skills really help me now."
BEST ADVICE FROM A PROFESSOR?
"Many of my professors helped me 'learn how to learn,' which is extremely important in the tech space because it all changes and evolves at lightning speed.
"I also learned how to critically analyze. I remember taking a class about artificial intelligence, and throughout the course the professor made a point to challenge us to critically analyze. Just because we can build this, should we build it? Is it solving a real problem? Is it solving the problem we think it is going to solve? If not, let's first analyze: How do we address that need and then actually go on to code up the cool technology? And that's a philosophy that I take with me in my job now."
WHAT ADVICE WOULD YOU GIVE TO YOUR TEENAGE SELF?
"Look for mentors in college and beyond, and ask for help. Chances are there will be professors and others around you who are really invested in helping you grow, and who will be able to guide you to the right resources and opportunities.
"The piece of advice is what served to me well, and I cannot recommend enough, is if there is something that you have an interest in but don't really know what it is, take a leap of faith and do it. Sign up for that club. Take that scary class. And who knows? Maybe you'll change your entire major and your entire life plan like I did!"