Vanderbilt University faculty members Jane Landers, Alex Jahangir and Christopher Slobogin are scheduled to speak at "TEDxNashville: The End of Impossible" at the Schermerhorn Symphony Center Aug. 27–28. 
Landers, Gertrude Conaway Vanderbilt Professor of History, directs the Slave Societies Digital Archive and will take the TEDxNashville stage to talk about the importance of preserving the expansive history of African enslavement in the Atlantic world.  
Jahangir, professor of orthopaedic surgery and medicine, executive medical director of the Trauma Patient Care Center and vice president for business development for Vanderbilt University Medical Center, will discuss how leaders can build trust quickly in a trauma situation.  
Slobogin, the Milton R. Underwood Chair in Law and director of the Criminal Justice Program at Vanderbilt Law School, will talk about why parole hearings should be determined by algorithms. 
Free tickets are available to the first 100 members of the Vanderbilt community who register here.
Tickets for the event, which will be held in person this year, may be purchased on the Eventbrite page. Vanderbilt University faculty, staff, postdocs and students can get 25 percent off the price of individual general admission tickets to the event. Enter the promo code "Vandy25" to receive the discount.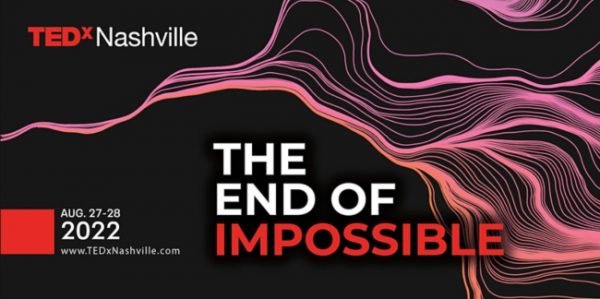 When: Saturday, Aug. 27, 10 a.m.–4:30 p.m.; Sunday, Aug. 28, 1–4:30 p.m. 
Where: Schermerhorn Symphony Center, downtown Nashville 
Tickets: $89/ticket. Enter the promo code "Vandy25" to receive a 25 percent discount. 
Lunch: Preorder your Saturday lunch from Taziki's Cafe; $15 order ahead, $20 day of event 
Breakout sessions: Pre-book your breakout session for either Saturday or Sunday (limit one per attendee). See your confirmation email to book. 
TEDx events convene a world-class community of creators, entertainers and ideators for talks with a purpose. The event will explore topics that hit close to home. TEDxNashville also will include dedicated networking opportunities to allow participants time to reconnect and re-engage with like-minded individuals. 
View the full lineup of speakers here. 
Lead sponsors of TEDxNashville are Tractor Supply and Vanderbilt University.