Media Inquiries
Latest Stories
Legendary a cappella singer and trailblazer Mark Kibble has joined the Vanderbilt University Blair School of Music as an adjunct instructor of jazz voice. 
Kibble's appointment begins this fall; he will direct the vocal jazz ensemble and teach jazz vocals. 
"We are delighted and honored to welcome Mark Kibble to Vanderbilt," said Lorenzo F. Candelaria, Mark Wait Dean's Chair of the Vanderbilt Blair School. "He joins an outstanding cohort of artists committed to transforming lives, building community and changing our world for the better—through music, with music and in music. Mark's talent, passion and enthusiasm for music and teaching will expand our students' horizons and benefit the entire Vanderbilt community." 
Kibble is a vocalist with Take 6, the most awarded a cappella group in U.S. history. 
Group members Claude McKnight, Joel Kibble, Dave Thomas, Khristian Dentley and Alvin Chea, in addition to Mark Kibble, have won 8 Grammy Awards, 10 Dove Awards, 2 NAACP Image Awards and a Soul Train Award, among other accolades, according to the group website. The group continues to tour worldwide.  
Teaching music to a new generation of creative professionals has always been a goal, Mark Kibble said. 
"At this time in my life it's an opportunity to do something to give back to young people and students," Kibble said. "I'm absolutely amazed at all of the talent that is coming out in this day and age. What I hear blows my mind. To be able to get in the classroom and have some direct engagement with the young musicians that are making that happen right now—what an opportunity."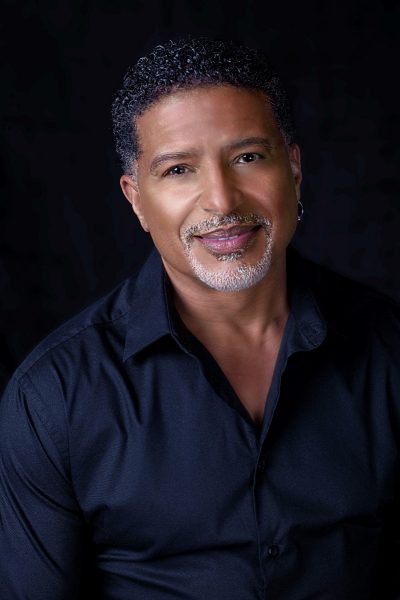 Kibble joins the university as Vanderbilt Blair's commitment to becoming a center of excellence in jazz brings multiple new opportunities to campus. Vanderbilt Blair School students were among the winners in DownBeat magazine's 45th annual Student Music Awards earlier this year. 
The blossoming  jazz program earned a top ranking for its big band in the category of Best Undergraduate Large Jazz Ensemble. For the first time in school history, the program received four awards in the same year, bringing its total number of awards from the magazine to nine over the past four years. In addition to the ensemble award, three individual students were honored in the categories of original composition and engineered live recording. 
Jazz courses were first offered at Vanderbilt Blair in 2002 under the direction of the late Billy Adair. Ryan Middagh took over as director of the jazz program in 2014, and since then the jazz program has received national and international recognition, including the DownBeat magazine student music awards, invitations to the 2017 and 2022 Jazz Education Network Conferences and a tour of Colombia on behalf of the U.S. State Department. 
The department of jazz studies at Vanderbilt Blair School pursues in-depth study of North American improvisational music and how it intersects with diverse music of the world. Fostering the next generation of professional musicians, creative artists and critical thinkers is its top goal, through pursuit of excellence in scholarship, creative live performance, touring, recording sessions and community outreach and engagement. 
The school is nearing completion of a major technical renovation at the Martha Rivers Ingram Center for the Performing Arts in addition to other major facility improvements, which will allow Vanderbilt Blair to host more programs and engage with the Nashville community in new ways. 
Joining the university when so much innovation is happening is a thrill, Kibble said. 
"Jazz is an incredibly creative form of music. You're free and encouraged to go beyond the written page, to explore and see what you bring to the moment.  It's a very personal, expressive artform," Kibble said. "Jazz is freedom. I want our young musicians to experience that. I want my students at Vanderbilt to realize not only can you be creative in jazz, but you can also be creative in whatever other genre of life you want to be creative in—and that affects everything." 
Fast Facts: Get to know Mark Kibble
 What excites you about working with students at Vanderbilt? 
I will be directing the jazz vocal ensemble. It's something obviously I've done a lot in my career. I plan to pull students' creativity out because, you know, it's one thing to sing somebody else's chart, but it's another thing to feel a part of it in that you are a part of the creative process. I want them to feel the involvement, to say: "I had a part in this. I made something like this happen." One thing I want to impart on them is that it's not just singing—it's making it all yours. 
Everybody has something that they can bring to the table. I want them to find that and capitalize on that and become their own jazz person, their own jazz singer person. 
Who are some of your mentors? 
Stevie Wonder is like my big brother. Obviously, he's a music icon to the entire world. And he touches so many things and parts of life for everyone. But, you know, to be able to talk to him about music and about life in general … he's one that inspires me to push the limits. 
I worked with Quincy Jones early on in my career. Sitting behind the board with him, he was one of the first people just to allow me to be me. He brought me to the table and said, "Okay, you do what you do, and I'm going to add it to this big pie." … and he is one that always brought the best in me. 
Another influence was my grade-school teacher Alan Johnston. He was the principal of the school that I went to for second grade until eighth grade. He impacted so much of my entire life. He was the person who first taught me about music. He taught me the nuances of what it was to sing and how to have breath control. He taught me the significance of what notes I was singing. He was one of the first people that recognized talent in me and cultivated it. Consequently, he became one of the people that was instrumental in Take 6 getting the deal that we got. I would call him my second father because he was just that amazing. I got that person. Then I have an uncle that brought to me the music that has highly influenced me—just the old classics that had the ingredients of what I wanted to listen to. 
Why do you love what you do? 
Well, that's an easy one. Music has been innate with me from day one. My mom would tell me that when she would sing songs to me, I would sing the answer back to her when I was unable to vocalize anything else, just sitting on her lap as a child. 
My dad was a pastor, and my mom played the organ at church. She would go to the church to practice on the organ, and so I would go right behind her at the early age of 4 or 6 and try to figure out the harmonies she played. From just the very, very early ages, I've always had this in me. What drives me today is just the fact that it's in me. 
When we get on stage, one of the biggest things after singing the same songs over 30 years is that the same songs are still fun because of the audience's reactions. I know that our music is appreciated. I know that people want to hear whatever it is that we're bringing, and that is the inspiration to keep going. 
Did You Know?
Mark Kibble, Blair's newest faculty member, earned numerous Grammy awards for his music with Take 6. Here's a look at some of the honors: 
GRAMMY AWARDS 
2019: Best arrangement, instruments, and vocals: Spider-Man theme 
2002: Best R&B Performance By A Duo or Group: "Love's In Need of Love Today" 
1997: Best Contemporary Soul Gospel Album: Brothers 
1992: Best Contemporary Soul Gospel Album: Handel's Messiah—A Soulful Celebration 
1996: Best Pop Contemporary Gospel Album: Tribute—The Songs of Andrae Crouch 
1994: Best Contemporary Soul Gospel Album: Join the Band 
1991: Best Jazz Vocal: "He Is Christmas" 
1990: Best Contemporary Soul Gospel Album: So Much 2 Say 
1989: Best Gospel Performance By A Duo or Group: "The Savior Is Waiting" 
1988: Best Jazz Vocal Performance, Duo or Group: "Spread Love" 
1988: Best Soul Gospel Performance By A Duo or Group: Take 6 
Source: take6.com