Media Inquiries
Latest Stories
Keivan Stassun, Stevenson Professor of Physics and Astronomy and director of the Frist Center for Autism and Innovation, is a co-author of the study "Increasing Diversity and Inclusion in the Leadership of Competed Space Missions."  
The report will be published by the National Academies of Sciences, Engineering and Medicine on May 18 in conjunction with a virtual public briefing at 1 p.m. Central time on the same date. 
The briefing, "Advancing DEIA in the Leadership of Competed Space Missions," will review the study's key findings and recommendations and take questions from the audience. The event is free and open to the public. Registration is requested but not required.  
The report outlines near- and long-term actions NASA can take to increase diversity, equity, inclusion and accessibility in the leadership of space mission proposals submitted to the NASA Science Mission Directorate.  
"The recent National Academies' decadal report for astronomy and astrophysics strongly recommended that NASA take serious steps to address the very low numbers of women and underrepresented minorities involved in NASA science," Stassun said. "In a sense, this new report is part of NASA's response to that high-level recommendation."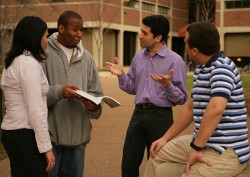 The committee, comprising Stassun and 13 other nationally recognized astrophysicists and advocates for inclusion in STEM, took on this challenge by looking into NASA's space mission proposal system to identify barriers to potential proposers, ultimately contributing to a less diverse pool of proposal leadership teams. Specifically, the team looked into the humanistic elements that may limit potential proposers. 
The group acknowledged that unspoken criteria for evaluation of potential mission leaders may unfairly favor those who give up family obligations—even if they are otherwise highly scientifically qualified, have the necessary experience and have the skills to assemble a capable and effective management team.  
"We found evidence of an informal expectation of mission leaders as highly driven, singular individuals willing to sacrifice everything else, as opposed to actually rewarding people who have the skills of collaborative leadership and effective ability to delegate," Stassun said. "This is one way in which the 'process within the process' can act to systematically disadvantage and exclude folks of certain backgrounds or life experiences who could be superb, arguably even more capable, leaders."  
The group considered pipeline and professional development issues that currently disadvantage individuals from underrepresented groups from accessing the kinds of "insider" knowledge and experiences needed to gain a foothold in NASA mission work and ultimately advance to the ranks of mission leadership—with professional advancement considerations, institutional support, the impacts of explicit and implicit biases, and the impacts of discrimination, harassment, lack of inclusion and lack of accommodation for disabilities in mind.
 "The journey to become a Ph.D. space scientist and eventually a leader of a NASA space mission is a long one," Stassun said. "A mid-career primary investigator proposing a space mission today would have been a college freshman around 1990. And they would have started receiving NASA mission-relevant training during their undergraduate experience, leading to more advanced involvement in their Ph.D. and postdoctoral studies, perhaps becoming co-investigator on a mission as a junior faculty member and increasingly developing their scientific, technical and management experience along the way—all in the context of actual NASA mission work.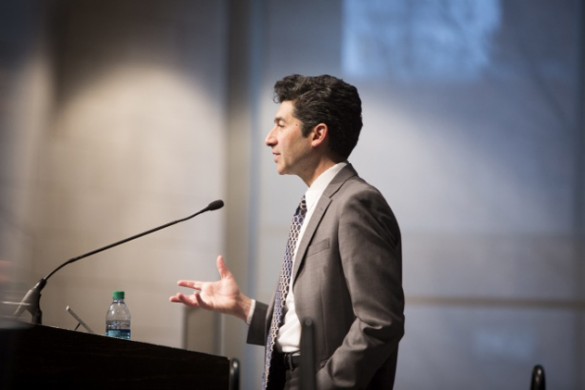 "If NASA missions 30 years from now are going to be led by more diverse and inclusive teams, it is vital to invest in the early career training of diverse scientists today, starting with the undergraduate experience and continuing beyond."  
Ultimately the group developed a toolkit of practical and effective actions that NASA and its partners can take to help proposers overcome barriers and ensure a diverse pool of proposal leadership teams based on best practices from other agencies funding large, primary investigator-led, multi-institutional projects. 
There are also recommendations for activities and choices for proposers throughout their career to enhance the likelihood of individual success as a leader of a space mission, formalized NASA proposal review processes that are more transparent and reduce possible reliance on "unspoken criteria," and new investments that allow NASA to develop future talent—including partnerships with minority-serving institutions. 
The consensus study was organized by the National Academies' Space Studies Board in partnership with the Board on Science Education. Co-chairs are Wanda Ward, executive associate chancellor for public engagement at University of Illinois Urbana-Champaign, and Fran Bagenal, professor of astrophysical and planetary sciences at the University of Colorado, Boulder.  
ABOUT KEIVAN STASSUN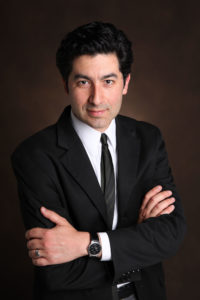 Stassun has been a longtime champion of improving diversity, equity, inclusion and access across STEM and in the field of astronomy, particularly. In April 2021 he led the discussion, "A Model for Dramatically Increasing Diversity at the Ph.D. Level in Science and Engineering," hosted by the Association of American Universities, based on his experiences as a founder of the Fisk-Vanderbilt Master's-to-Ph.D. Bridge Program. In September 2021 the Frist Center received the Edward M. Kennedy Community Service Award from the American Association for Access, Equity and Diversity.  
Stassun was also co-chair of  Vanderbilt's Committee on Diversity, Inclusion and Community and a member of the National Science Foundation's Committee on Equal Opportunities in Science and Engineering.  
He is a contributing member to multiple National Academies studies on Effective Mentoring in STEMM and Promising Practices for Addressing the Underrepresentation of Women in Science, Engineering, and Medicine. He co-authored the highly influential Astro2020 Decadal Survey on Astronomy and Astrophysics.