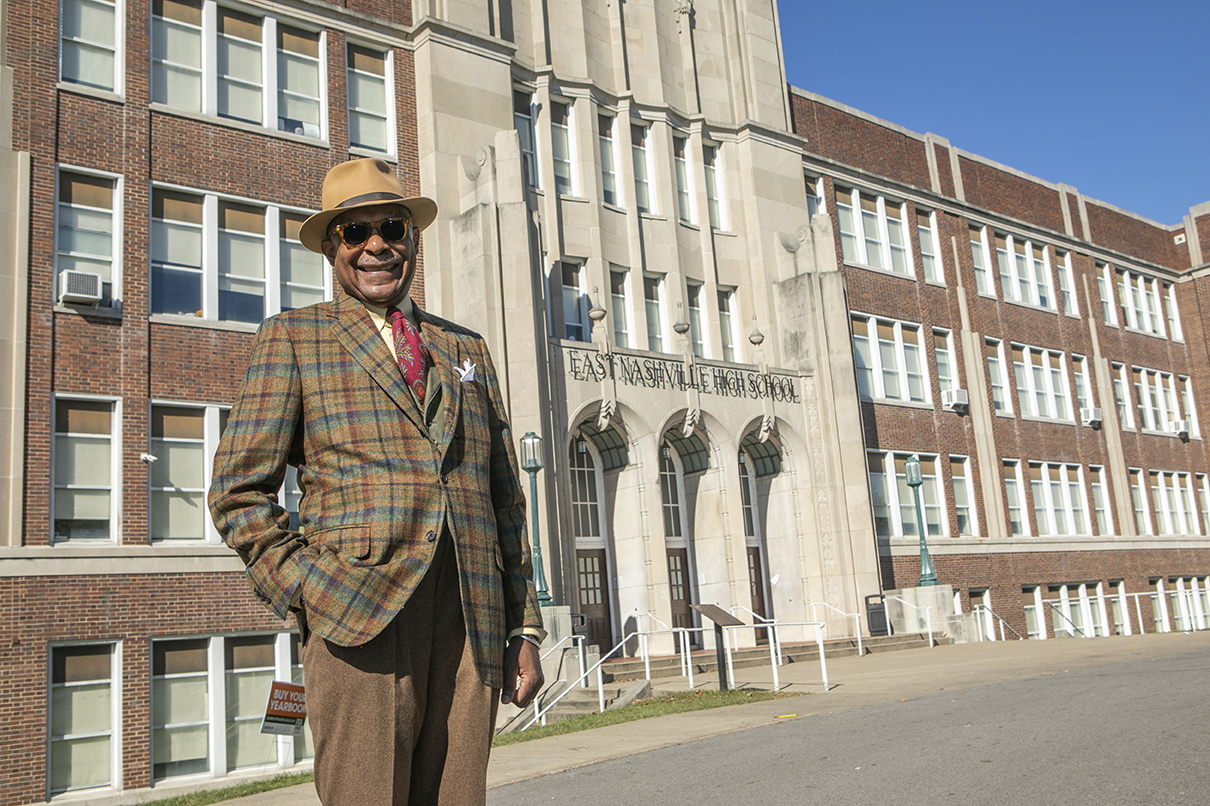 Dr. André L. Churchwell, vice chancellor for equity, diversity and inclusion and chief diversity officer, has been recognized as a distinguished alumnus of Metro Nashville Public Schools and named to the Nashville Public Education Foundation's Public Schools Hall of Fame for 2022.
Churchwell is a graduate of East High School (now East Nashville Magnet High School). He is one of three MNPS graduates being recognized with a 2022 Distinguished Alumni Award, which celebrates graduates of Metro Nashville Public Schools who have displayed leadership in their professions; made significant civic, business and/or community contributions; and positively impacted the lives of others.
In addition to his vice chancellor role, Churchwell, a cardiologist, is Levi Watkins Jr., M.D. Professor of Medicine, professor of biomedical engineering and professor of radiology and radiological sciences at Vanderbilt. A native Nashvillian with deep ties to the community, Churchwell served on the Board of Trustees for Cumberland University from 2015 to 2020. He was named one of the "Top 15 Most Influential African American Health Educators" by Black Health magazine. Churchwell and his brothers—Dr. Keith Churchwell, president of Yale New Haven Hospital and executive vice president of Yale New Haven Health System, and Dr. Kevin Churchwell, president and CEO of Boston Children's Hospital—were named among "75 Black Health Care Leaders to Know" for 2022 by Becker's Hospital Review.
Churchwell will be honored at a ceremony planned for September along with the other 2022 Distinguished Alumni Award recipients: John Overton High School graduate Diane Janbakhsh, founder and executive director of the Hispanic Family Foundation and owner of Plaza Mariachi, and North High School graduate Dwayne Tucker, CEO and founder of DT Consulting and current CEO for LEAD Public Schools.
In addition, the Nashville Public Education Foundation will recognize at the September ceremony the late Kay Simmons, NPEF founding executive director, with its highest honor, the Nelson C. Andrews Distinguished Service Award presented by Vanderbilt University.
Founded in 2002, the Nashville Public Education Foundation is a nonprofit organization that works to remove barriers to educational experiences by highlighting success, serving as a strategic thought partner to Metro Nashville Public Schools, convening stakeholders, and advocating for change so that all students can thrive. More information about this year's Public Schools Hall of Fame event can be found at nashvillepef.org/hall-of-fame.