Cindy D. Kam will be the new dean of faculty affairs at Vanderbilt University's College of Arts and Science. 
Kam, the William R. Kenan, Jr. Professor and professor of political science and director of the Research on Individuals, Politics and Society Lab, steps into the role as Kamal Saggi, Frances and John Downing Family Professor and professor of economics, moves into a new leadership position in the Office of the Provost in May.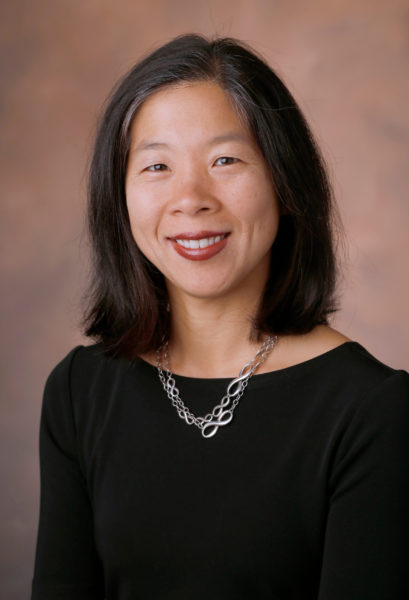 Kam formally begins her new position at the College of Arts and Science in August. 
"I am delighted that Cindy is bringing her experience and talents to the Arts and Science dean's office," said John G. Geer, Ginny and Conner Searcy Dean of the College of Arts and Science. "Her strong values, coupled with her attention to fairness, equity and upholding quality standards, will provide important contributions to the office as we move forward with new strategic initiatives and collaborations." 
Kam joined Vanderbilt in 2008 and has held a variety of leadership positions. She served as a senior associate dean in the College of Arts and Science from 2014 to 2016 working on faculty affairs issues. She also chaired the inaugural Provost's Women's Advancement & Equity (WAVE) Council from 2018 to 2020, spearheading an initiative designed to enhance the success of women faculty, students and postdocs at Vanderbilt. 
Kam holds a bachelor's in public and international affairs from Princeton University and a master's and a doctorate in political science from the University of Michigan. She is an internationally recognized expert in political psychology, public opinion and political behavior, with notable contributions to research on intergroup relations, information processing and political participation. She is the author of two books and more than 40 journal articles and chapters. Kam teaches courses on public opinion, political psychology and research methods, and she is an award-winning mentor to graduate students and junior faculty. 
Kam said she looks forward to working with Arts and Science faculty on important initiatives and collaborations that will guide the college into the future. 
"This position will provide me with an opportunity to support the extraordinary contributions that faculty in the College of Arts and Science make in the areas of research, teaching and service. I look forward to joining the team in the dean's office and collaborating with department chairs and program directors to develop and enhance strategies to recognize the many ways that Arts and Science faculty realize Vanderbilt's mission." 
Geer thanked Saggi for his years of service to the college. Among other duties, Saggi will work with the Office of the Provost to guide and support efforts to launch new cross-college academic programs. 
"Kamal's incredible service to the college has been instrumental in our efforts to support, promote and hire our stellar faculty," Geer said. "He is leaving the college in a strong position for Cindy to begin her role, and I know he will continue to succeed in the provost's office. I am grateful for his leadership."