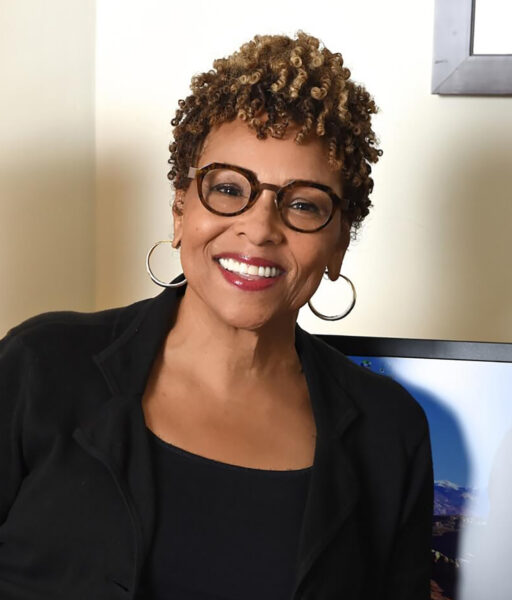 Joyce Searcy grew up in segregated Yazoo City, Mississippi, where going to the public library would have meant entering through its back door.  
Today, as the first Black person to serve as chair of the Nashville Public Library board, she wants all of her Middle Tennessee neighbors to check out what the public libraries have to offer.   
When she was a child, her college-educated parents ordered books for her and her six brothers and sisters to spare them the humiliation of segregation. She has not set foot in her hometown library to this day.  
"I got my books in the mailbox with my name on the box, which was thrilling," Searcy recalls. "We were all avid readers, but there was so much more to which I could have been exposed."  
Searcy, who began her term in July 2021, believes the library system has something to offer everyone—from parents looking to provide resources for their children to teens taking advantage of the latest technology to seniors learning to be more comfortable with technological advances. She is working to make sure Nashville's libraries are available and accessible to the entire community.  
Searcy has a track record of holding founding roles, including as the current director of community relations at Belmont University, where she works with governmental and neighborhood organizations, nonprofits and churches to strengthen the university's outreach programs.  
Two things from her time at Peabody College of education and human development have been indispensable throughout her career. "Technical writing was my area when I left Peabody," she says. That led her to develop courses in technical writing for business and health care at Tennessee State University and Meharry Medical College and to consulting at Hospital Corporation of America.  
The other was learning to work in groups. "In the master's program at Peabody they put us in groups to do a lot of learning," Searcy says. She's used that technique over and over in different environments, including with teenagers and managers during her 22 years as CEO of Bethlehem Centers of Nashville, a nonprofit social services agency and family resource center.   
"You don't have to know everything," she says, "because you lean on a diverse team with different backgrounds and skills to be strong. You empower them to come with everything that they know and bring it into your process."  
 —MiChelle Jones