Media Inquiries
Latest Stories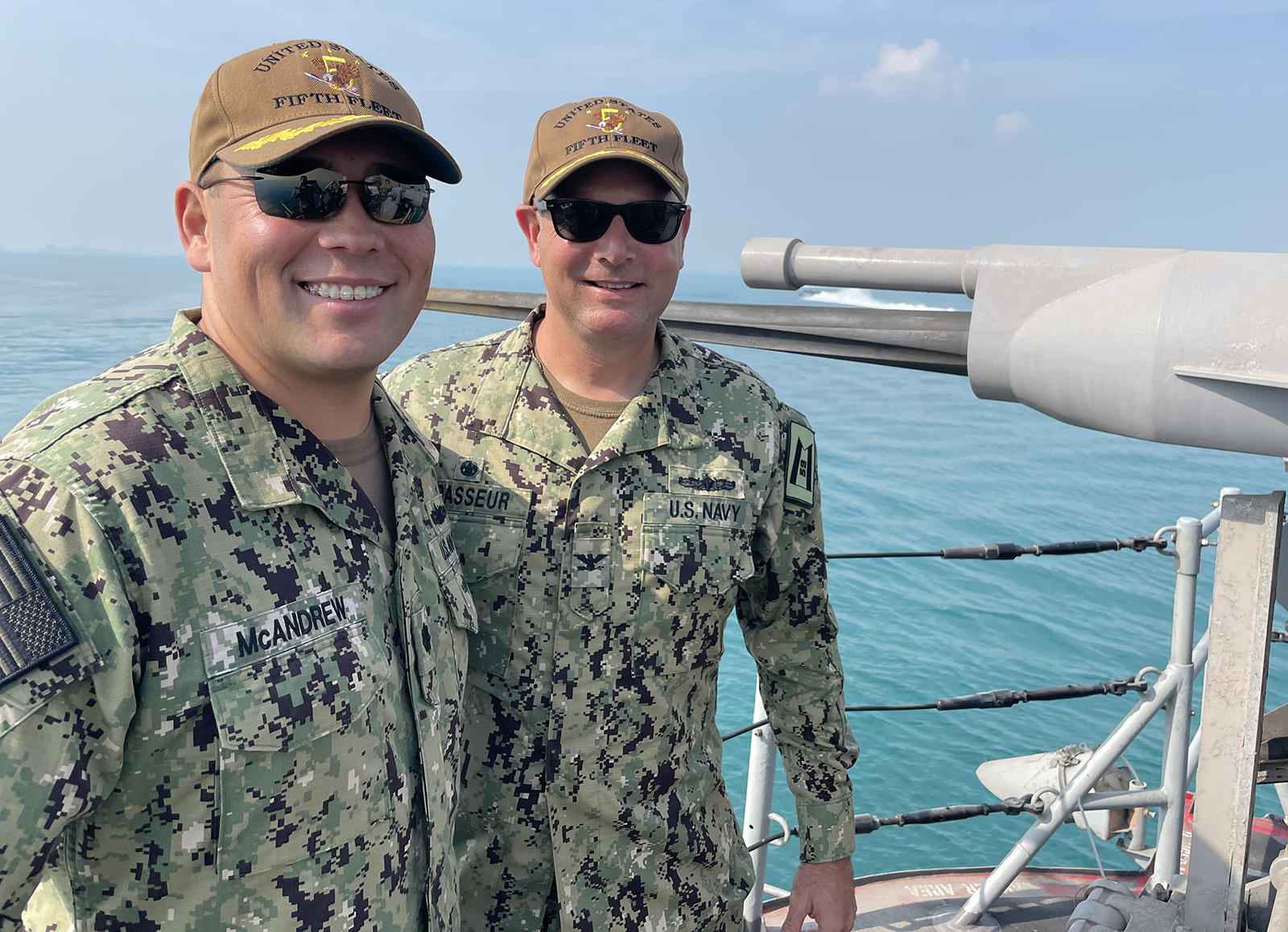 Michael Brasseur's decision to leave his Hilton Head Island home in South Carolina for a Naval ROTC scholarship at landlocked Vanderbilt set him on course to become a real-life commodore. 
"I grew up on an island, so I was kind of a fish out of water at Vanderbilt—although I love Vanderbilt and I loved going to college there," Brasseur says. He balanced major coursework in chemistry and secondary education with his ROTC commitments. "I was sure after I did my four years in the Navy I was going to get out and be a teacher. But I loved the water, and I ended up making my living on it." 
In his long U.S. Navy career, Brasseur has had numerous command postings, including his latest as a full commodore. Based in Bahrain, he commands Task Force 59, the Navy's first unmanned and A.I. task force dedicated to securing the waters around the Arabian Peninsula. He directs a team dedicated to rapidly harnessing the power of unmanned and artificial intelligence integration to promote the free flow of commerce in the area.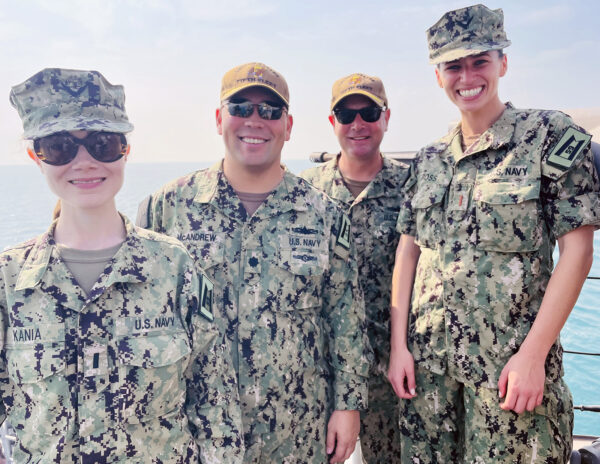 "The big takeaway is the pace," Brasseur says. "We've got a team that's really focused and moving very, very quickly."  
Instability in a region can be fueled by many factors, including illegal fishing, piracy, pollution, mass migration and threats to strategic waterways, he explains.  
"It's all interconnected. A lot of the world depends on the oceans for their primary source of protein and way of life," he says. Maritime robotics, many of them powered by wind and solar energy, offer an affordable, environmentally feasible solution to securing vast regions, with the added benefit of sourcing potentially valuable data for researchers searching for solutions to climate change.  
"It's a good time to get into this space because of the amount of innovation. The blue economy is growing at an astronomical rate," Brasseur says.  
Just as securing the oceans requires significant cooperation among allies, Brasseur says, combatting climate change benefits from shared expertise.  
Brasseur helped launch the North Atlantic Treaty Organization's Maritime Unmanned Systems initiative and currently co-chairs NATO's Unmanned Systems Innovation Advisory Board, which seeks to accelerate the pace of unmanned system development and integration among allied nations, to enhance security and to promote environmental research initiatives.   
A cancer survivor, Brasseur maintains a feverish pace, traveling often to other parts of the world to support his mission. He recently oversaw the world's largest maritime unmanned systems exercise involving more than 80 unmanned systems collecting data above, on and below the surface of the water.  
"I'm happiest when I'm on, in or enjoying the oceans," he says. "I think they're so essential to our way of life, and we definitely need to do our best to secure them from an economic point of view. There's a lot of nefarious activity to contend with, but also as a human, I love the oceans and like to enjoy them and keep them clean." 
—Jennifer Johnston