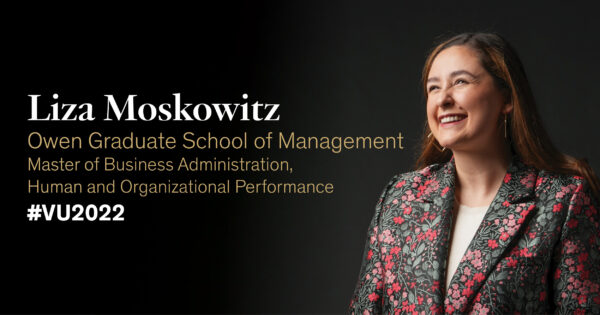 by Amy Wolf
When Liza Moskowitz walked into the Vanderbilt Owen Graduate School of Management, she had a vision for her future as a business leader. Part of that included building and empowering a supportive and success-driven community.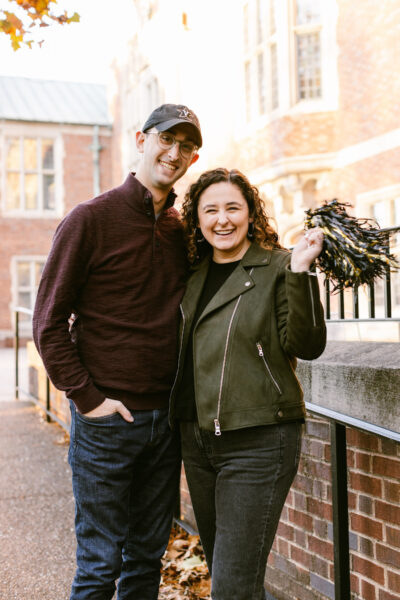 "Everything that I do I think through the lens of, 'Does this action build or break community?' There is so much out there in the world that's breaking community, so my seemingly small contribution of trying to build community is really important to me," said Moskowitz, a native of Plano, Texas, who has concentrated her MBA on human and organizational performance and strategy.
Moskowitz has worked closely with her peers as the president of the Women's Business Association and as an active leader in the Jewish Business Association.
"I think that a lot of people walk into scenarios not seeing the value or unique perspective that they bring. I want to be a person to help them feel more comfortable and confident so they can bring the best version of themselves to whatever room they're in," she said.
CULTURE FOR WOMEN BUSINESS LEADERS
Moskowitz said the Women's Business Association has partnered with the business school to build an environment for women to thrive.
"The programming and the support structures that we've worked on are creating a culture of inclusion and empowerment so that more women want to come to business school, specifically at Owen, because of the culture that we've built," she said.
When applying to graduate school, Moskowitz knew she wanted to pursue human capital consulting at Deloitte. She even included that goal in her Vanderbilt application. Once at Owen, she worked with the school's Career Management Center to secure an internship at Deloitte, which eventually led to a job offer.
"Now with my Owen MBA, I feel so much more confident in myself, my skills and my ability to contribute to conversations and solving business problems," she said. "I'm excited to grow in whatever venture I am a part of as a business leader."