April marks Autism Awareness Month. In 2022, neurodiversity in the workplace is an issue capturing attention, as conversations on how to create more inclusive spaces for all continue among business leaders. 
Tim Vogus, deputy director of the Frist Center for Autism and Innovation and the Brownlee O. Currey, Jr., Professor of Management at the Vanderbilt Owen Graduate School of Management, focuses on research related to improving the workplace for people on the autism spectrum.
Vogus' inspiration comes in part from the perspective of a parent. His son, Aidan, was diagnosed with autism at age 3; Aidan turns 20 on April 6. Vogus spoke to MyVU about the importance of neurodiversity in the workplace, what businesses can do to become more inclusive, and what's next for him on the research front.
How has awareness of autism changed in the workforce?
Awareness of autism in the workplace has changed as approaches to inclusive education have changed and children grow up with classmates and friends who are neurodivergent. Also, awareness in the workplace follows from better access to diagnosis. In some cases, people already in the workforce have sought out a diagnosis in adulthood or have, based on evolving norms in companies, formally identified as autistic.
How have opportunities for people who identify as neurodivergent changed as a result? What barriers remain?
So many more members of the workforce are openly autistic (and in the broader category of neurodivergent) and many more members of the workforce have a personal or familial connection to autistic people. This has led to growth of entrepreneurial organizations that have majority autistic workforces (e.g., Ultranauts, auticon, Aspiritech) and a proliferation of autism at work and other targeted employment programs in large corporations (e.g., SAP, JPMorgan Chase, EY, Microsoft). Despite this, scaling these efforts has proved a challenge, and a disproportionate percentage of autistic job seekers are under- or unemployed.
What tips do you have for companies who want to improve their neurodiversity practices?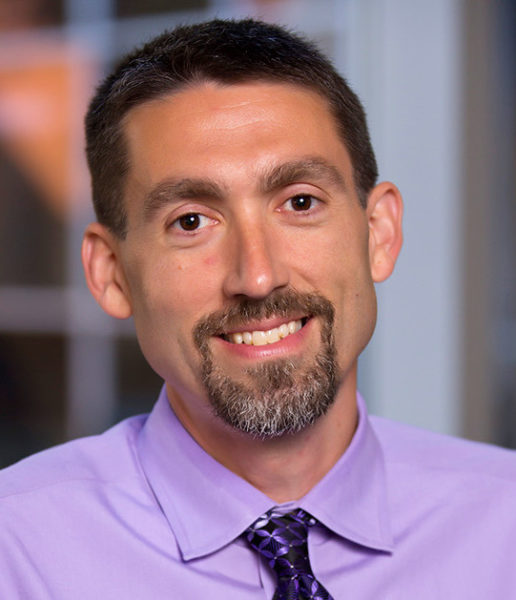 There are several things organizations of any size can do:
First, they can increase organizational understanding of autism. TRIAD, the Frist Center and the College Autism Network have collaborated to develop a short course that can help called

Autism Career Empowerment (ACE)

.

 

Second, many companies want the innovation that comes from a neurodiverse workforce, but they also want employees that "fit" and think and act like their current employees. Companies need to shift from fit that can be exclusionary and even discriminatory to contributions that prioritize new ways of thinking and lived experience.

 

Third, and related, companies can make many simple, yet powerful, changes to how they conduct interviews—providing interview questions in advance in writing to aid preparation (and reduce anxiety), asking interview questions that pertain to specific skills and experiences that are relevant to the job and avoiding ambiguous and open-ended questions (e.g., "tell me about yourself"), or even having the job candidate do job tasks and allow the job candidate to demonstrate their skills.

 

Fourth, changing expectations for what indicates interest in the position. For example, if an autistic job candidate is not making eye contact, it is not a signal of disinterest. It may be a means of focusing on listening to the question and providing a high-quality response.
Fifth, managers or supervisors can provide clear expectations about what constitutes successful job performance and providing consistent and direct feedback.
Last, small environmental modifications at work (e.g., allowing use of noise-canceling headphones) can be helpful.

 
How can people on the autism spectrum better position themselves for career success?
The emphasis primarily needs to be on organizations to change their practices, their cultures and the corresponding mindsets. However, recognizing that change is likely to come slower than any of us would like, there are things that can help to navigate the current reality.
For young adults seeking postsecondary education

, I would start by identifying colleges and universities that are truly inclusive of neurodiversity and provide a robust set of supports. This is especially important because autism is a spectrum, meaning as members of the community often say, "If you know one person with autism, you know one person with autism." The College Autism Network has an excellent resource for seeing what a wide array of

schools offer

. Another tool for young adults would be gaining

internship experience

or working on

employment readiness

, both of which we offer at the Frist Center.

 

For graduates or adults with work experience

, targeted hiring programs can be a viable point of entry. However, even from these employers, interviews are consistently a disproportionate barrier to entry for autistic job candidates. Practicing interviewing and related workplace interactions can be helpful. At the Frist Center we have developed an AI-based tool for doing this called

CIRVR

,

and there are also organizations in Nashville like

The Precisionists

that provide a bridge to employment and aid job readiness.

 
How can the Frist Center contribute to the conversation about improving workplace opportunities for people with autism?
What makes the Frist Center such an exciting place is that it sits at the intersection of pathbreaking engineering research and technology development, research into how to transform the workplace to be fundamentally and sustainably inclusive of neurodiversity, and serving as a hub, through partnerships with a range of employers as well as our projects, for autistic young adults to get placed in internships and staff (and even lead) research projects and technology development. Those placements have led to jobs with great employers like EY.
What research do you have coming out that examines issues related to the workplace for this population?
I'm excited about research currently under review where we examine the importance of the manager and employee relationship to sustained employment success. Due to what's known as the "double empathy problem," autistic and neurotypical individuals often have difficulty taking each other's perspective. Also, autistic employees and neurotypical managers have different understandings regarding what makes an "ideal employee," with managers typically adding unstated relational requirements. These disconnects can lead to poor evaluations of performance and even losing a job. However, through detailed case studies and interviews with nine employees, nine managers and nine job coaches, we find how efforts to reconcile expectations regarding job performance initiated by the job coach (or sometimes the employee) lead to improved evaluations and sustained employment. In addition, these interventions by job coaches led multiple managers to change their approach to set out clearer expectations, provide more specific feedback and be more open to different ideas and perspectives.   
What drives you personally on this subject?
I'm deeply motivated by all the things that my son Aidan has taught me and the incredible experiences we've shared over the past 20 years full of Marvel, music, races, roller coasters and trains. I've also seen the things that get in the way of his pursuing what he desires and living the life he wants to live. I hope our work at the Frist Center can help make for more inclusive communities and workplaces.
I'm also driven by current and past center leaders like Dave Caudel and Claire Barnett, and by the numerous autistic people from all manner of fields who have become friends and upended my understanding of how to make organizations effective and of how essential it is to see the world and the workplace through a neurodiversity lens. Once we center neurodiversity rather than neurotypicality, we have a chance for acceptance, belonging and real change.