The Division of Government and Community Relations has convened the Community Engagement Collective to serve as a campus-wide forum to establish shared knowledge, structures, processes and guidelines to inform Vanderbilt's work in the Nashville and Middle Tennessee communities.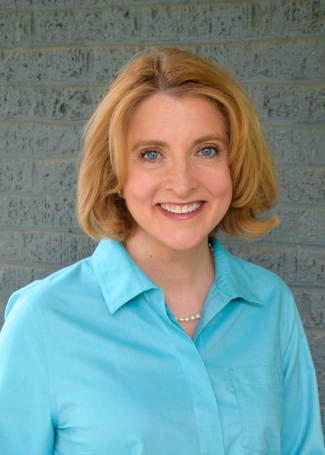 Kristine LaLonde, associate vice chancellor for community engagement in the Division of Government and Community Relations, leads the working group, which includes 35 members from across the university. LaLonde, a former Nashville Metro Council member and veteran public servant, educator and community volunteer who joined Vanderbilt in May 2021, is charged with directing the university's approach to community involvement.
"Vanderbilt faculty, staff and students engage with the community in so many ways that address key issues," LaLonde said. "Coming together in intentional ways allows us to learn from each other and to build a strategy that deepens that work and the impact that we have on the community's challenges."
The group first convened in October 2021 and has worked to gather a broad view of the community engagement work underway at Vanderbilt and to foster connections. The collective has determined that its core objectives will be the following:
to serve as a working group to build a "Vanderbilt Way" that guides community engagement with an eye toward best practices and evidence-based approaches;
to offer support, feedback and communication to ensure the strongest impact and best use of Vanderbilt's resources, offerings and gifts;
to build connections and communication; and
to establish shared and accessible language, principles and resources.
Membership in the collective, which touches nearly all corners of campus, is predominantly made up of faculty and staff with some level of administrative or leadership responsibilities for community outreach and programs. The collective is intended to work as a network that will extend practices and learning more broadly across campus and will identify platforms and resource provision methods to support that effort.
"By creating a strategy and platform that allows us to bring the best of who we are into our community engagement work, Vanderbilt will be an even more impactful partner advancing economic and social growth," Vice Chancellor for Government and Community Relations Nathan Green said. "The collective reflects our overall approach, which is deeply collaborative, evidence-based and forward looking."
The members of the Community Engagement Collective are:
Mario Avila, director, Turner Family Center for Social Ventures; adjunct professor of management;
Joe Bandy, assistant director, Center for Teaching; affiliated faculty, sociology and American studies;
Michael Briggs, acting director of mobility, Mobility and Transportation Office, Division of Administration;
Jacqueline Collins, assistant director of student-athlete development, Office of the Vice Chancellor, Athletics;
Aaron Conley, director of external affairs and partnerships, communications coordinator, School of Medicine Basic Sciences;
Alfred Degrafinreid II, associate vice chancellor for local government relations and community partnerships, Government and Community Relations;
Jennifer Doersam, institutional research analyst, Office of Data and Strategic Analytics;
Mark Hosford, associate professor of art and chair of the department, College of Arts and Science;
Kathleen Fuchs Hritz, assistant director, Turner Family Center for Social Ventures;
Amy M. Johnson, assistant provost for immersion and experiential learning; faculty head of Warren College; professor of the practice of American Studies, College of Arts and Science;
Kimberly Kane, administrative manager, Curb Center for Art, Enterprise and Public Policy;
Midori A. Lockett, chief community impact officer, Government and Community Relations;
Elizabeth S. Meadows, associate director, Robert Penn Warren Center for the Humanities; principal senior lecturer in English, College of Arts and Science; faculty head of East House, The Martha Rivers Ingram Ingram Commons;
Spring Miller, assistant dean and Martha Craig Daughtrey Director for Public Interest, lecturer in law, Vanderbilt Law School;
Jaclyn Mothupi, associate director of social innovation, the Wond'ry, Vanderbilt's Innovation Center;
Hanes Motsinger, assistant director of social innovations, the Wond'ry, Vanderbilt's Innovation Center;
Meaghan E. Mundy, assistant dean for student empowerment, engagement and development, Peabody College;
Lauren Obersteadt, executive director of alumni relations, Vanderbilt Alumni Association;
Leshuan Oliver, captain, public safety, Vanderbilt Police Department;
David A. Owens, professor of the practice of management and innovation, Owen Graduate School of Management; Evans Family Executive Director, the Wond'ry, Vanderbilt Innovation Center;
Vesna Pavlović, associate professor of art, College of Arts and Science;
Carrie Plummer, associate professor of community and population health, School of Nursing;
Traci Ray, assistant dean for student engagement and leadership, Office of the Dean of Students;
Graham Bradley Reside, executive director, Cal Turner Program in Moral Leadership for the Professions; assistant professor, Divinity School;
Christopher John Rowe, associate dean for external relations, professor of the practice of engineering management, professor of communication of science and technology, engineering communications director, faculty director of the A. James Clark Scholars Program, School of Engineering;
Gray Sasser, executive director, Vanderbilt Project on Unity and American Democracy;
Marcy Singer-Gabella, professor of the practice of education and associate chair, Department of Teaching and Learning, Peabody College;
Seth Soloway, associate dean for presenting and external relations, Blair School of Music; director, Ingram Center for the Performing Arts;
Jermaine Soto, director of faculty development, Office of Faculty Affairs;
Jill Stratton, assistant provost for residential education, associate dean for residential colleges;
Wilna Julmiste Taylor,assistant director, Curb Center for Art, Enterprise and Public Policy;
Linzie M. Treadway, director of projects, Office for Equity, Diversity and Inclusion;
Celia Walker, associate university librarian for distinctive collections, engagement and strategic assessment; Jean and Alexander Heard Library; and
Kristin Whittlesey, director of external relations, Blair School of Music.
For more information, please email Kristine LaLonde.