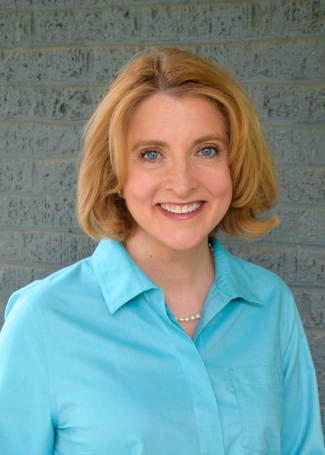 Kristine LaLonde, a former Nashville Metro Council member and veteran public servant, educator and community volunteer, will join Vanderbilt University's Division of Government and Community Relations as associate vice chancellor for community engagement.
LaLonde most recently served as director of shared strategy for the Nashville Metropolitan Development and Housing Agency, where she collaborated with colleagues and community partners to create greater opportunity for Nashvillians living in poverty. She worked across Metro departments and with nonprofit partners and other government agencies to create more effective systems of support for those in the community experiencing homelessness, including serving on the team that established emergency accommodations for unsheltered residents in response to the COVID-19 pandemic.
From 2009 to 2011, LaLonde served on the Metropolitan Council of Nashville and Davidson County representing the 18th District, which includes the South Nashville, Waverly-Belmont and Vanderbilt neighborhoods. She also chaired the Metro Council's Education Committee.
As associate vice chancellor for community engagement, LaLonde will play a leading role in guiding the vision for Vanderbilt's role within the greater Nashville community and directing the university's approach to community involvement. She will report directly to Vice Chancellor for Government and Community Relations Nathan Green and work closely with the existing community engagement team as well as university leaders—including the vice chancellor for equity, diversity and inclusion, the provost and the vice chancellors for academic affairs, administration, athletics and university affairs, and communications—to create meaningful synergy and provide structural clarity for external community activities being conducted throughout the university.
"Kristine brings to the community engagement role a wealth of experience and an invaluable network of relationships within the government, nonprofit and business communities," Green said. "She will guide the university's collective efforts to be an active, invested and meaningful partner to the Nashville community in promoting economic and social growth and innovation."
LaLonde served as associate dean and professor of leadership and public service from 2015 to 2019 for Lipscomb University's College of Leadership and Public Service, where her responsibilities included extensive community-based work. She was director of leadership studies and an associate professor at Belmont University from 2007 to 2013. Among her many service activities, LaLonde was appointed to the Adaptive Leadership Network's Racial Equity Advisory Committee in November 2020. She holds a Ph.D. in history from the University of Virginia and a bachelor's degree from the University of Michigan.
"This moment in our local and national history demands more of all of us, both as individuals and as institutions. The pandemic, continuing inequality and the further fraying of our civic ties demand that we bring new thinking and increased energy to our collective challenges and opportunities," LaLonde said. "Vanderbilt already plays an important role in the community, using its resources, capacity and reputation to support those in the larger community who are closest to these issues. I welcome the opportunity to help enhance and extend Vanderbilt's approach to community involvement for the benefit of all."